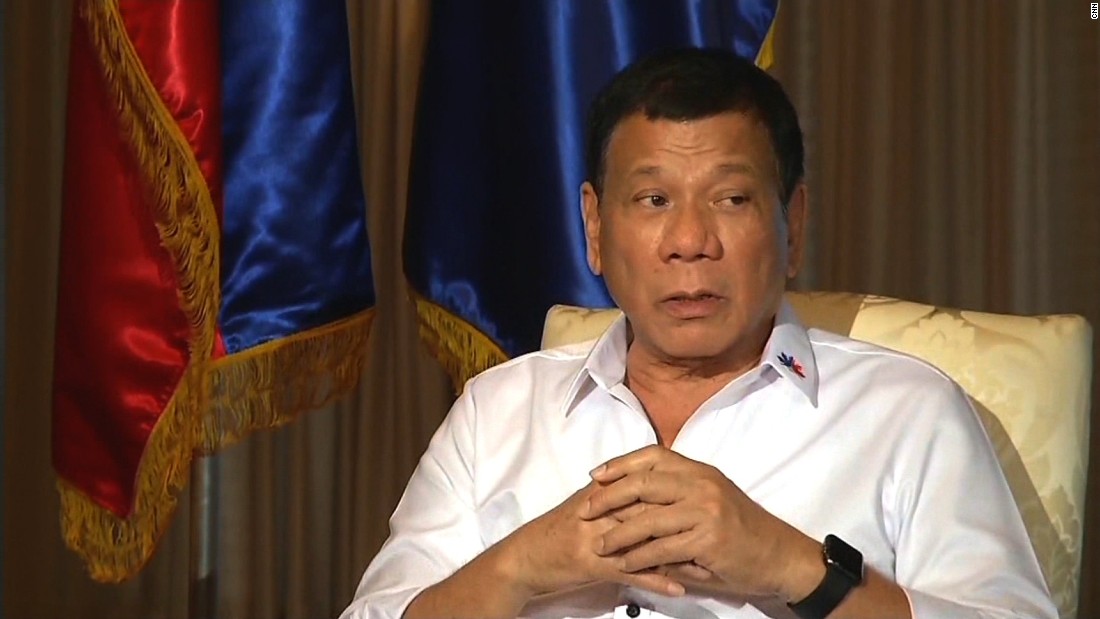 (CNN)President Donald Trump invited his polarizing Philippines counterpart to the White House during a phone call in which the two leaders discussed North Korea.
Trump and President Rodrigo Duterte had a "friendly discussion" Saturday that also addressed regional security in southeast Asia and the Philippines' drug war, the White House said in a statement.
While it did not provide details on when or if Duterte would visit the White House, it said Trump is looking forward to his Philippines trip in November.
A few hours before the phone call, Duterte had implored the United States to show restraint toward North Korea, saying the two nations are "playing with their dangerous toys."
Escalating tensions with North Korea
The US military has moved an aircraft carrier strike group into the region, docked a powerful nuclear submarine in South Korea and staged large military drills with South Korea and Japan.
Trump said Thursday
there was "a chance that we could end up having a major, major conflict with North Korea," but added he would prefer a diplomatic resolution.
'Dangerous toys'
Before his phone call with Trump, Duterte said the world would suffer if the United States and North Korea — led by Kim Jong Un — could not defuse the situation.
"Everybody suffers, only because two nations are playing with their dangerous toys. It behooves a certain America, because it is the more responsible country. I'm sure President Trump by now must also be cautioning his military to just maybe hang on and not to start something they cannot control," Duterte said.
Duterte urged the US to be patient and practice restraint.
"We know that we are playing with somebody who relishes in letting go his missiles. I would not want to go into his mind because I really don't know what is inside. But he is putting Mother Earth, the planet, on the edge," he said.
In a statement issued after the phone call, the White House said Trump invited Duterte to the White House to discuss the US-Philippines alliance "which is now heading in a very positive direction."
"They also discussed the fact that the Philippine government is fighting very hard to rid its country of drugs, a scourge that affects many countries throughout the world."
Duterte's tirades
Duterte's term has been marked with accusations of human rights violations. Since he became President last year, he has encouraged the extrajudicial killings of thousands of citizens suspected of dealing or using drugs.
He took power in June 2016 and waged an all-out "war on drugs," which killed some 6,000 people in his first six months.
While on a trip to China in October, he said "America has lost," and that he has realigned himself with China's "ideological flow." He later clarified his comments about relations with the United States, saying he was rather pursuing a "separation of foreign policy" from the US.
Obama had previously raised concerns about Duterte's controversial war on drugs and his human rights record.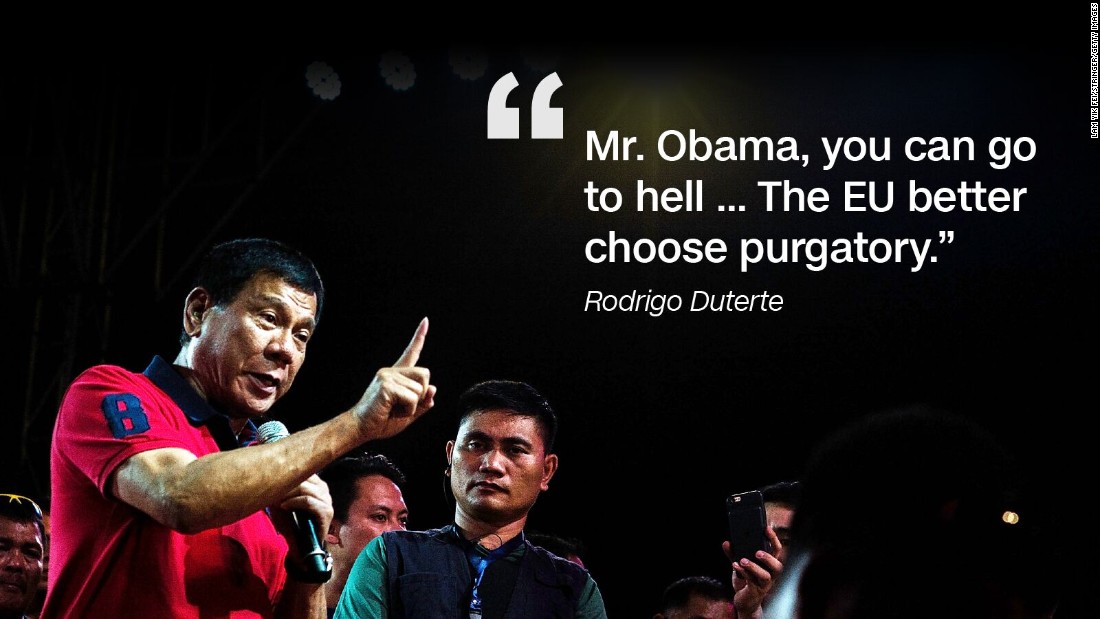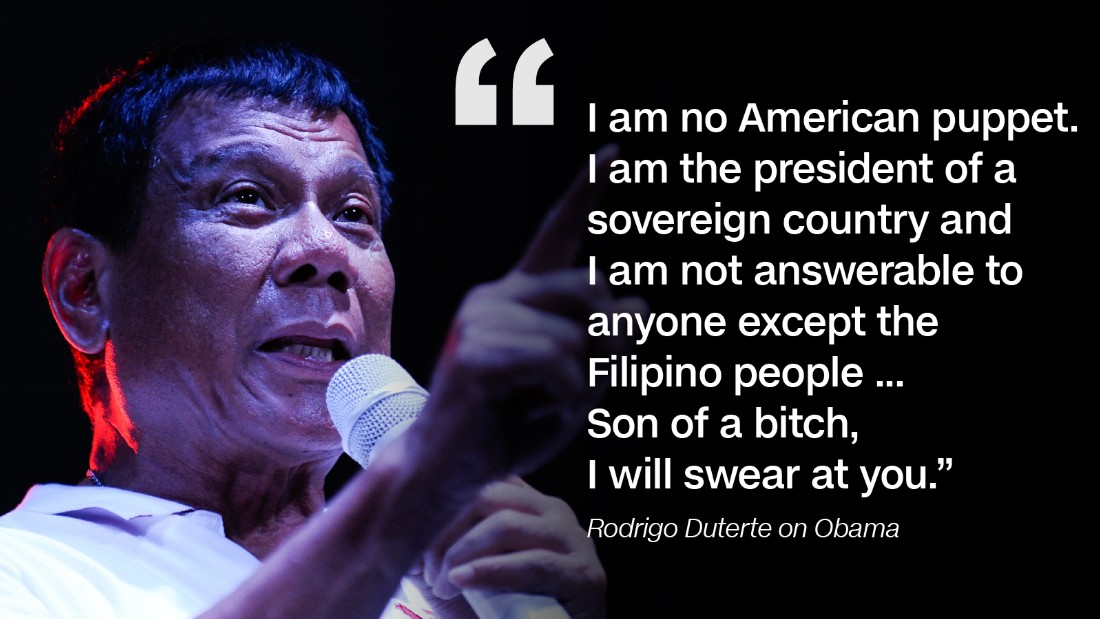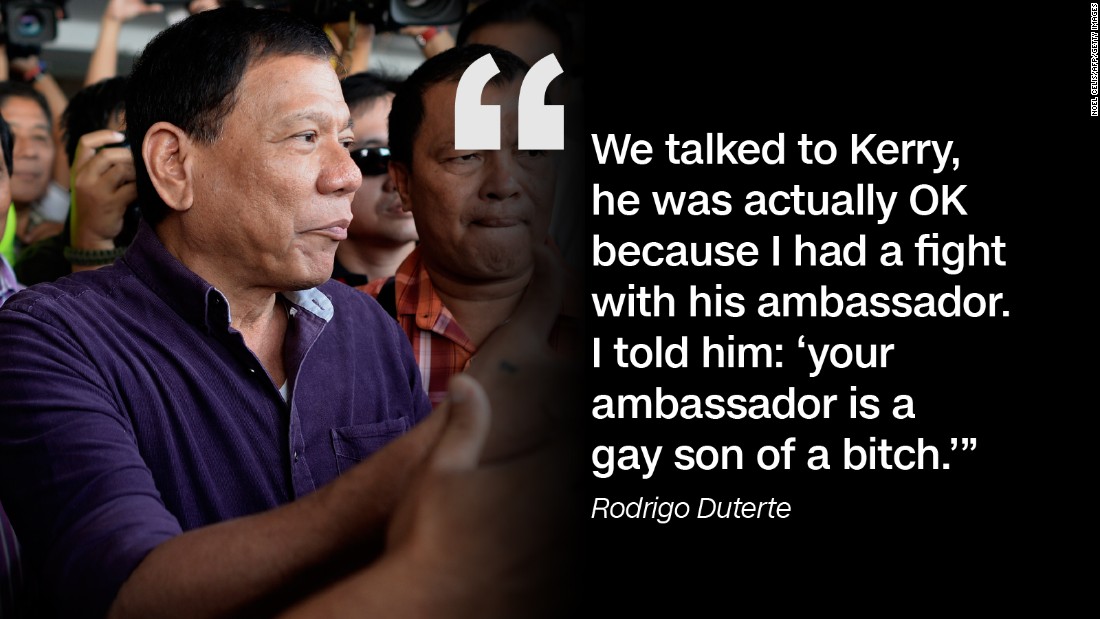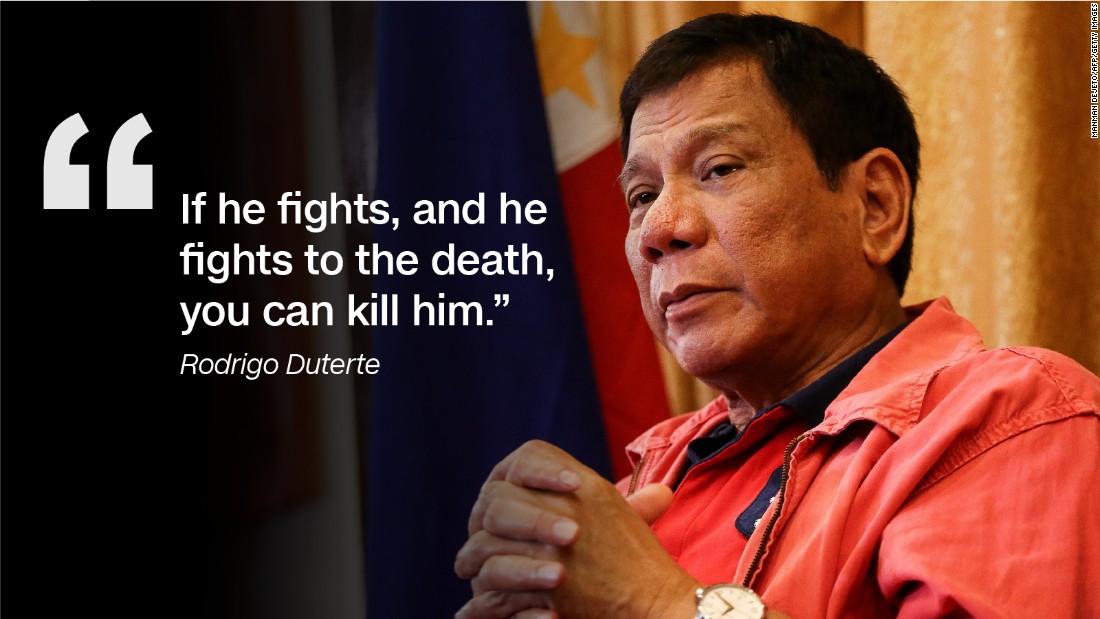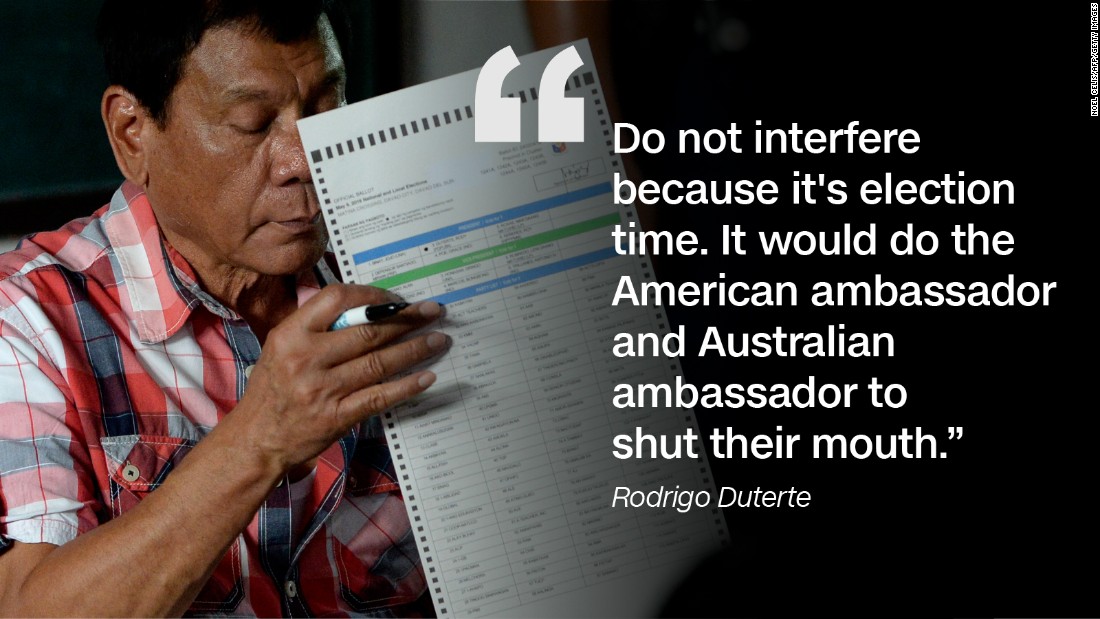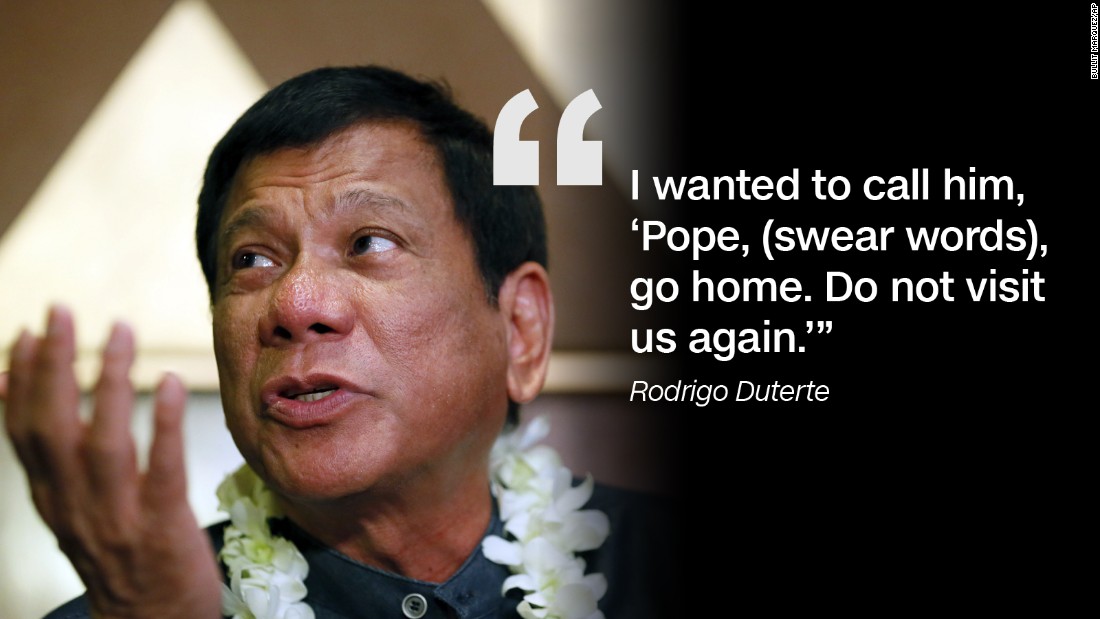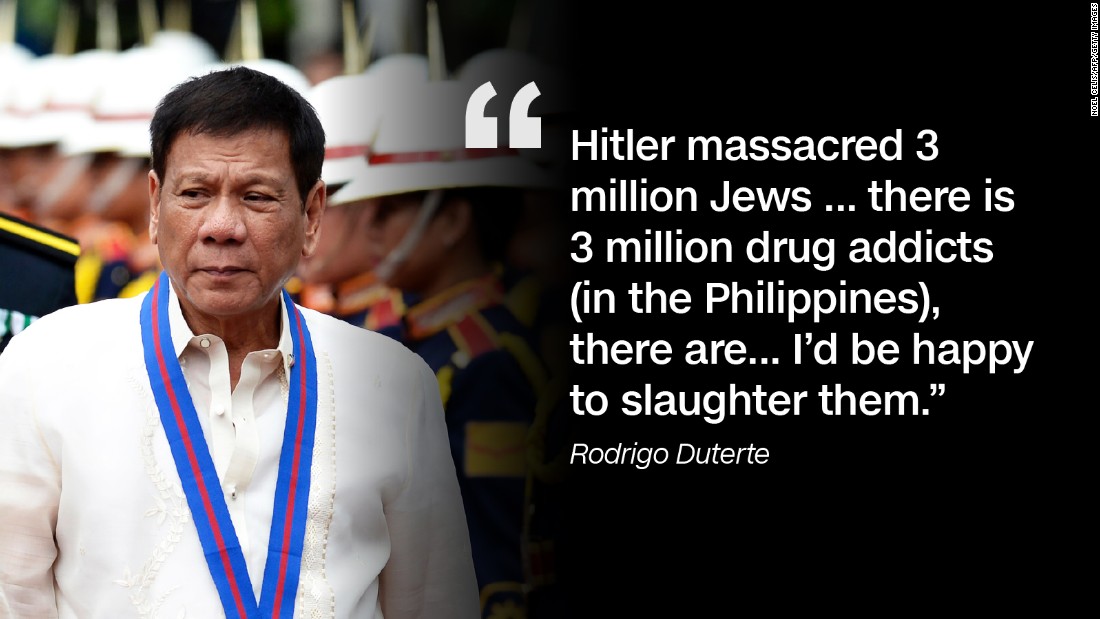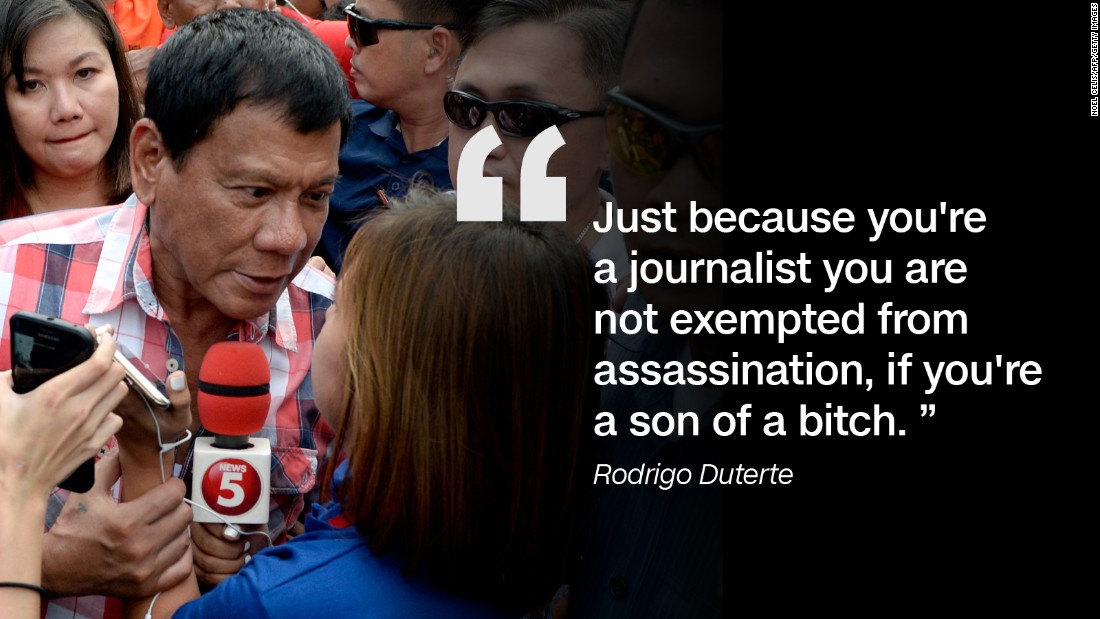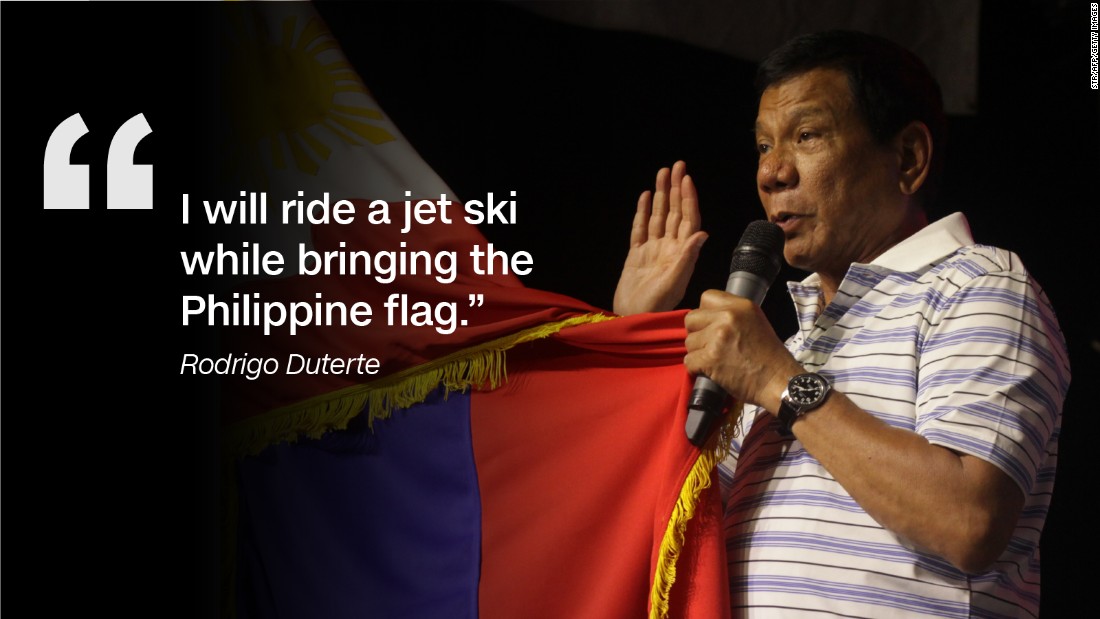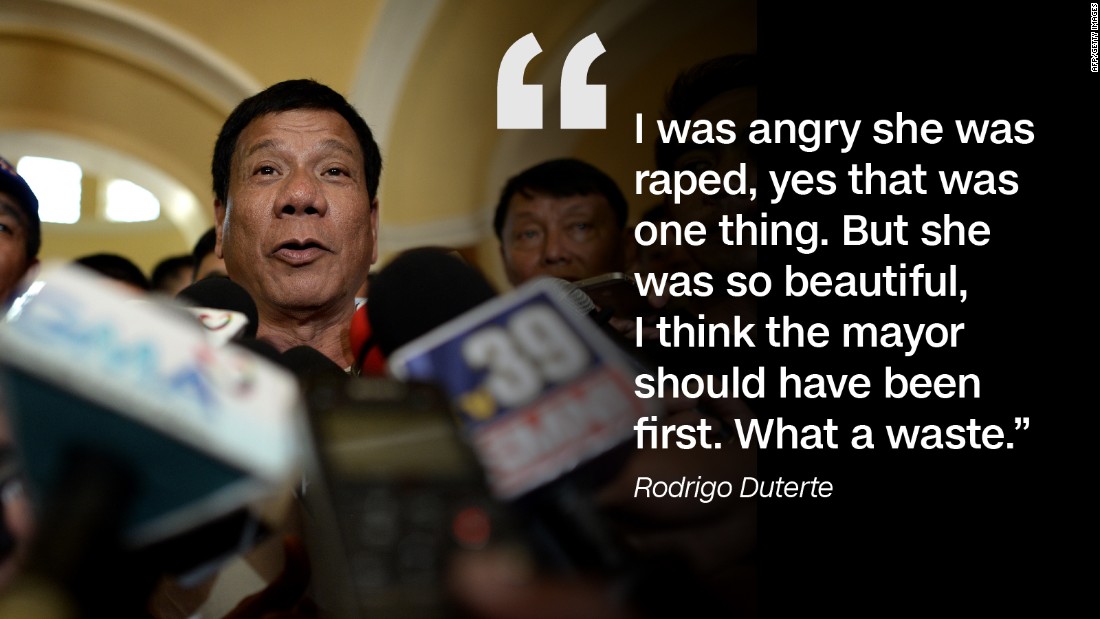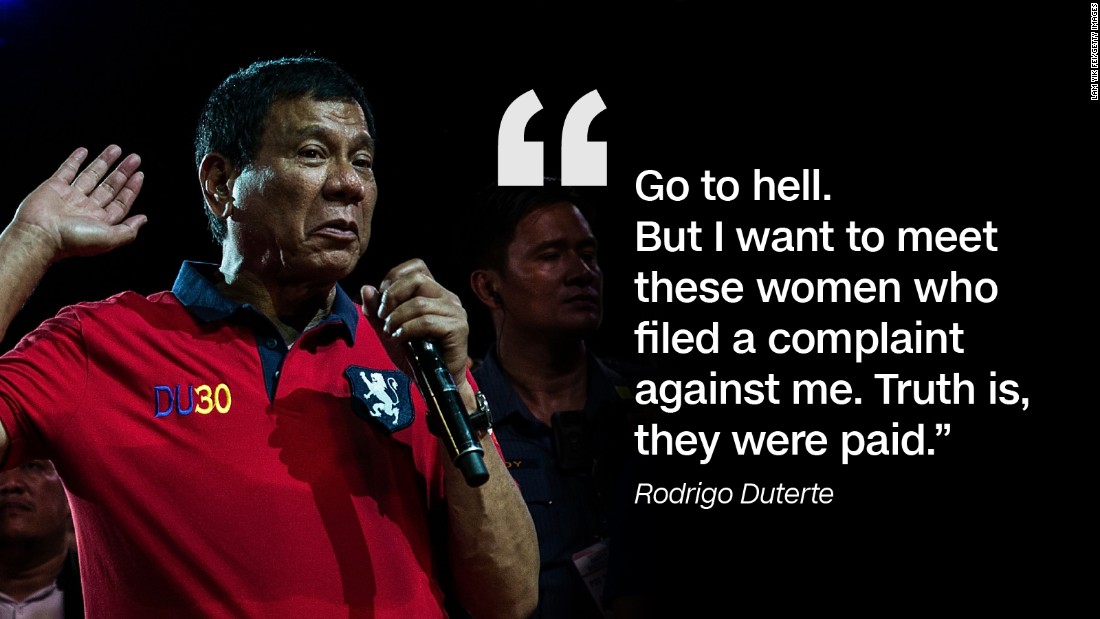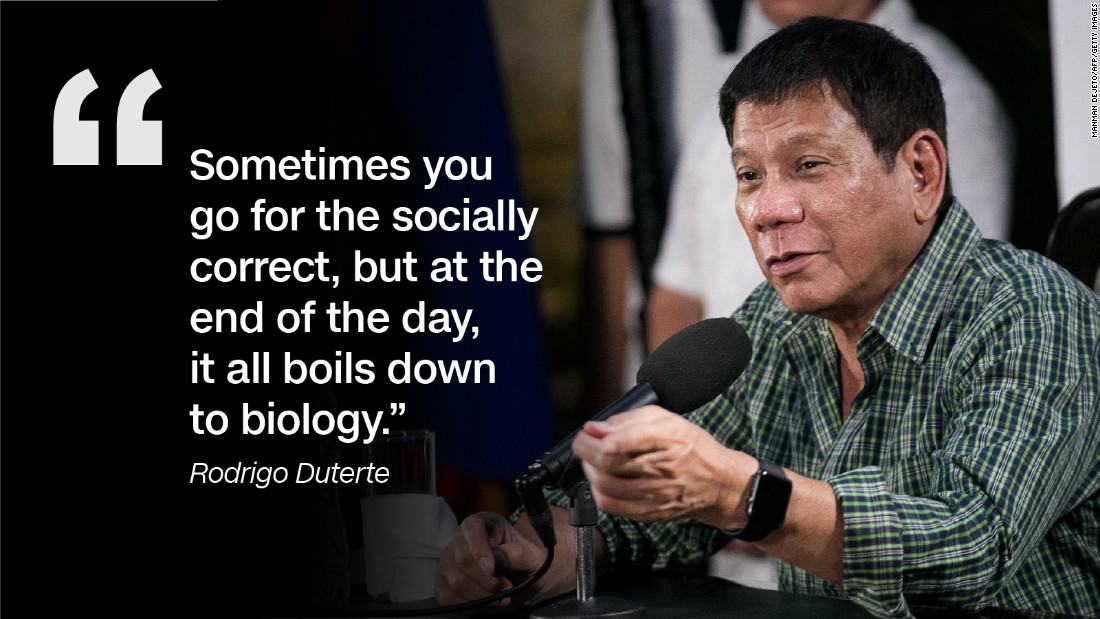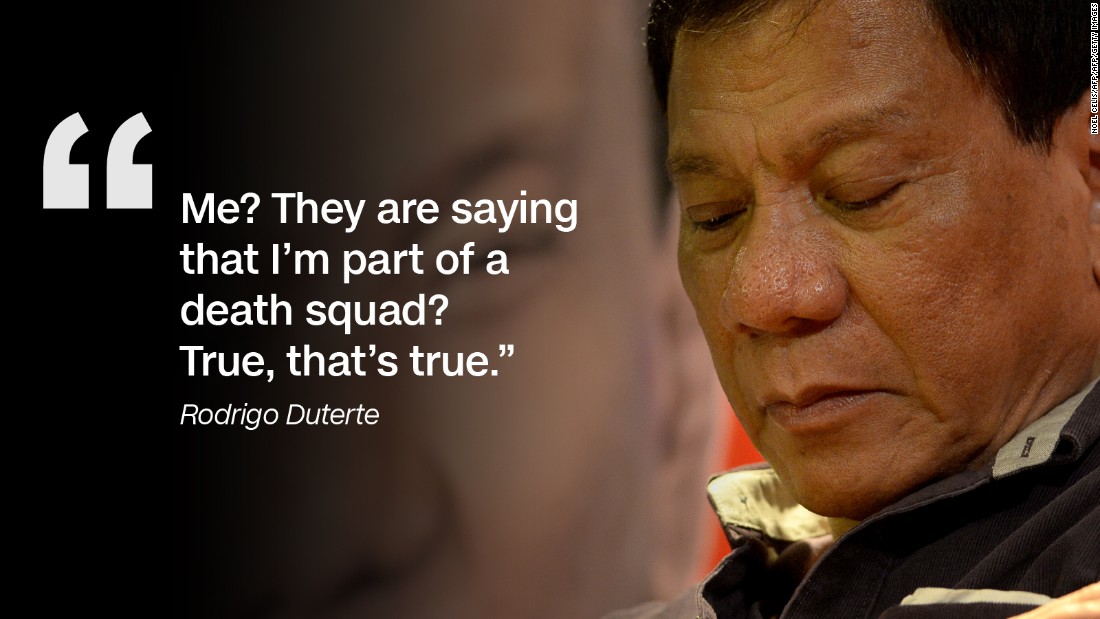 "He was wishing me success in my campaign against the drug problem," he said at the time. "He understood the way we are handling it and he said there is nothing wrong with protecting your country."
Read more: http://www.cnn.com/2017/04/30/politics/philippines-duterte-trump/index.html