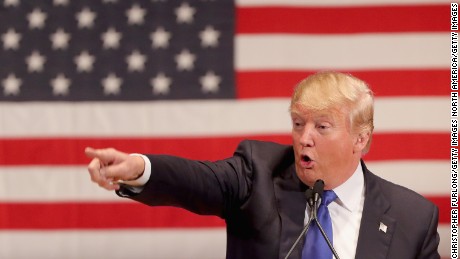 (CNN)Donald Trump told CNN on Thursday that full accounting of a veterans' fundraiser in January will be released on Monday, Memorial Day.
Trump said repeatedly that the fundraiser, held in lieu of Trump participating in a Fox News Republican presidential debate, reportedly raised $6 million dollars for veteran's causes. But the Trump campaign has been dogged by reporters demanding to know exactly how much was raised and where the money was being sent.
After months of inquiries, Trump himself called CNN Thursday to explain that some of the bigger donors "had to be reminded of their pledge." Trump said it was perfectly understandable since the donors were "very busy people, some even located overseas." But Trump did confirm to CNN that the final number would be "close to" the $6 million dollar figure Trump announced shortly after the January fundraiser.
Win in Court Without a Lawyer
No Lawyer? No Problem!
I've been a lawyer 30 years. I know how to win in court.
In just 2 days YOU will know how!

CNN confirmed Wednesday that Trump personally donated $1 million dollars to the Marine Corps Law Enforcement Foundation, an organization dedicated to supporting the children of fallen Marines and Federal Law Enforcement officers. "We did receive the check this morning and deposited it locally," said a spokesman for the charity.
Trump explained that waiting for donations wasn't the only reason for the delay in reporting. Some of the veterans groups chosen did not meet certain criteria, according to Trump. He said after vetting, some of the veterans groups no longer met proper standards and needed to be replaced.
Last month, CNN was able to confirm more than $3 million dollars in donated funds had been distributed to several dozen veterans organizations.
Trump again complained that he is being unfairly treated in the press. He asked CNN who else could raise $6 million dollars, give it to veterans and then be criticized for his efforts.
Read more: http://www.cnn.com/2016/05/26/politics/donald-trump-veterans-donations/index.html