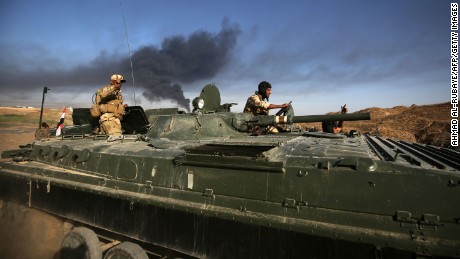 (CNN)A teen suicide bomber blew himself up in an outdoor market on Sunday, a strike that killed at least five people, an Iraqi official said.
The incident took place in Muqdadiya and a claim of responsibility by ISIS was posted on social media.
Col. Mohammed Ibrahim, the spokesman of Iraq's Joint Operations Command, said the mother of the 14-year-old suicide attacker informed security officers in Muqdadiya that her son was planning to carry out the attack.
Muqdadiya is 60 kilometers, or more than 37 miles, north of Baghdad and is in Diyala province, the scene of steady violence over the years.
Read more: http://www.cnn.com/2016/05/29/middleeast/iraq-violence/index.html