Here's a different kind of holiday travel problem.
A taxi jumped a curb and smashed into the glass at an entrance to Chicago O'Hare International Airport on Monday evening as Memorial Day travelers returned home.
Images shared on social media by Daniel X. O'Neil show a Prius with markings of the Dispatch Taxi Affiliation in the entrance vestibule at the lower level of Terminal 3.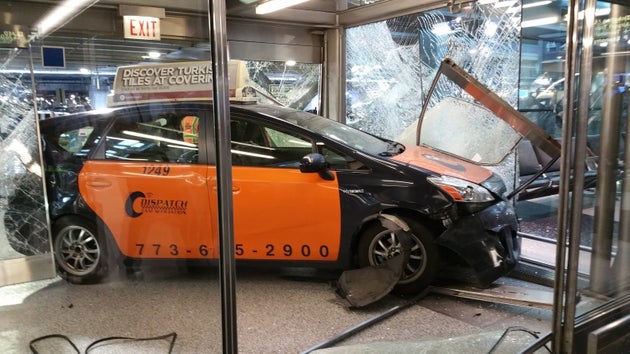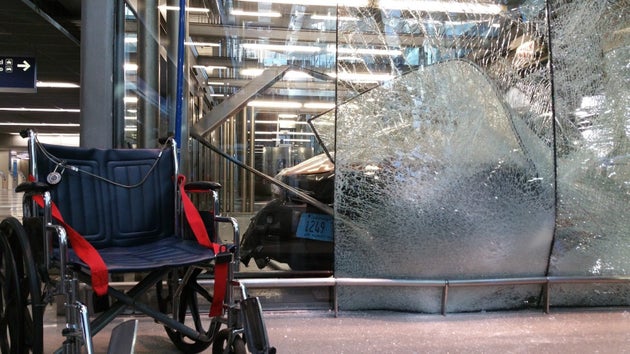 Read more: http://www.huffingtonpost.com/2016/05/30/taxi-crash-ohare-airport_n_10215744.html