Warren Entsch, MP for northern Queensland region that includes the Daintree national park, says if you swim at 10pm youre going to get consumed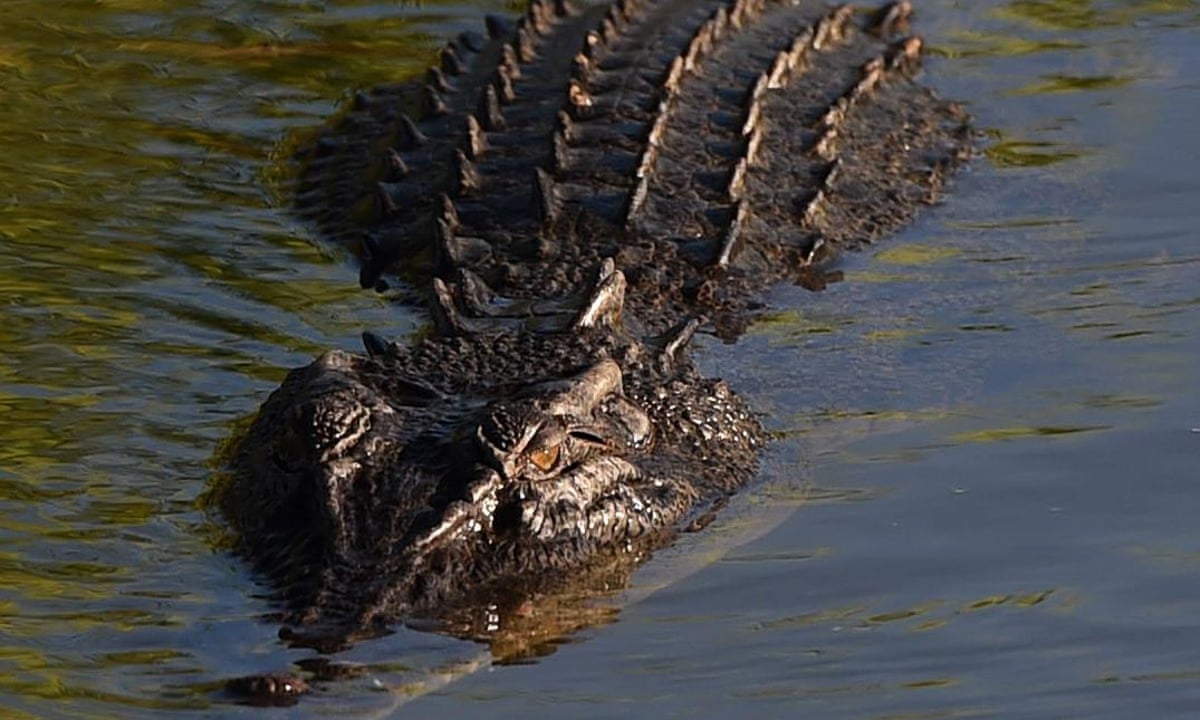 MP Warren Entsch has blamed the victim of Sunday nights crocodile attack for ignoring warning signs, and said the apparent fatality should not spark a vendetta against crocs in northern Australia.
You cant legislate against human stupidity, Entsch said on Monday. This is a tragedy but it was avoidable. There are warning signs everywhere up there.
Police on Monday were still searching for the 46-year-old woman, who was attacked about 10.30pm as she and a friend swam in waist-deep water at Thornton beach, north of the Daintree river.
Her friend, 47, survived but has been left in deep shock after trying in vain to pull the victim from the crocs jaws.
Police later said the missing woman was from Oakey Park, just outside Lithgow in NSW, and that her friend was from the Cairns suburb of Trinity Beach.
Entsch, the Liberal National MP for the northern Queensland electorate of Leichhardt, said Thornton beach was next to a creek where tourism operators ran croc-spotting tours, and the women would have seen the plentiful warning signs throughout the Daintree region.
You can only get there by ferry, and there are signs there saying watch out for the bloody crocodiles, he said. If you go in swimming at 10 oclock at night, youre going to get consumed.
Entsch said he feared the attack might spark a reactive debate about how to manage crocodiles, but people must remember the attack happened inside a national park in an area where visitors were warned about the dangers.
Lets not start vendettas. Its hard enough for some families to make a quid up there in the Daintree, showcasing crocs in their environment, he said. People have to have some level of responsibility for their own actions.
Police said the missing womans friend fought desperately to save her.
[She] tried to grab her and drag her to safety and she just wasnt able to do that, senior constable Russell Parker told ABC radio.
They had been walking along the beach and theyve decided to go for a swim … [it was] probably a very nice, clear night, but obviously [they] may not have been aware of the dangers.
The friend ran to a nearby business to raise the alarm, and was taken to hospital suffering shock and grazes. The search for the missing woman is continuing.
Read more: https://www.theguardian.com/australia-news/2016/may/30/mp-warren-entsch-blames-queensland-crocodile-attack-human-stupidity