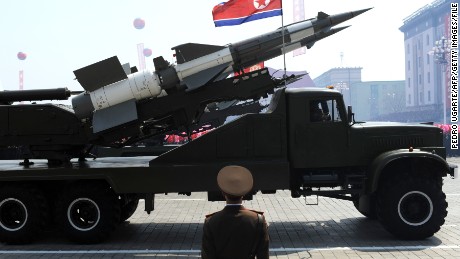 Seoul (CNN)North Korea attempted to launch a missile Tuesday, although it appeared to be unsuccessful, South Korea's military said.
One missile was fired from the eastern city of Wonsan at 5.20 a.m., the South Korea Joint Chiefs of Staff said.
It appears to be the latest in a string of missile tests as the country tries to advance its weapons program in defiance of the international community and its closest regional ally, China.
Local media reports suggested it was a medium-range Musudan missile; if confirmed, it would be the fourth time North Korea has tried and failed to launch this type of missile.
The last several months have been particularly contentious on the Korean Peninsula, after North Korea claimed to have tested
its first hydrogen bomb
and fired a satellite into orbit. Both actions violated numerous United Nations Security Council resolutions.
U.S. President Barack Obama, speaking at the G7 summit in Japan on Thursday, said that North Korea was a "big worry."
"They're not at the point right now where they can effectively hit U.S. targets, but each time that they test, even if those tests fail, they learn something," he said.
"It's clear that ideologically they're still convinced that — and Kim Jong Un in particular seems to be convinced that his own legitimacy is tied up in the developing of nuclear weapons."
Read more: http://www.cnn.com/2016/05/30/world/north-korea-attempted-missile-launch/index.html