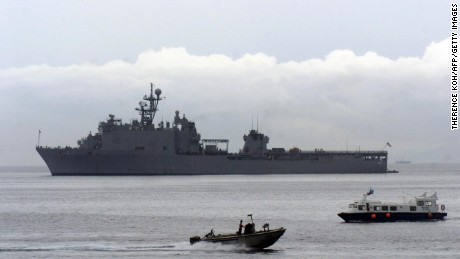 Washington (CNN)The U.S. Navy on Saturday announced the non-combat death of a sailor involved in the effort against ISIS in the Middle East.
Seaman Connor Alan McQuagge, 19, of Utah, died on Thursday, the Department of Defense announced in a news release. The release said McQuagge died of a non-combat-related injury, but did not provide further details and said the incident remains under investigation.
McQuagge served on the USS Harpers Ferry in the Red Sea as part of Operation Inherent Resolve, the U.S. military effort to eliminate ISIS.
Read more: http://www.cnn.com/2016/05/28/politics/navy-sailor-death/index.html