Meghan Markle is making money moves!
The Duchess of Sussex has reportedly signed a voiceover deal with Disney on an "unspecified project in return for a donation to an elephant charity." The Times of London was first to report the news.
We know there's been a lot to keep up with amid constant updates about Meg and Prince Harry's decision to step down as senior members of the Royal family, but this one is just as major as the last. So, listen up!
As you likely know by now, Harry and Meg have made it clear they want to become financially independent of the Crown during this next phase of their lives. And we know that at first glance, this news might sound like it was the next step along.
But, here's the thing…
Right now, there aren't too many details out there about the former Suits star's new gig.
However, it's been reported the deal, which will benefit the charity organization Elephants Without Borders, was signed before Archie Harrison's parents announced their plans to step back from royal duties.
Furthermore, none of that cold hard cash from this new partnership will make its way to Meghan's hands — it's all going towards that great cause!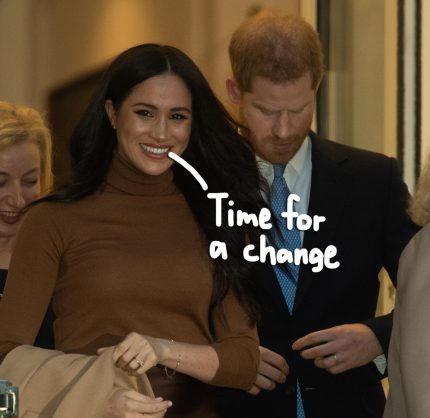 Read more: https://perezhilton.com/meghan-markle-voiceover-deal-disney/