Anti-Ortega hero Nahmoy Urbina defiant after reforms to terrorism law spark witch hunt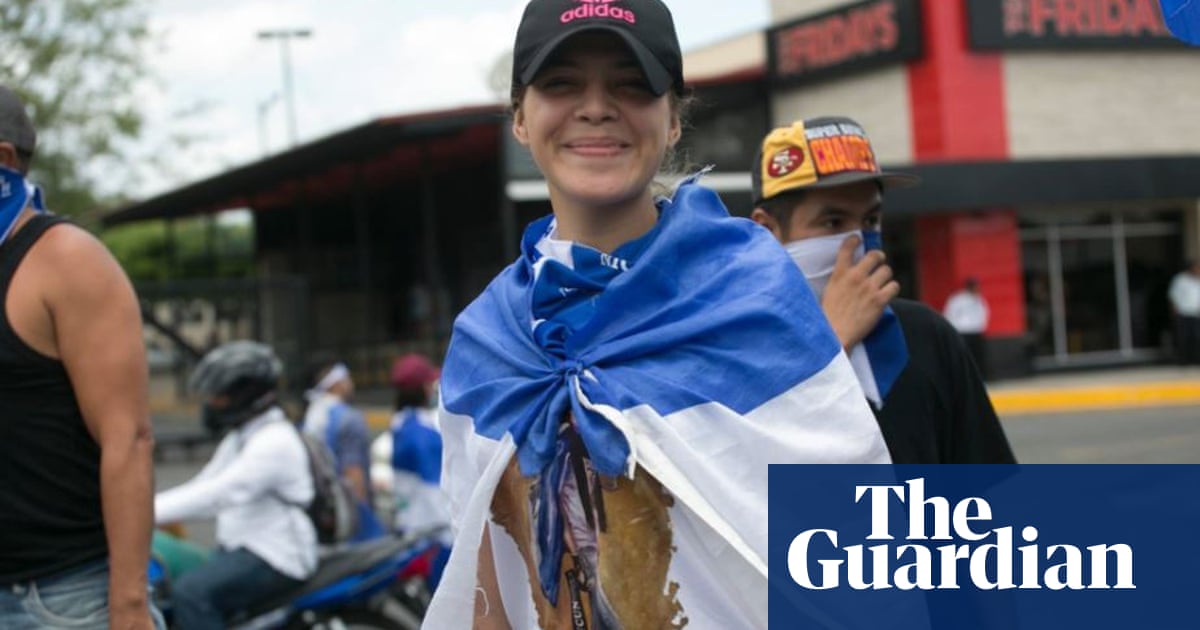 Branded a terrorist by the government and a hero by her fellow protesters, Nahomy Urbina has become a leading figure in the uprising against Daniel Ortega, the president of Nicaragua.
Known as comandante macha, or the blond commander, she earned widespread respect not only for her efforts in mobilising young people since protests began in April, but for doing so in the face of a cancer diagnosis.
Last week she sent a defiant message following death threats and a raid on her home in the capital, Managua, in which her mother and grandmother were seized by police. She addressed her followers in a video posted on Facebook on Friday from neighbouring Costa Rica, where she was forced to flee.
Campaigners say Urbina was targeted as part of a witch hunt using reforms made in July to the terrorism law that has led to protesters being accused of killings and other fabricated charges.
While she remains stranded, Urbina was fortunate to escape. Scores of other young female protesters have found themselves incarcerated in detention centres where they have suffered torture, rape and sexual violence.
Nicaragua has been in turmoil since April, when what started as protests by students against Ortegas social security reforms turned to mass violence.
An estimated 500 civilians have been killed since paramilitary forces began using weapons to control protests. The youngest victim was a one-year-old shot in the street as he held his fathers hand.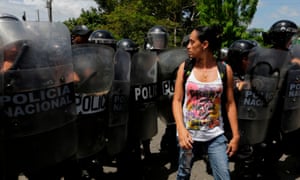 Read more: https://www.theguardian.com/global-development/2018/oct/03/nicaragua-blonde-commander-nahomy-urbina-exile-terrorism-law-costa-rica