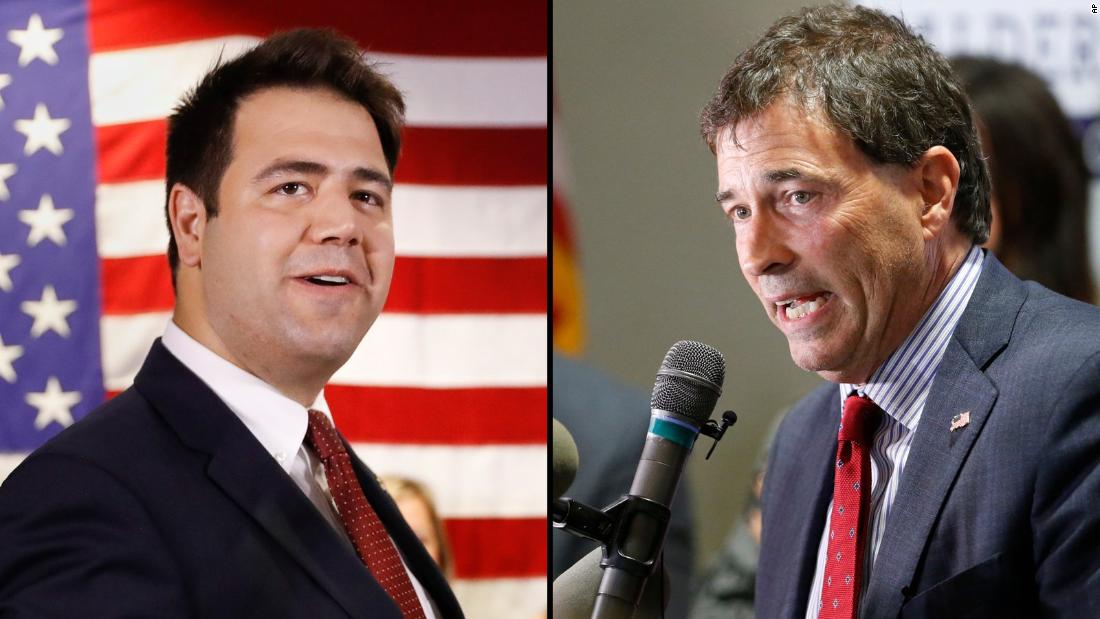 (CNN)The reviews are in and Tuesday was a huge night for Democrats. HUGE! They closed the gap in a special election for a congressional seat long-held by Republicans and their candidate has under 2,000 fewer votes than the Republican candidate.
As
The New York Times points out
, Democrats have made up ground from 2016 results in every single special election since President Donald Trump took office.
People have been saying it for quite a while and Tuesday cements that the prognosis for a wave is high.
Except…
Democrats have won only two of those special elections, in Pennsylvania's 18th Congressional District and in Alabama for the Senate last year. In some districts, support for Republicans has dropped more than 30 percentage points since 2016, by the way. In others it has fallen by 1 or 10 percentage points.
Here's the thing about November. Democrats can make up all the ground they want. But anything short of retaking the House will be a catastrophic failure for them.
This is a line of thinking endorsed by Trump, who was bragging about the victory in Ohio in tweets Wednesday, regardless of the apparent weakness of Republican Troy Balderson there on Tuesday night.

"The Republicans have now won 8 out of 9 House Seats, yet if you listen to the Fake News Media you would think we are being clobbered. Why can't they play it straight, so unfair to the Republican Party and in particular, your favorite President!"

Trump said

. He added: "As long as I campaign and/or support Senate and House candidates (within reason), they will win! I LOVE the people, & they certainly seem to like the job I'm doing. If I find the time, in between China, Iran, the Economy and much more, which I must, we will have a giant Red Wave!"

It's hard to imagine a red wave, but if you remove the hyperbole, consider how Trump will crow if Democrats can't take the House.

The Republican caucus is fractious, to be sure, and Speaker Paul Ryan has had a heck of a time getting enough members of his party to agree on things to pass them without help from Democrats.

But passing legislation is only part of why control matters. If Democrats don't gain control of the House, they can't control congressional investigations into the Trump administration. They won't control House committees, which can schedule hearings that appear on TV. They won't control what comes to the House floor for votes. They will still be neutered of pretty much all power in Washington, which is where they are right now.

So all the gains they've made in these Republican districts are important, but there's a long time between now and Election Day, and all that will really matter is whether they can take control in November.
That's especially true since the map in the Senate greatly favors Republicans. Democrats need to pick up only two seats in the Senate, but they're defending exponentially more seats. In CNN's Key Race ratings for the Senate, five of the seats are held by Democrats in states Trump won in 2016 and two are held by Republicans. There's only one Senate Republican, Nevada's Dean Heller, running for re-election in a state won by Democrats in 2016. That means Democrats have to win all or most of the seats they are defending and make inroads in Republican territory.
That's why the House is so very important to Democrats. And it's also why gaining ground is undeniably good for them. But gaining ground won't be enough for them in November. They have to win.
Read more: https://www.cnn.com/2018/08/08/politics/democrats-asterisk-ohio/index.html