Chinas president dons camouflage fatigues for hour-long parade marking 90th anniversary of Peoples Liberation Army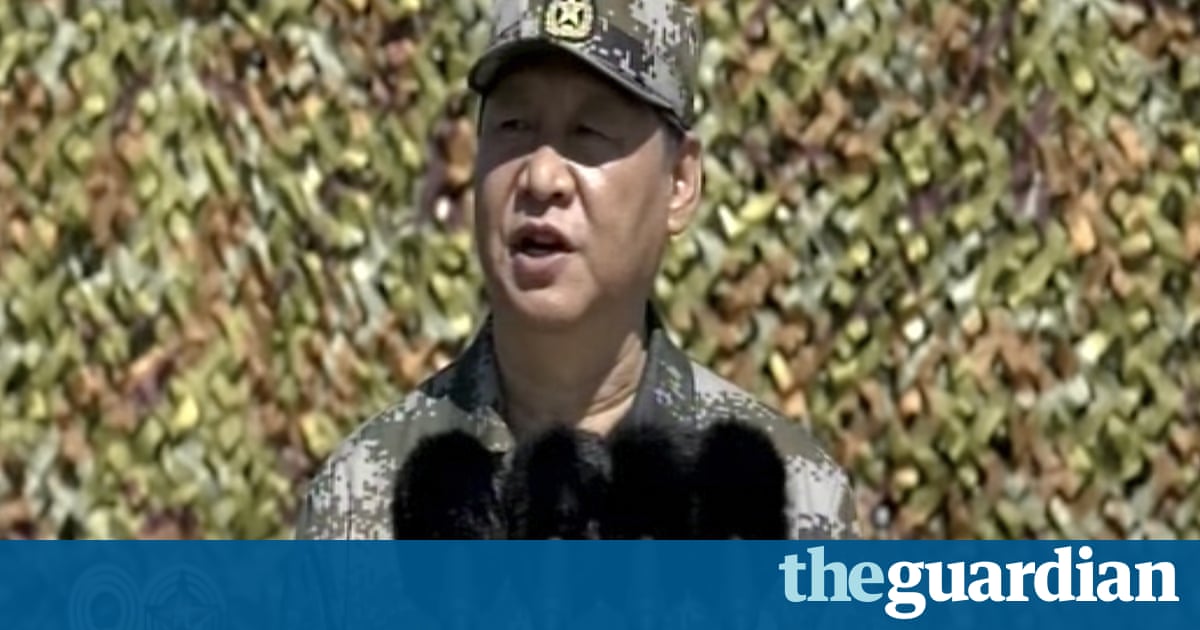 Chinese president, Xi Jinping, has presided over a spectacular display of military and political might, ordering members of his 2.3 million-strong armed forces to unswervingly follow the absolute leadership of the Communist party of China.
Xi donned camouflage fatigues for the hour-long Sunday morning parade, which marked the 90th anniversary of the creation of Chinas Peoples Liberation Army, on 1 August 1927.
The procession took place at a sand-swept, 1,000 sq kilometre camp that state media described as Chinas answer to the United States Fort Irwin national training centre in the Mojave desert.
Foreign journalists were not invited to witness proceedings at the Zhurihe military training base, 400km north-west of Beijing in Inner Mongolia.
But Chinas party-run media said about 12,000 troops, more than 100 types of aircraft and 600 pieces of military hardware were put on display at the sprawling desert camp.
The weapons systems on show reportedly included J-15 fighter jets, the J-20 stealth fighter, type 99 battle tanks, Red Arrow anti-tank missiles and H-6K bombers.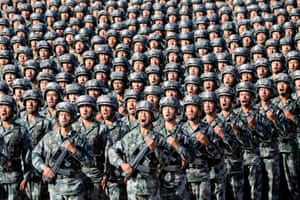 Read more: https://www.theguardian.com/world/2017/jul/30/xi-jinping-orders-army-to-unswervingly-follow-communist-party-leadership