Trump supporter interrupts controversial Julius Caesar play in New York
Protester trespassed onto stage in Central Park and shouted: This is violence against Donald Trump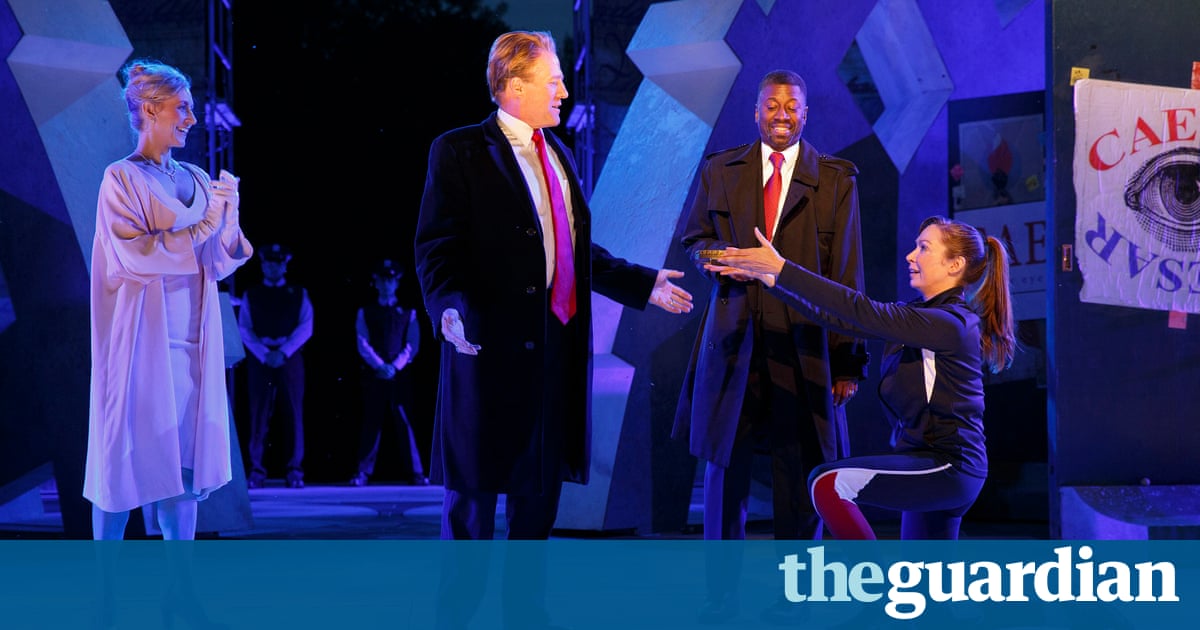 A right-wing protester has been charged with trespassing after interrupting a New York production of Julius Caesar during the assassination scene and shouting: This is violence against Donald Trump.
The protester, who later identified herself as Laura Loomer, interrupted the Shakespeare In The Park production on Friday night and shouted this is political violence against the right, while audience members booed and told her to get off the stage.
The incident was filmed by Jack Posobiec, who stood up as Loomer was escorted off stage by security guards and yelled at the crowd: You are all Goebbels. You are all Nazis like Joseph Goebbels. You are inciting terrorists. The blood of Steve Scalise is on your hands.
Scalise, a top-ranking Republican, was shot at a congressional baseball practice on Wednesday.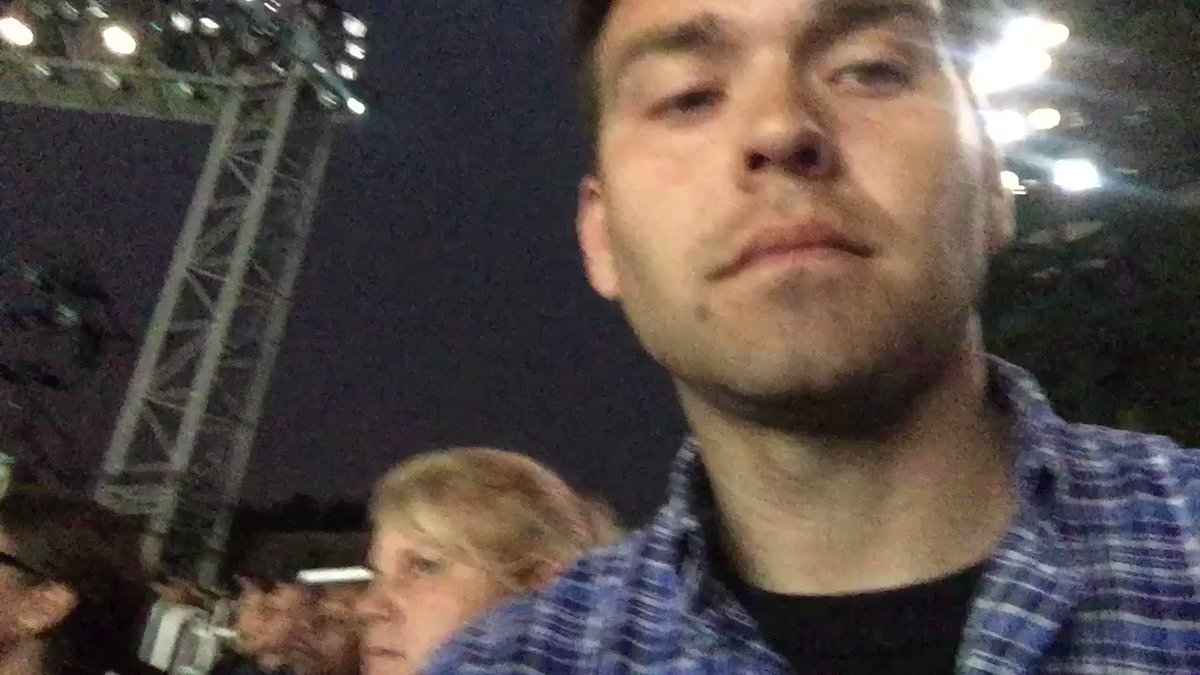 Posobiec continued to film himself saying Goebbels would be proud as he was escorted from the theatre, and posted it on twitter with the caption: Julius Caesar Gets SHUTDOWN.
Reports from the audience say the play resumed within a minute, with the stage manager directing the cast to Pick up at liberty and freedom.
Loomer was arrested outside the theatre after she allegedly refused police requests to stop shouting and move along.
She was charged with criminal trespass and disorderly conduct and bailed just over two hours later.
The protest was aimed at an artistic decision to set the play in a modern political setting, with Caesar looking decidedly like Donald Trump.
As in every production of the play in the 418 years since it debuted, just as happened in 44BC, Caesar is assassinated.
Public Theatre artistic director Oskar Eustis said the disruption stopped the play for less than a minute.
The staff removed the protesters peacefully, and the show resumed with the line Liberty! Freedom!, he told The New York Times. The audience rose to their feet to thank the actors, and we joyfully continued. Free speech for all, but lets not stop the show.
In a statement on twitter, The Public Theatre said it expected the protest, which it said was part of a paid strategy driven by social media. It thanked theatres staff for allowing it to quickly resume the show.
Public Theatre has been heavily criticised for depicting Caesar as Trump, despite a tradition of setting modern productions of the play in a current political context.
Eustis addressed that criticism to the crowd before the show began, saying the role of theatre was to hold a mirror up to nature and occasionally reveal uncomfortable truths.
Anyone who watches this play tonight would know that neither Shakespeare nor the Public Theater could possibly advocate violence as a solution to political problems, and certainly not assassination, he said.
This play, on the contrary, warns about what happens when you try to preserve democracy by non-democratic means, and again, spoiler alert: it doesnt end up too good.
The free production has run since 23 May and will close on Sunday.
Read more: https://www.theguardian.com/us-news/2017/jun/17/trump-supporter-interrupts-controversial-julius-caesar-play-in-new-york
---