For most of the 2 million people in this overcrowded strip of land largely cut off from the outside world the beach and sea are the only affordable form of recreation. The only option now is to swim and even fish in filthy water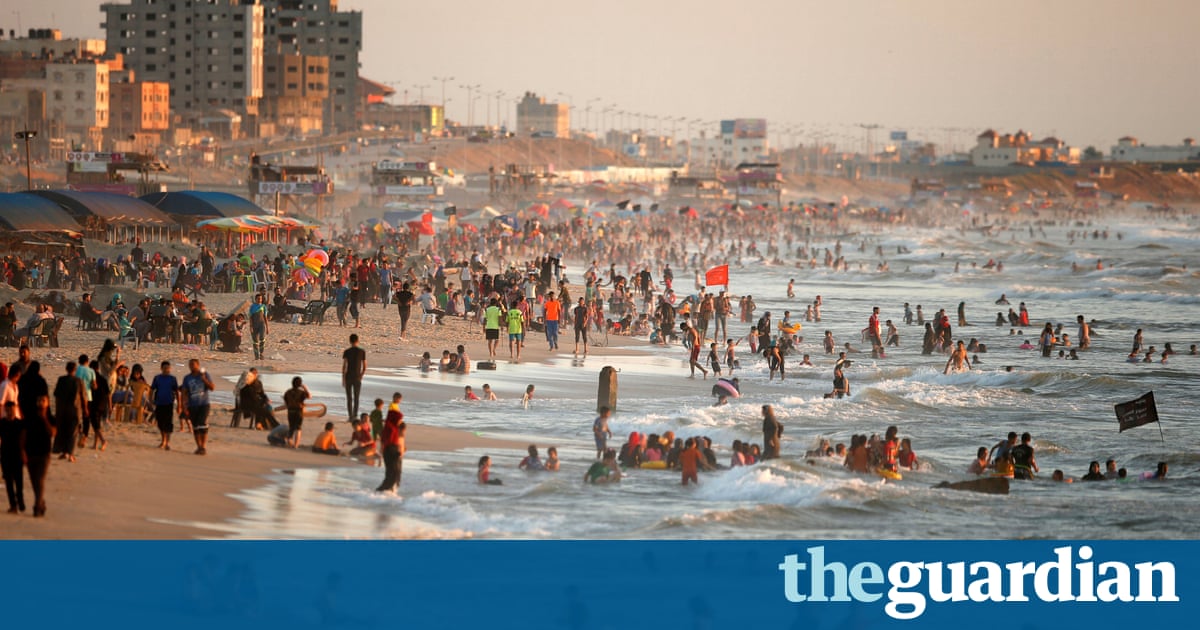 It is high summer on Gaza Citys beach. A horse and cart patrols the shore selling brightly coloured swimming rings. A small boat is giving joy rides out to sea. Families sit on chairs while a few children play in the water.
Normally, in the midst of the school holidays, the beach would be crowded. Particularly this year, as an electricity crisis makes many homes unbearable during the heat. But these days many parents are keeping their children away.
The first hint is the smell: the sulphurous odour of raw sewage.
Where children are swimming the water is a murky brown, with a fine suspension of faecal matter visible to the naked eye. Small fish at the waters edge, scooped out by the giggling children, are dead.
While pollution of Gazas 25 miles of beaches is not new, what is different is the degree. These days, according to the last environmental survey, 73% of Gazas coastline is dangerously polluted with sewage amid an energy crisis that is now also affecting Israel across the border wall, sharply up from 40-50% a year ago.
The reason is simple. After 10 years of an Israeli-led blockade that has seen Gazas impoverished urban infrastructure decay, the current decision by the Palestinian Authority under president Mahmoud Abbas to cut electricity to the coastal strip has impacted Gazas rudimentary sewage treatment.
Without electricity to power its lagoons, treatment works and sewage pumps, Gazas waste managers have been forced to make a choice, permit the cities to flood or allow raw sewage to escape the overflows into the sea.
It is a new level of contamination that is not only having an environmental effect, but a profound social one too. In an overcrowded strip of land home to two million people, and largely cut off from the outside world, for many the beach and sea are the only affordable and accessible form of recreation.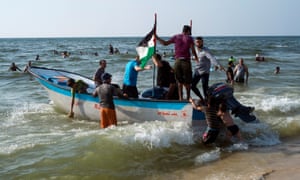 Read more: https://www.theguardian.com/cities/2017/jul/31/children-swim-sewage-floods-gaza-beach