In the Sahrawi refugee camps in the Algerian desert, Tateh Lehbib Braica aka the crazy bottle guy has built circular houses from waste plastic that protect from wind and sun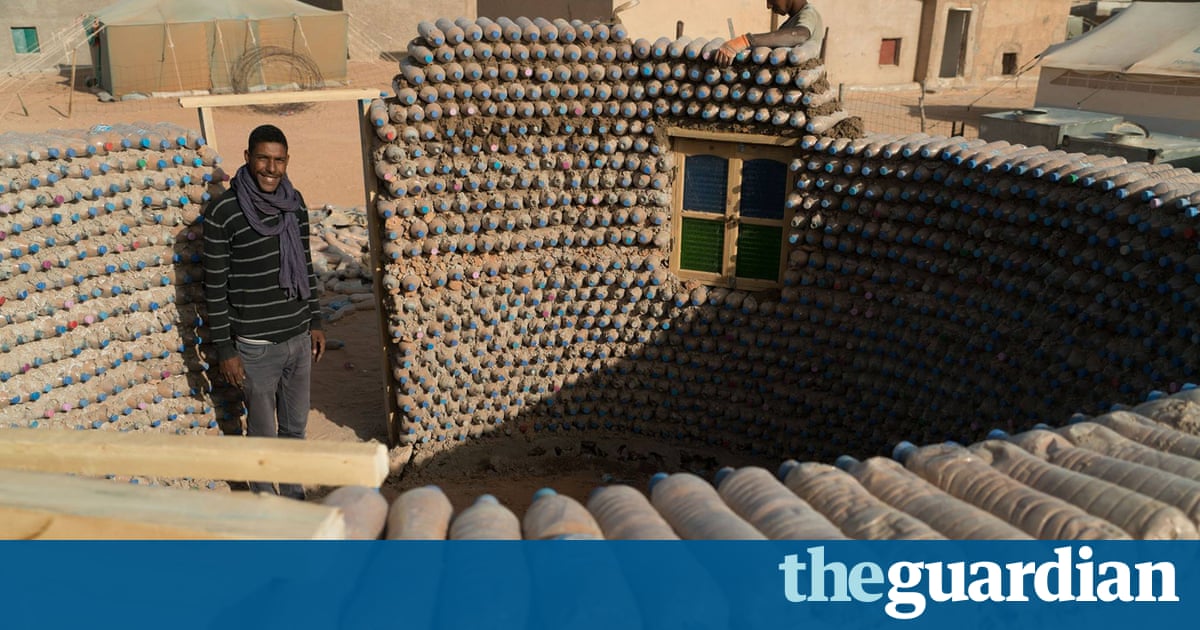 A group of women drink tea under the shade of a tent and cast an eye over the construction of an odd, circular house. The half-built dwelling is the brainchild of Tateh Lehbib Braica, 27, an engineer who wanders among the workers.
On the ground lie hundreds of sand-filled, 1.5 litre plastic bottles that serve as bricks. With them, Tateh has found a way to fight back against the harshness of the Algerian desert that is home to 90,000 long-term refugees from western Sahara. Its not yet that hot, but in summer, when the temperature rises above 50C, it will be impossible to venture out of doors.
I was born in a sun-dried brick house, he says. The roof was made of sheets of zinc one of the best heat conductors. Me and my family had to endure high temperatures, rain and sandstorms that would sometimes take the roof off.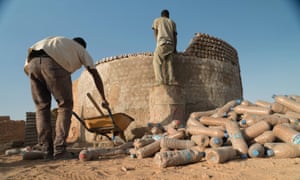 Read more: https://www.theguardian.com/environment/2017/jun/30/house-tateh-built-sand-filled-recycled-waste-plastic-bottles-western-sahara-