The enormous predator is one of the oldest and largest creatures on planet Earth. Writer Thomas Batten imagines a sharks tale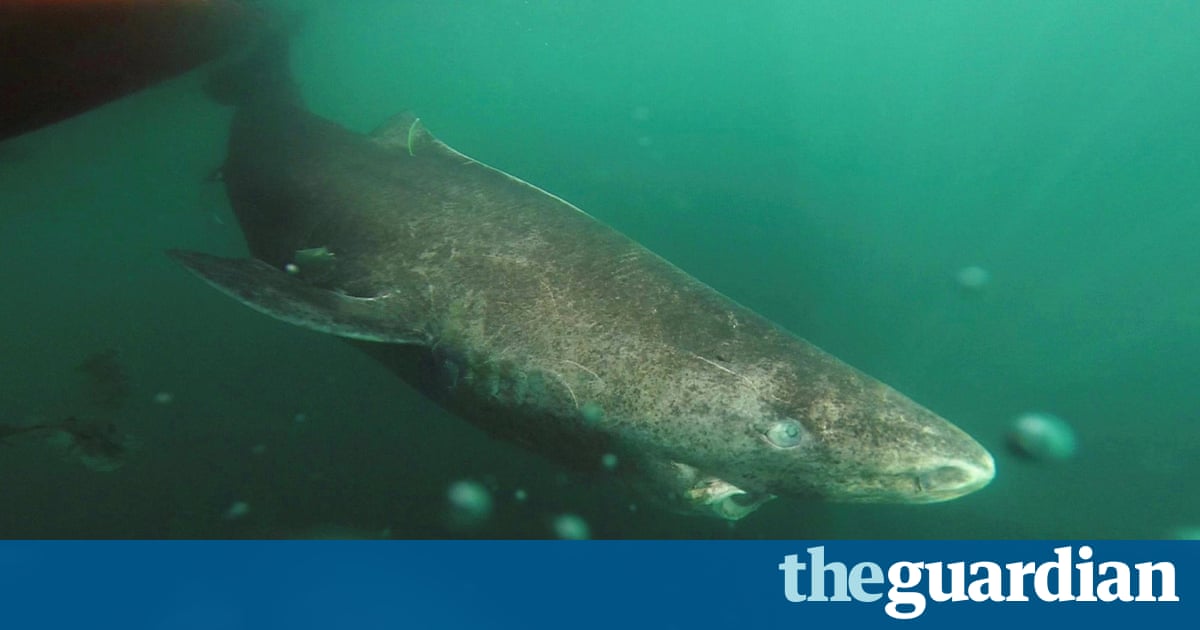 Researchers in Arctic waters have used new techniques to set the age of a female Greenland shark at a staggering 392 years. The enormous predator one of the worlds largest at about five meters in length actually isnt the oldest creature in the sea, as that honor belongs to a 507-year-old Icelandic clam, but the shark has definitely lived an extraordinary life.

1626 After being startled by the then two-year-old shark while fishing in what is now known as the Hudson Bay, a Lenape chief vows to take the first cash offer he can get for the whole island and head inland before he loses a leg, or worse.
1666 The adolescent shark accidentally starts the Great Fire of London, destroying 70,000 homes, after hastily flicking a lit cigarette on to an old pier near London Bridge to avoid being caught smoking by her mother.
1804 Successfully escaping to shore just ahead of the sharks gnashing jaws while on vacation gives Napoleon the self-confidence boost he needs to go ahead and declare himself emperor.
1849 Herman Melville is inspired to write his classic novel Moby Dick after seeing the shark eat a ladys hat, which had blown off her head and into the water on a windy day. A member of Melvilles weekly writing workshop in a Brooklyn cafe later persuades him to change the shark to a whale and the ladys hat to a sea captains leg, as he is secretly planning his own shark-based adventure story about an enormous great white attacking swimmers on Amity Island, New England, a small town whose infuriating mayor refuses to allow the police chief to close the beach in case it ruins the towns economy.
1851 On a rare excursion on to dry land, the 227-year-old shark invents the sewing machine.
1864 A crew from 2525 travel back to Virginia on a mission to kill John Wilkes Booth, but their time machine is forced to make an emergency landing off the coast and is ravaged by the shark, leading to the assassination of Abraham Lincoln and the cessation of all time travel missions into the past.
1900 Orville and Wilbur Wright are inspired to build the first airplane in world history after refusing to ever get into a boat again when their cousin Tim is eaten by the shark now aged 276 in Pamlico Sound, North Carolina.
1952 Idly smoking a cigarette one muggy Mississippi evening as he watches his cousin Lucille attempting to escape an attack by the shark, Elvis Presley forms the vague idea of inventing a hip-shaking, gyrating dance that will appall and delight the world in equal measure.
1973 After spotting the 349-year-old shark on a fishing trip, President Richard Nixon and his chief of staff, HR Haldeman, enter into an 18.5-minute argument as to whether or not theyd find themselves sexually attracted to female sharks should their brains ever be transferred successfully into a shark body. Never one to lose an argument, Nixon left strict instructions that doctors should perform just such an operation on him in the event of his death, and since 1994 he has been a popular attraction at Seaworld in Orlando, but although Haldeman visits him most weekends since he took over the sharks body, Nixon is unfortunately unable to speak.
2000 The shark is briefly acclaimed as an international hero after eating the Budweiser frogs. She spends the rest of the 2000s chasing down the original five cast members of the wassup commercial, but due to advancing age is never able quite able to get that one that appears on the intercom towards the end.
2009 The shark, now 385 years old and getting slightly cranky, feuds with Lena Dunham on the set of the HBO series Girls and is cut from the pilot. The feud between the two continues to this day, and is rumored to have been the inspiration for Taylor Swifts 2015 hit Bad Blood (Remix), during which Kendrick Lamar raps:
I dont hate you but I hate to critique, overrate you
These beats of a sharks heart, use basslines to replace you
Read more: https://www.theguardian.com/environment/2016/aug/12/greenland-shark-among-oldest-creatures-humor