Operation leads to worldwide praise as last four boys and football coach are brought out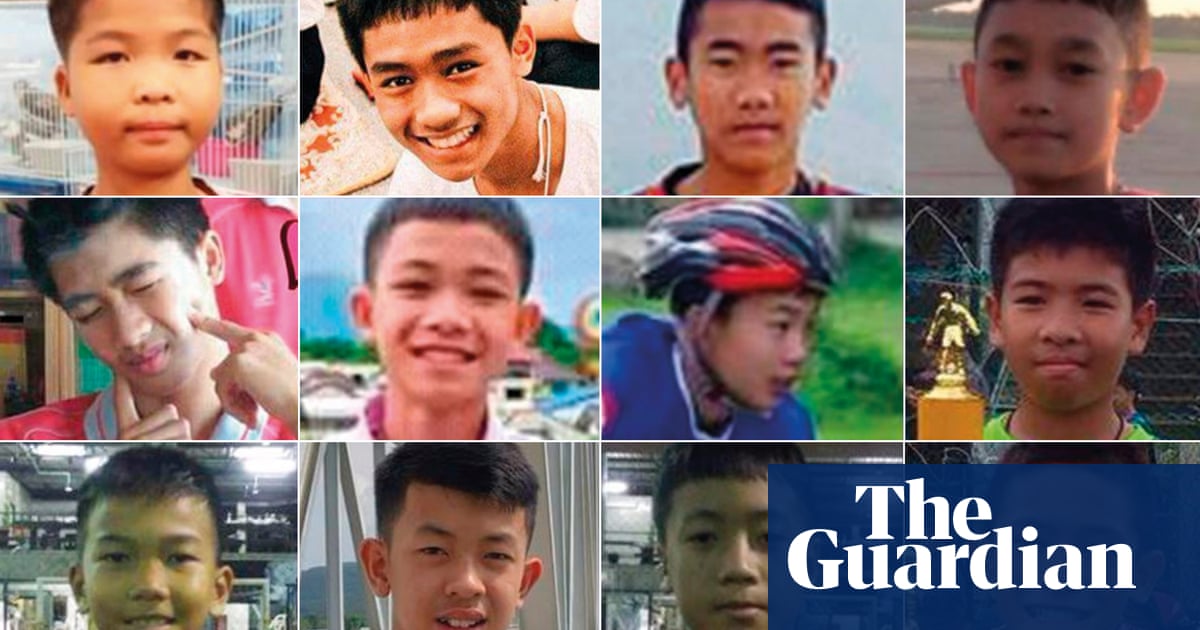 The last four boys and a football coach trapped inside a northern Thailand cave for more than 17 days have successfully been retrieved, sparking celebrations across Thailand and praise for the daring rescues from around the world.
Today Thai people, team Thailand, achieved mission impossible, said Narongsak Osatanakorn, the head of the joint command centre coordinating the operation to applause and cheers on Tuesday evening.
Before 4pm on Tuesday, the first of the remaining four boys in the cave emerged and was rushed to hospital in the nearest city of Chiang Rai. Confirmation of two more followed soon after.
About two hours later the Thai navy Seals, who have led the operation, announced the entire Wild Boars football team and their coach had been freed: The 12 Wild Boars and coach have emerged from the cave and they are safe, they posted on their official Facebook page. They added their war cry: Hooyah.
Three Seals and a doctor who had spent several days inside the chamber with the boys were still making their way out, the post said.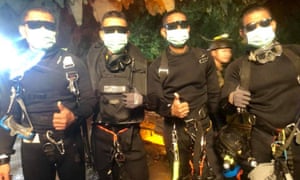 Read more: https://www.theguardian.com/news/2018/jul/10/thailand-cave-rescue-team-begin-operation-to-free-last-of-trapped-boys