Minnesota Vikings quarterback Teddy Bridgewater went down with an injury in practice, causing the team to cut short its session after 25 minutes.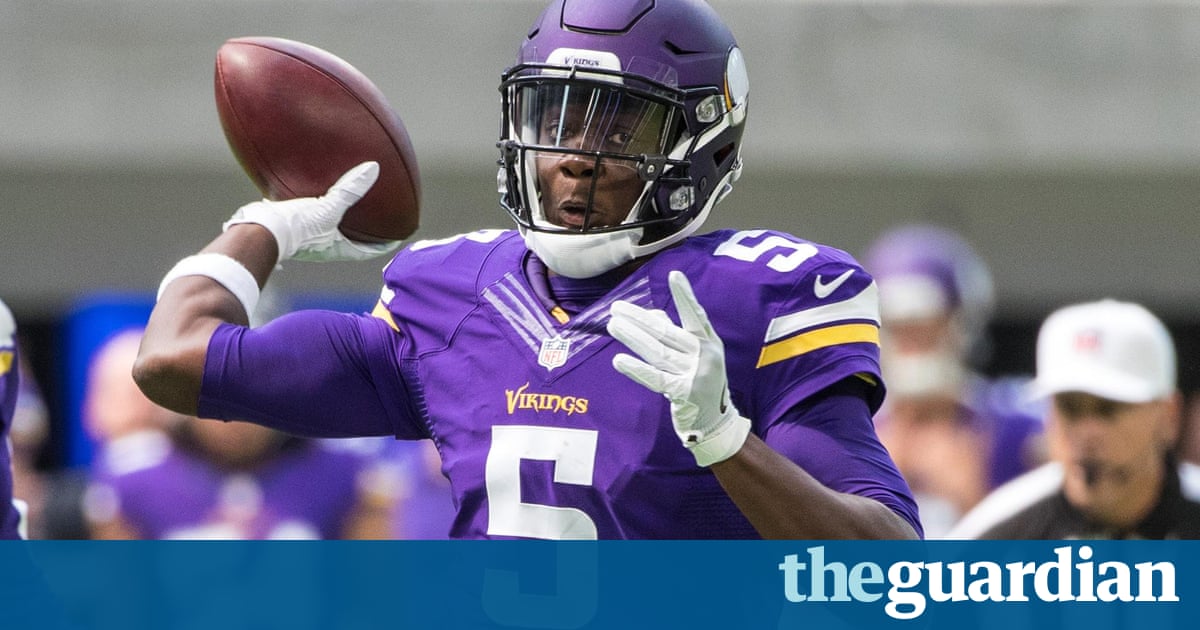 Minnesota Vikings quarterback Teddy Bridgewater went down with what the team later called a significant knee injury injury in practice on Tuesday, causing the team to cut short its session after 25 minutes.
Bridgewater dropped back to pass during a drill, planted his foot and immediately went down. He grabbed his left knee while concerned team-mates and athletic trainers huddled around him.
Coach Mike Zimmer eventually called off practice, and the rest of the team walked off the field while Bridgewater was being attended to. Moments later, an ambulance pulled into the teams Winter Park headquarters, and Bridgewater was taken away. Teddys such a great kid, Zimmer said. I love this kid. Our fans love this kid.
Players were visibly distraught as they exited the field, some hurling expletives into the air. A small group remained behind, huddled around him in prayer as team athletic trainers worked to immobilize his leg.
Zimmer said it was too early to tell whether Bridgewater would be able to return this season but the situation doesnt look good right now.
If Bridgewater is unable to return in a timely manner, there is little behind him on the depth chart. Shaun Hill is the primary backup, but hes 36 years old and has played only sparingly over the last five years.
Were not going to stick our heads in the sand, tuck our tail between our legs, Zimmer said later. Were not going to make excuses.
Bridgewater is entering his third season in the NFL and the Vikings were counting on him to take some major steps forward after a promising start to his career. He helped lead the Vikings to the NFC North championship last season as more of a game manager, but Zimmer and offensive coordinator Norv Turner have said that they expected him to be much more of a playmaker in 2016.
Bridgewater missed the second preseason game with a sore shoulder, but was very sharp on Sunday against San Diego. He went 12 for 16 for 161 yards and a touchdown in two quarters of work, leaving Vikings players and fans fully confident as the team starts to prepare for the season opener at Tennessee on 11 September.
The Vikings host the Los Angeles Rams in their final preseason game Thursday night, though Bridgewater and most of the starters were not expected to play.
Read more: https://www.theguardian.com/sport/2016/aug/30/teddy-bridgewater-injury-minnesota-vikings-nfl