The actor got into an argument about President-elect Donald Trump, slapped the driver on the head and was arrested for battery, according to reports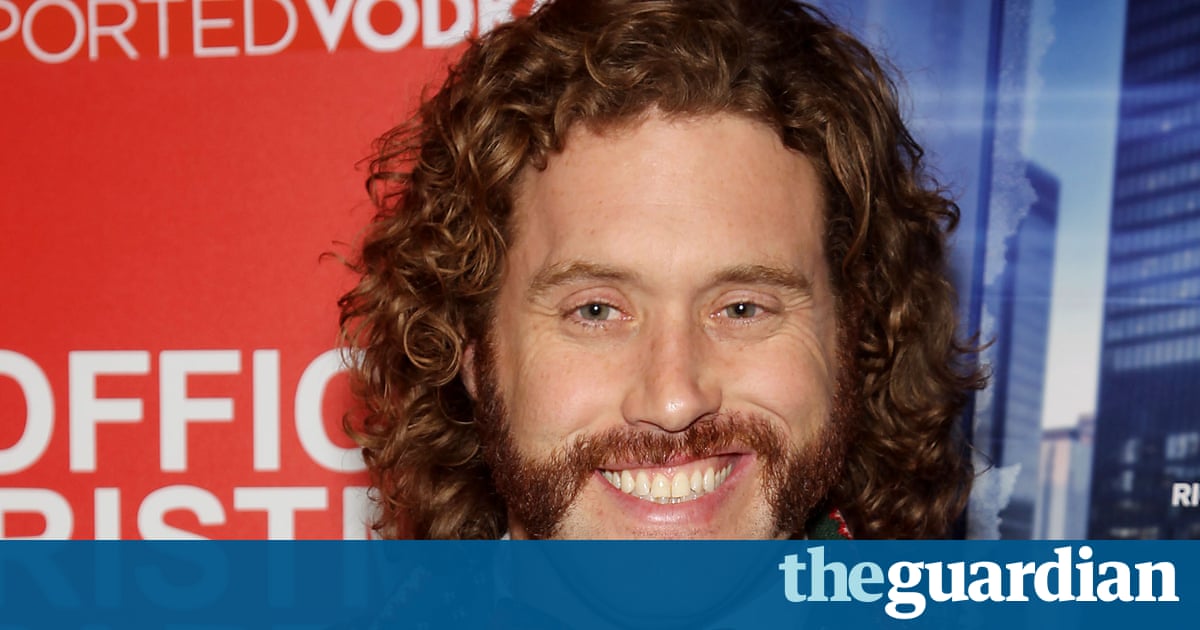 Silicon Valley comedian TJ Miller was arrested for battery on Friday, Los Angeles police said on Friday, for allegedly hitting an Uber driver over a political dispute.
A Los Angeles police spokesman, officer Aareon Jefferson, said that Miller was arrested about 1am at his home, after police received a call from the 6900 block of Camrose Drive in Hollywood Heights.
Jefferson said that Miller was arrested for battery and was later released under his own cognizance but could not confirm any details about what led to the arrest. On Thursday night Miller had attended a magazine party, after which Miller took an Uber ride home, according to the celebrity gossip site TMZ.
TMZ reported that the driver and Miller got into an argument about President-elect Donald Trump, and that Miller slapped the driver on the head. The driver then called police and requested a prior personal arrest, Jefferson said.
Contacted by BuzzFeed, Miller declined to comment. In November, he burned a Trump-brand tie on a late-night talk show, joking: Thats how shitty Donald Trumps ties are, theyre not even flammable.
Miller, 35, is best known from his role on the HBO comedy Silicon Valley, and his co-stars Kumail Nanjiani and Thomas Middleditch reported a tense argument with Trump supporters last month, a few days after the presidential election. According to Nanjiani and Middleditch, two men approached them at a bar and began berating the actors as cucks, eventually threatening a fight.
At this point, the bouncer runs over, grabs them, kicks them out, Nanjiani wrote on Twitter. The bartender is awesome and apologetic. Thomas and I are stunned. This happened at a bar in LA surrounded by [people]. I cant imagine what it must be like to be someone who looks like me in other parts.
A Pakistani American, Nanjiani has for months criticized Trump and the racist language of some of his supporters, who include former Ku Klux Klan leader David Duke.
We cant let hate/racism/bigotry/sexism be normalized, Nanjiani wrote. If something happens, be safe, but let it be known we wont stand for this.
The Southern Poverty Law Center, a left-leaning organization that monitors hate groups, counted 867 hate incidents in the 10 days following Trumps election, many of which include racist graffiti, vandalism and threats to mosques and immigrants. In an interview with CBS, Trump told supporters not to commit such acts: If it helps, I will say this, and I will say right to the cameras: stop it.
Read more: https://www.theguardian.com/us-news/2016/dec/09/silicon-valley-tj-miller-arrested-hitting-uber-driver-trump-fight