David Conn has spent years writing about corruption at Fifa. When he was granted an audience with its deposed president over lunch in Zurich, he found there was more to the man than the arch-villain of popular caricature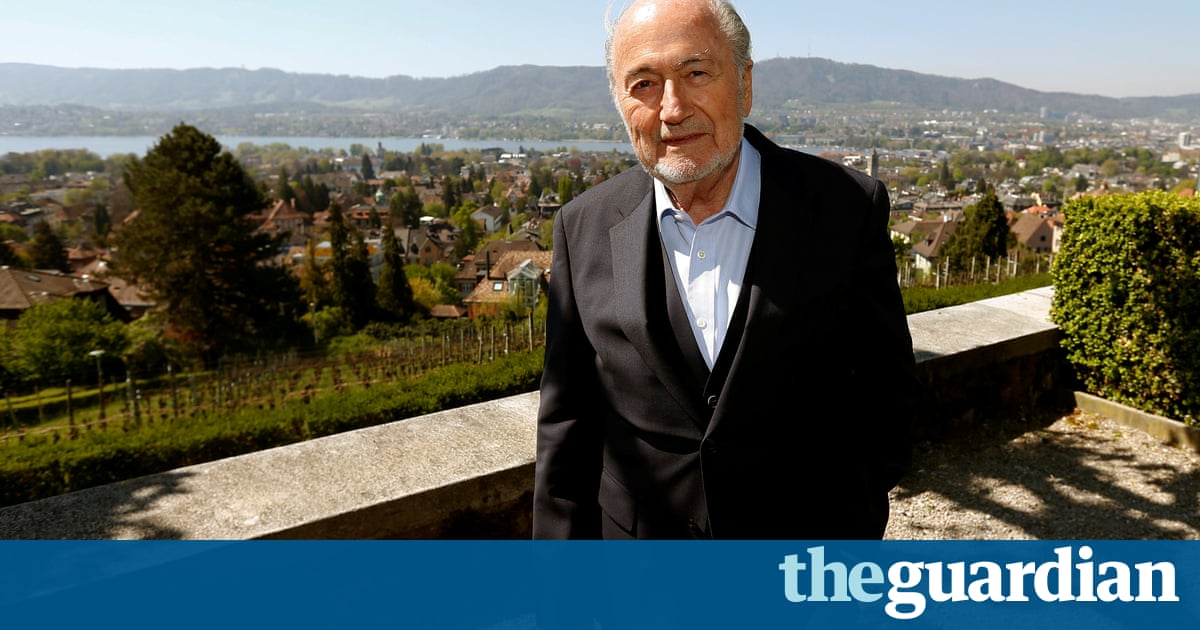 In any account of the extraordinary rise and fall into corruption of footballs world governing body, Fifa, since the landmark 1974 election of the Brazilian president Joo Havelange, Sepp Blatter has to be a central figure. His expulsion at the age of 79 by Fifas ethics committee, terminating his fifth stint as president, was as precipitous as a fall can be: from being courted by prime ministers and presidents, to a ban from any activities relating to football.
He is serving that ban still, for the 2m Swiss francs (1.35m) payment in 2011 to Michel Platini, the former president of European footballs governing body Uefa, which both men claimed was back pay for work at Fifa Platini had concluded nine years earlier.
When I was working on my book about Fifa and its serial corruption scandals, Blatter agreed to see me in Zurich in the summer of 2016, six months after he was banned from Fifa, whose inner workings and culture he had mastered over 40 years.
Looking at the course of his time at the organisation, I saw another dimension to Blatter and Fifa than the arch-villains of popular caricature. The photograph of him marooned in a blizzard of dollars thrown by the comedian Simon Brodkin could now be endlessly reproduced as the defining image of his tenure, but his record is more complex. He had arrived at the old Fifa in 1975, at the start of the watershed Havelange presidency, and become president 23 years later, when fistfuls of dollars were always going to rain on football. His first job had been to orchestrate Havelanges development programme, and, for all the scandals and criticisms, nobody can deny that there has been a major concrete legacy of global improvement.
Read more: https://www.theguardian.com/football/2017/jun/19/sepp-blatter-fifa-president-corruption-