Online commenters were ruthless in enjoying a moment when the Real Madrid star looked, well, less than perfect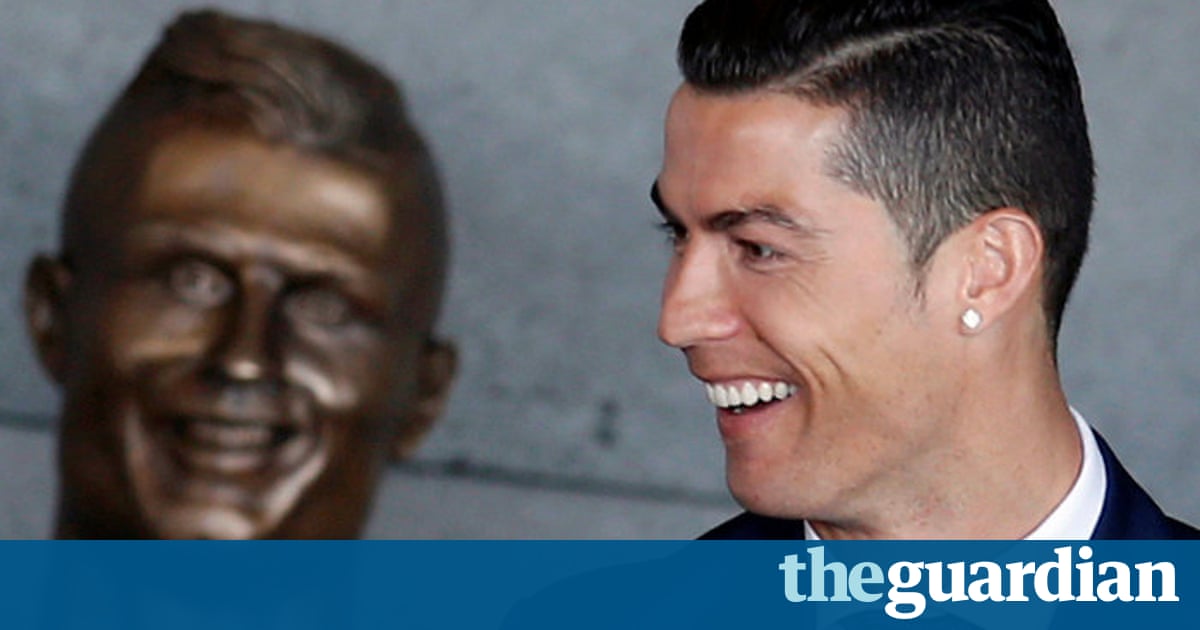 It was supposed to be an honour befitting of an example of excellence, the four-time footballer of the year who led Portugal to victory in last years European Championship.
Instead, the bronze bust commemorating Cristiano Ronaldos new namesake airport attracted widespread derision, being likened to Sloth from The Goonies or lauded as an Ecce Homo moment. Even former Irish footballer Niall Quinn was, perhaps rather unkindly, drawn into the debate.
This most recent honour was bestowed on Ronaldo by Portugals president and prime minister at a ceremony on Wednesday. It saw the international airport in Ronaldos homeland Madeira renamed Aeroporto Cristiano Ronaldo. The 32-year-old footballer already has a statue, a museum and a hotel named after him on the island.
Ronaldo tweeted that he was happy and honoured and proud to lend his name to the airport, complete with some illustrative thumbs-up, OK-sign and plane emojis. He also shared a clip of himself on his jet, celebrating his pilots reference over the intercom to Aeroporto Cristiano Ronaldo.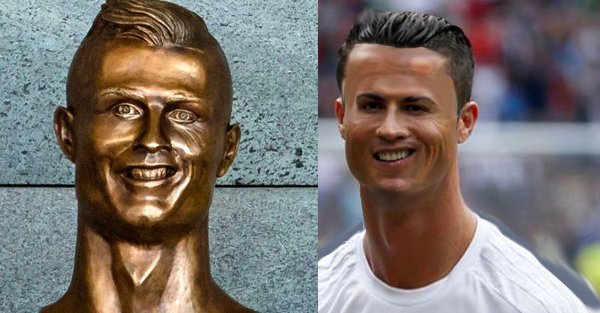 But Ronaldo has thus far been silent on the online reaction to the bust in his sort of, if you turn your head and squint a bit likeness unveiled at the terminals entrance. Many social media users have suggested it does not bear much resemblance to the Real Madrid striker, sharing their observations in their masses to the hashtag #RonaldoBust.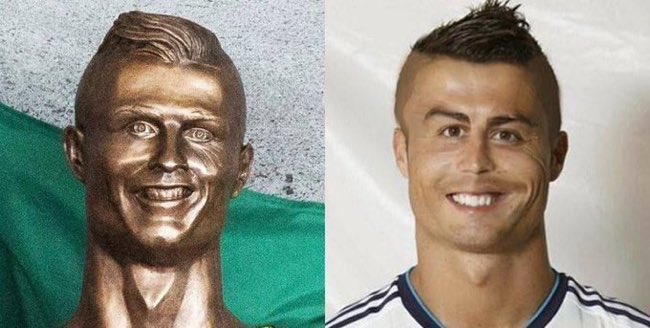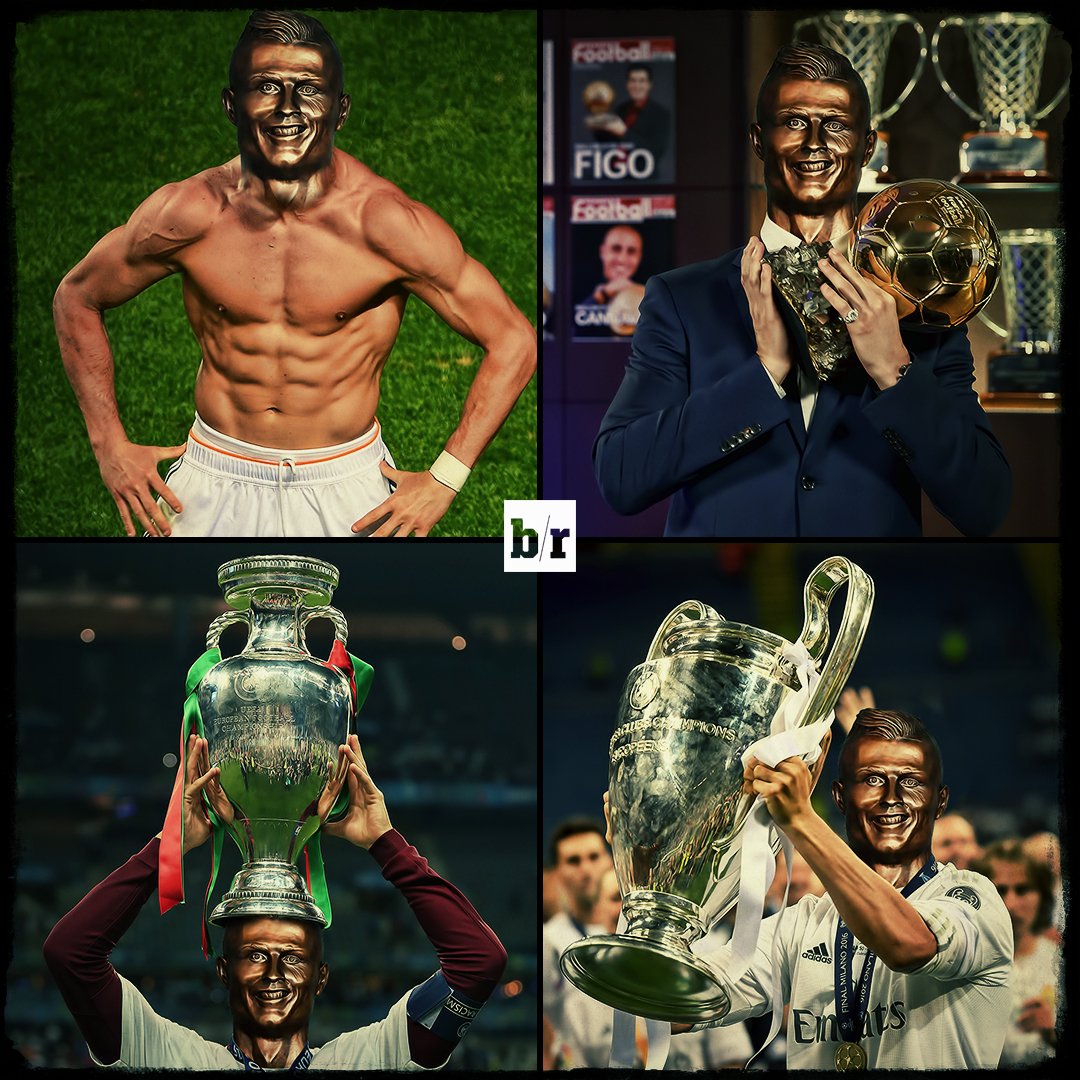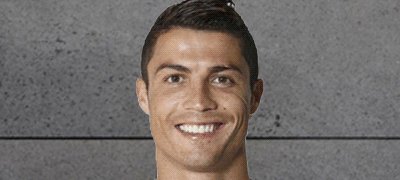 Others delighted in finding figures that the bust better resembled, including Sloth from The Goonies, Krytenfrom Red Dwarf, and the botched Ecce Homo restoration.
And even his retirement from football more than a decade ago could not save Quinn from repeated comparisons.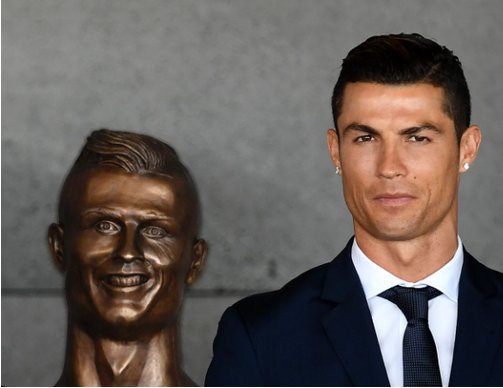 Some floated conspiracy theories based on Ronaldos football rivalries.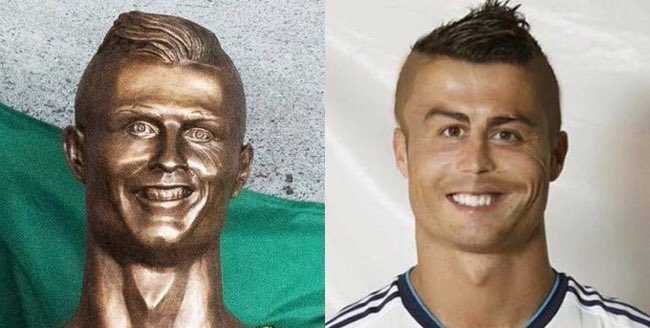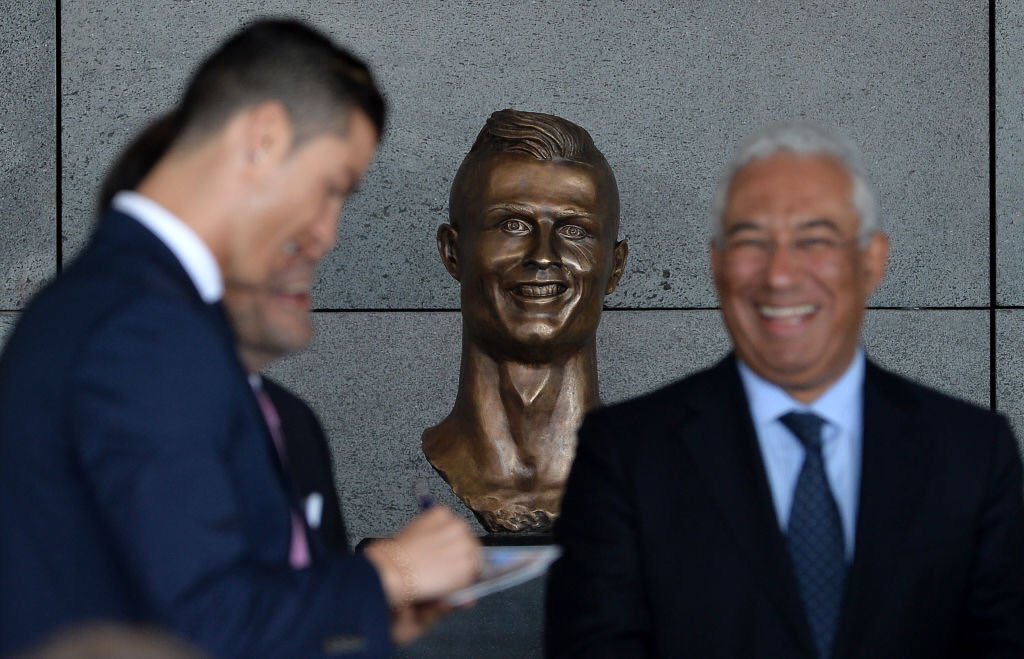 Others were just grateful for the fleeting moment of joy.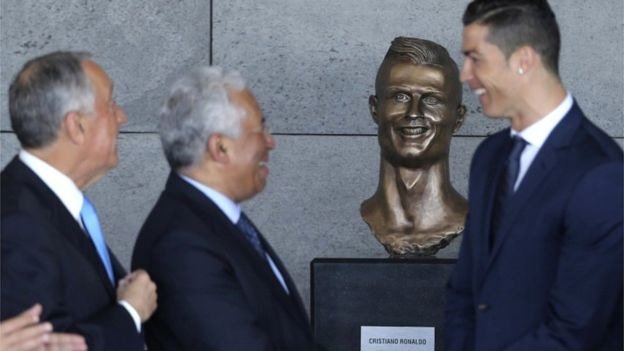 Read more: https://www.theguardian.com/football/2017/mar/30/cristiano-ronaldo-bust-social-media-madeira-statue-reaction