Senator Mark Warner speaks out as reports emerge that US presidents lawyers are seeking to discredit Robert Muellers Russia investigation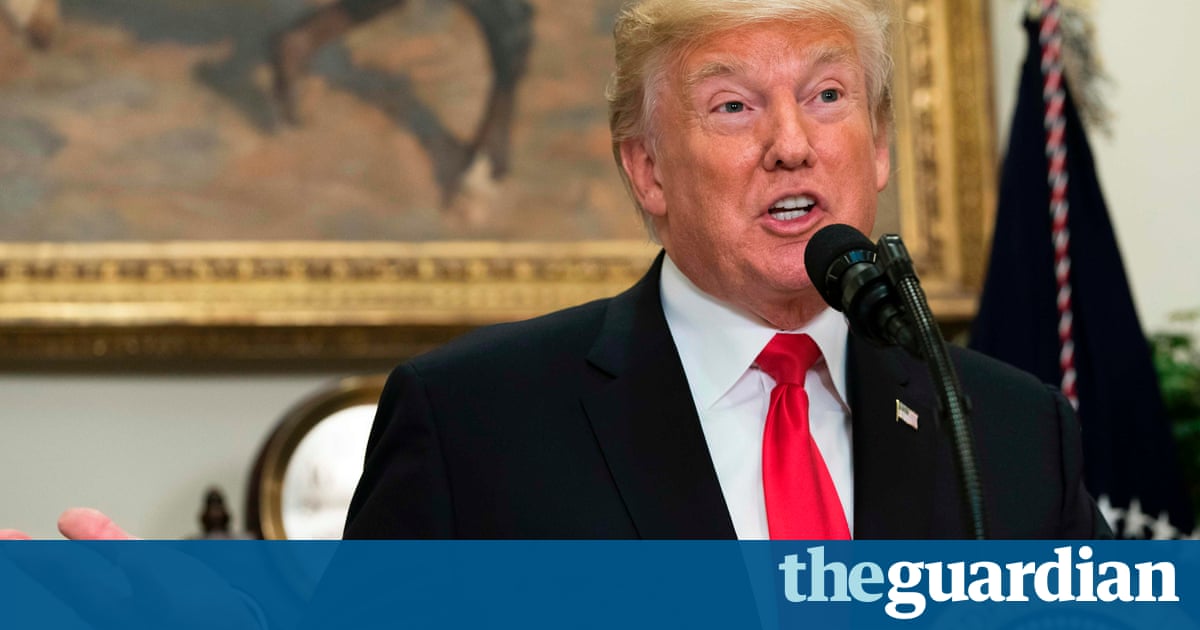 The highest-ranking Democrat on the US Senate intelligence committee has said it was extremely disturbing if Donald Trump was contemplating a pardon for aides that could be implicated in a probe on Russian meddling in last years election.
Senator Mark Warner was referring to a Washington Post article late Thursday saying that Trump was consulting with advisers about his power to pardon aides, family members and even himself in connection to the probe led by special counsel and former FBI director Robert Mueller.
Trumps lawyers were attempting to corral the probe and were compiling a list of Muellers alleged potential conflicts of interest in order to stymie his work, according to the Post, which quoted anonymous sources for the article.
In a statement, Warner said that Russias interference in the 2016 elections was an attack on our democracy. Both the Senate intelligence committee and special counsel Mueller are currently investigating whether any coordination occurred between Russia and individuals associated with the Trump campaign.
The possibility that the president is considering pardons at this early stage in these ongoing investigations is extremely disturbing, said Warner, the senior senator from Virginia and vice-chair of the intelligence committee.
Pardoning any individuals who may have been involved would be crossing a fundamental line.
The White House has yet to comment on the Post report.
In an interview with the New York Times on Wednesday, Trump warned Mueller that some of his family finances should be off-limits to his investigation.
Asked if Mueller looking at finances unrelated to Russia would be a red line, Trump responded: I would say yes.
A move by Trumps legal team to look for conflicts of interest among members of Muellers investigative team was also reported by both the New York Times and Associated Press on Thursday.
AP said two people with knowledge of the investigative process say efforts under way include exploring the political affiliations of Muellers investigators and their work history.
Attorney Jay Sekulow, a member of the presidents external legal team, told AP that the lawyers will consistently evaluate the issue of conflicts and raise them in the appropriate venue.
Mueller and congressional committees are investigating whether the presidents campaign colluded with Russia during the 2016 election. While Trump has assailed the inquiries as a partisan witch hunt, the investigations have increasingly drawn in his family and close advisers, including son Donald Trump Jr and son-in-law and White House senior adviser Jared Kushner.
As the investigations intensify, Trumps legal team is also undergoing a shake-up. New York-based attorney Marc Kasowitz, whose unconventional style has irked some White House aides, is seen as a diminishing presence in the operation, according to two people with people with knowledge of the matter.
Mark Corallo, who has been working as a spokesman for the legal team, is no longer part of the operation, according to those familiar with the situation. They insisted on anonymity because they were not authorised to discuss the matter publicly.
Read more: https://www.theguardian.com/us-news/2017/jul/21/donald-trumps-lawyers-investigating-special-counsel-robert-muellers-team