Kunduz fell to the Taliban, but in recent months coalition forces have won ground. Now, four months into Ramadan, fasting in 40C heat has taken its toll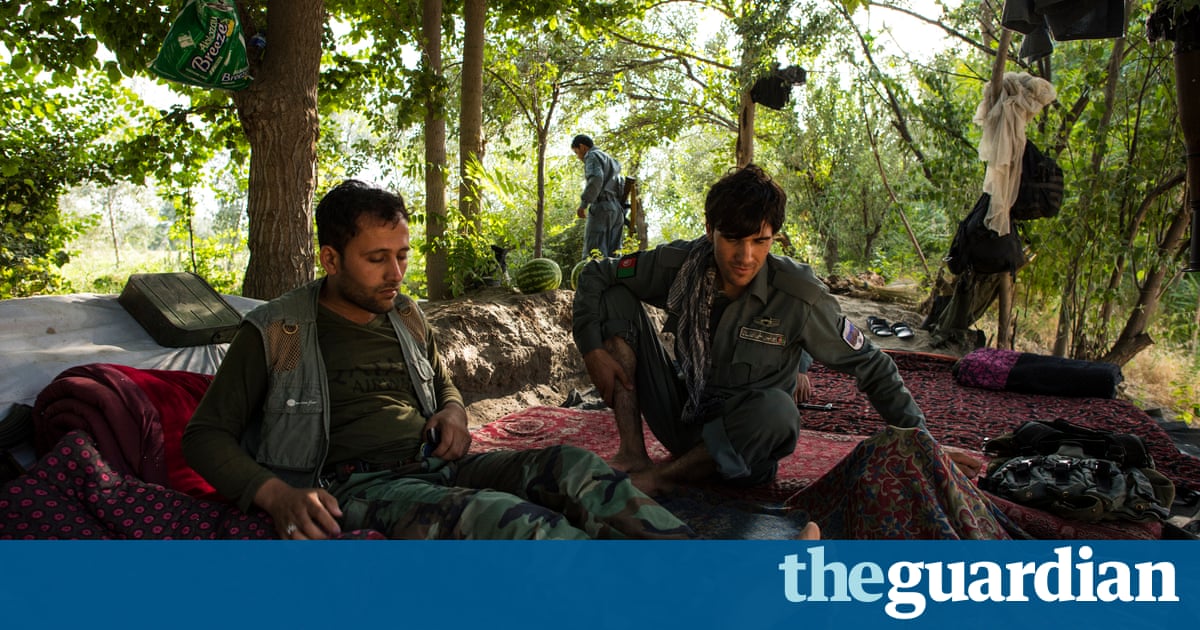 For most of his adult life Juma Khan, a husky Afghan policeman, enjoyed breaking the Ramadan fast with his family after returning home from duty.
The evening Ramadan dinner, called iftar, is a moment shared not just by families, but by the entire country: at sunset, people gather over meals, always made with extra care, no matter how poor the family.
But, for the past two years, Juma Khan has not been able to enjoyed his mothers and wifes home-cooked iftar. Instead, his family is cooking for the Taliban.
When Taliban militants seized large swaths of Kunduz province, in Afghanistans north-east, they took Khans village in Gul Tepa, about 10 miles from Kunduz city. As in other areas under their control, the Taliban tax the civilian population and demand food.
Khan can still call his family by phone, but as a known policeman, he cannot go home. He is now stationed at the village of Otmanzay just a few miles from his home. The separation especially during Ramadan is painful.
I miss my family, but what can I do? Khan says with a shrug.
Kunduz fell to the Taliban twice in 13 months, in 2015 and 2016, but in recent months, US and Afghan forces have won ground, and even killed the Talibans shadow governor, Mullah Salam, in February.
Heavily supported by American special forces and airstrikes, government troops began Ramadan by stepping up attacks, clawing back territory around Kunduz, just short of Juma Khans village.
The frontline now runs through Otmanzay, a sleepy hamlet about five miles north-west of Kunduz.
Nearly four weeks into Ramadan, fasting in 40C heat and dust has taken the fight out of the young policemen camped out in a shady grove along a calm river.
Except from young boys herding sheep in the fields and the occasional truck lugging melons to the market, the area is deserted. The only attempt at constructing a base is three wooden beams bridging the narrow river.
In the late afternoon, some of the policemen strip down to shorts and wash off in the river, in preparation for prayer and iftar. War is said to be 90% boredom. That remains true here, but it is coupled with hunger and thirst. Even smoking is banned during Ramadan.
Lounging iin the shade, the men who dont doze off take turns at complaining.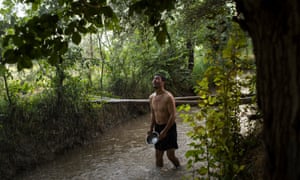 Read more: https://www.theguardian.com/world/2017/jun/22/ramadan-frontline-afghanistan-kunduz