Case will be heard in the Hague court after mobile-game developer failed to respond to requests to remove Pokmon from protected areas in Kijkduin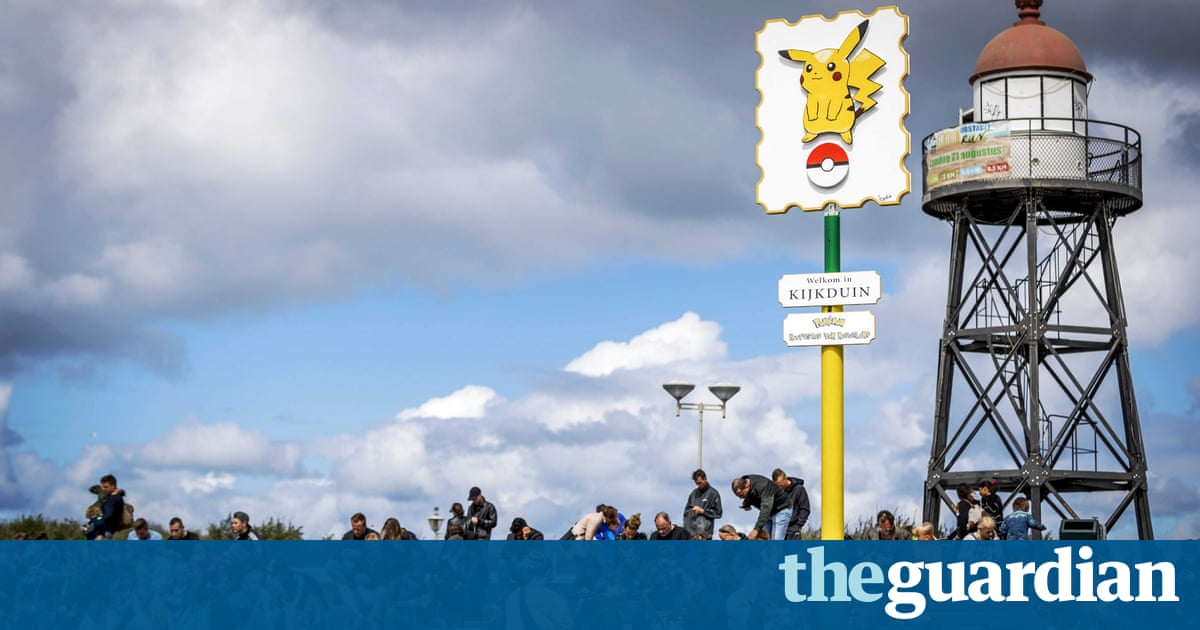 Authorities in the Netherlands are taking Niantic Labs, developers of the smash hit mobile game Pokmon Go, to court after it failed to stop hordes of players flocking to protected beaches.
Since the game was launched in the Netherlands, thousands of Pokmon hunters have crowded the vast, windswept beaches of Kijkduin, south of the Hague, where hundreds of the games most popular monsters spawn daily.
The volume of players roaming the beaches in the so-called Pokmon capital of the Netherlands have prompted concern over the potential damage being done to the protected dunes surrounding the area.
The authorities now want to ban these small virtual animals in protected areas and in the streets from 11:00 pm to 7:00 am, the municipality said in a statement.
The Hague authorities said they had been trying to contact Niantic since mid-August but without success. We had no other choice but to go to court, they said.
The case will be heard before a court in the Hague on 11 October.
Kijkduin will remain an attractive place for Pokmon hunters, but there will be less trouble for the residents and the damage to protected areas will be limited, the municipality said.
The Pokmon Company, which licenses the franchise, said in August that Niantic was collating all the requests to withdraw the game from certain areas, or to add new pokestops where gamers can collect virtual goods.
The most recent update led to the Hiroshima and Berlin Holocaust memorials disappearing as landmarks within the game. In Poland, the former concentration camp at Auschwitz-Birkenau has also asked to be withdrawn from the game. Players were also banned from entering the Cambodian genocide museum in August and warned not to venture into the Fukushima disaster zone in Japan in July.
The game has also been banned in Iran, has seen hundreds fined for playing the game while driving in Taiwan and seen Pentagon staff told to play outside, not inside the US military command centre.
Read more: https://www.theguardian.com/technology/2016/sep/29/niantic-labs-dutch-pokemon-go