The Browns are winless no more. Cleveland avoided that fate on Saturday by beating the San Diego Chargers 20-17 for their first victory in more than a year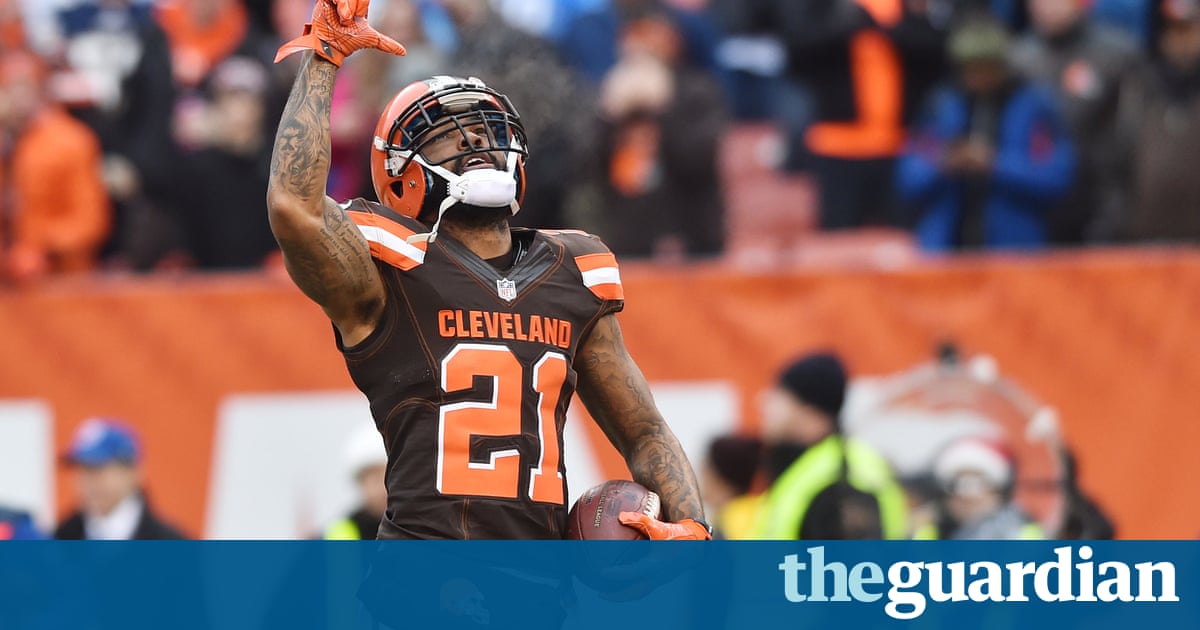 The Browns are winless no more. Cleveland avoided that fate on Saturday by beating the San Diego Chargers 20-17 for their first victory in more than a year. San Diegos Josh Lambo missed a 45-yard field goal as time expired, giving the Browns (1-14) their first win in 377 days.
When the kick sailed right, Clevelands small crowd erupted in celebration and Browns players poured off their sideline as if they had just won the Super Bowl. The Browns avoided becoming the second team to go 0-15, and no longer have to worry about joining the 2008 Detroit Lions as the only teams to lose all 16 games.
Cleveland built 10-point lead in the third quarter and hung on defensive tackle Jamie Meder blocked a potential tying field goal with 3:49 left to give coach Hue Jackson his first win with the Browns.
The win also snapped Clevelands 17-game losing streak dating to last season. The Chargers (5-10) lost their fourth straight and one that could sting for a while.
— Aaron Rodgers threw for 347 yards and four touchdowns, Jordy Nelson shredded Minnesotas secondary for 154 yards and two scores, and the resurgent Green Bay Packers beat the Vikings 38-25.
The Packers fifth straight win set up a winner-take-all showdown next week with Detroit for the NFC North title, while extinguishing the Vikings faint postseason hopes.
Green Bay (9-6) built a 28-13 lead at halftime, with Rodgers accounting for all four scores in the half. He finished 28 of 38, and shrugged off his right calf injury after scrambling for a six-yard touchdown late in the second quarter and making a rare Lambeau Leap.
Rodgers and Nelson connected for scores from 21 and 2 yards in the first half. The veteran receiver found seams in Minnesotas defense, despite the return of safety Harrison Smith from an ankle injury.
Playing again without running back Adrian Peterson, the Vikings (7-8) had success through the air after Sam Bradford threw for 382 yards and three touchdowns, including a 71-yard touchdown pass to Adam Thielen in the second quarter.
Thielen had a career-high 202 yards and two scores. But the Vikings made too many other mistakes to catch up to the Packers.
— Blake Bortles best game of the season helped the Jacksonville Jaguars beat the Tennessee Titans 38-17 and end a nine-game losing streak.
Bortles threw for 325 yards and a touchdown, and was on the receiving end of a 20-yard trick play that sealed the win with 5:25 remaining. Rookie Jalen Ramsey returned an interception 30 yards on the ensuring play to set off a raucous and long-awaited celebration in Jacksonville.
Bortles and the Jaguars (3-12) played inspired football from the opening kick and won for the first time this season at EverBank Field. Their last victory at home came Dec. 13, 2015, against Indianapolis.
Maybe they rallied around interim coach Doug Marrone. Maybe they played for ultra-popular ex-coach Gus Bradley, who was fired six days earlier. Maybe they just wanted to avenge an embarrassing loss to the Titans (8-7) on national television in late October.
Either way, it caused a lot of head-scratching and thoughts of Where has then been all year?
It was a debacle for the Titans, who had won three in a row. Tennessee needed a victory to set up an AFC South title game next week against Houston. Now, coach Mike Mularkeys team needs the Texans to lose at home to Cincinnati later Saturday to stay in the division race.
It might not even matter because Titans quarterback Marcus Mariota is done for the season.
Mariota left late in the third quarter with an air cast on his right lege. Rookie Sheldon Day sacked Mariota as he scrambled on a first-down throw, grabbing him around the ankles. Mariota stayed on the ground and signaled to the sideline. He pounded the ground several times as trainers rushed to his side. It was later confirmed he had fractured his fibula.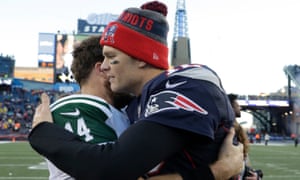 Read more: https://www.theguardian.com/sport/2016/dec/24/nfl-round-up-browns-win-for-first-time-in-a-year-titans-lose-mariota-for-season