Israelis to vote in closely fought poll, with PM hoping to extend 10-year rule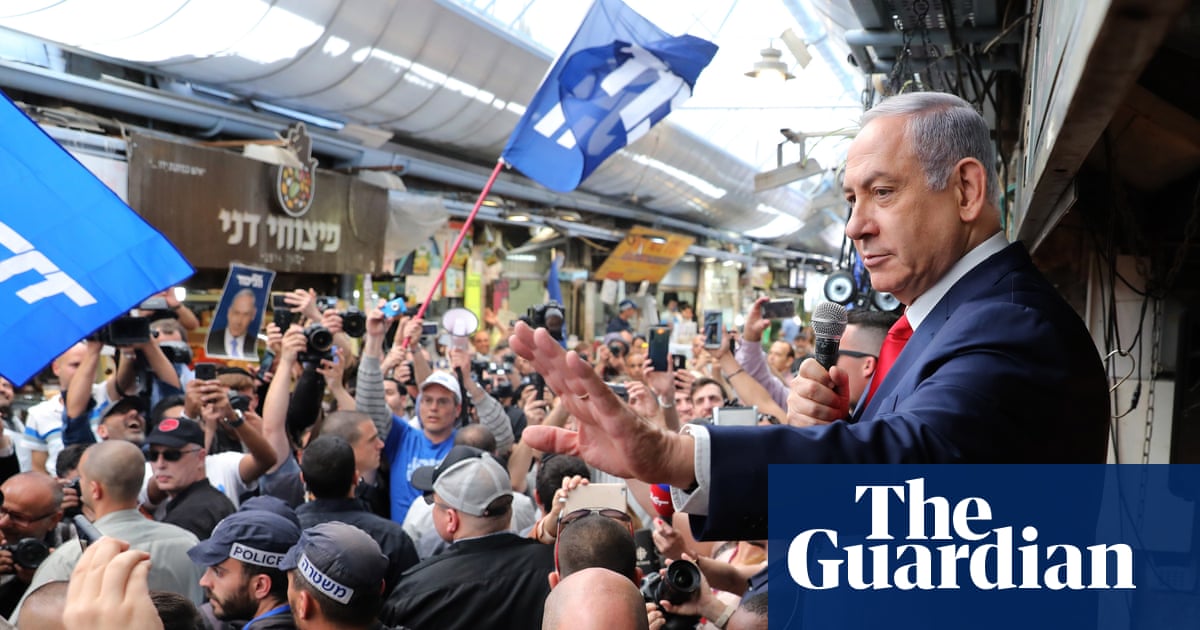 Benjamin Netanyahu has warned Israeli voters his rightwing party, Likud, is in danger of losing its decade-long run in power, in a last-ditch effort to get supporters out to vote on the eve of elections on Tuesday.
Speaking at west Jerusalems historic Mehane Yehuda market, the Israeli prime minister, who this weekend said he would annex Jewish settlements in the occupied Palestinian territories if he won, complained of complacency among supporters.
Some of our people say everything is fine, its in your pocket, but its not, he said. Do you want a rightwing Likud government? Then it is imperative to go and vote Likud.
Bibi, Bibi! people shouted, squeezed into the narrow street filled with stalls selling dried fruit, herbs and tea, where he was speaking. Posters of Netanyahus face had been strung along the market.
Netanyahu has used similar tactics before, infamously in 2015, when he warned in an incendiary post on election day that a high turnout from Arab voters would threaten his partys grip. The rightwing government is in danger. Arab voters are heading to the polling stations in droves, he said in comments largely condemned as being racist.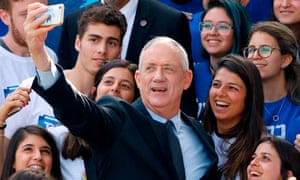 Read more: https://www.theguardian.com/world/2019/apr/08/netanyahu-rallies-right-wing-in-jerusalem-ahead-of-election