Michael Karkoc is sought by Polish authorities over the massacre of 44 civilians in 1944, but his son Andriy tells the Guardian his father is entirely innocent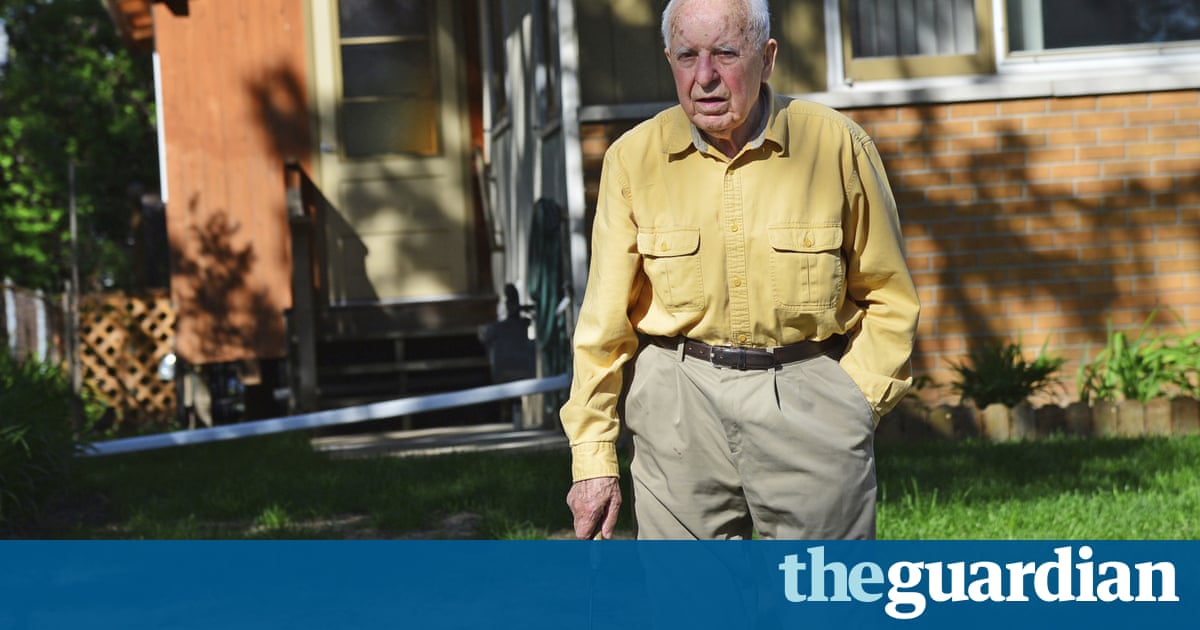 As the history of Nazi hunting approaches its inevitable end, it could seem anticlimactic that one of its final chapters concerns a 98-year-old resident of an assisted living facility in a quiet, tree-lined section of north-east Minneapolis.
In March, a Polish judge issued an arrest warrant for Michael Karkoc, for his alleged role as a top commander of a Nazi-affiliated Ukrainian nationalist unit that massacred 44 civilians, including women and children, in the Polish village of Chaniw in 1944.
Last week, the Polish embassy forwarded that request to the US state department, where it will be reviewed before being sent to the justice department. From there, if approved, it would go to the US attorneys office in Minnesota, where a hearing would be set in front of a magistrate judge. Age and health are not factors considered in extradition requests, and the task of Polish prosecutors will be a narrow one: to establish probable cause that Karkoc committed the crimes.
The request could be a decisive development in a saga that has made headlines since it first came to light four years ago, when the Associated Press published an expos of the unit that killed the villagers in a reprisal attack.
German prosecutors investigated Karkoc, but dropped the case in 2015 after determining he was unfit to stand trial. This makes the Polish extradition request the first and perhaps only official legal action against Karkoc, who emigrated to the United States in 1949 and is a naturalized US citizen.
Perhaps surprisingly, the Polish move comes as something of a relief to his most vigorous defender, his son Andriy, a retired mortgage banker. Karkoc Jr, who has in the past spelled his name Karkos for professional reasons, is eager to see the case tried in court, and not just in the media.
If the Polish government is stupid enough or shameless enough to continue this charade, at least at such time we will be presented, hopefully, with whatever it is they claim they have in the form of evidence, Andriy Karkoc told the Guardian.
Karkoc brought a folder full of press clippings with him to his interview with the Guardian, most of them heavily underlined, with notes written in the margins. When he read the more dramatic passages about his father, his voice dripped with sarcasm.
He said he would not let any journalist speak directly with his father. Michael Karkocs only comment on the allegations on the record has been his brief remark to the AP: I dont think I can explain.
However, Andriy Karkoc quoted his father asking: How can such a thing happen in America? I fought the Germans, the Nazis tried to kill me and my family and now theyre calling me a Nazi?
The horror inflicted on my father is immeasurable and incalculable, said Andriy Karkoc. The physical, emotional and spiritual toll was/is devastating and debilitating, he said in a text. The only way anyone will hear from my father is directly from me.
Andriy Karkoc said the accusations were part of a Russian-led smear campaign against Ukrainian nationalists, and asked whether the APs sources are credible and will pass legal muster.

So was Michael Karkoc the patriot, father, and freedom fighter his son describes, or a Ukrainian nationalist who helped kill innocent civilians on behalf of his Nazi benefactors, as his accusers have alleged?
Freedom fighter or Nazi enforcer?
Karkocs military history was omitted from the forms that he or, his son says, the US army major assisting him filled out when he came to the United States in 49. But he did not try to hide it later in life.
Much of what is known of Karkocs war record comes from his own memoir, From Voronezh to the Legion of Self Defense, which he self-published in 1995 in Ukrainian. He donated copies to the Library of Congress and to the University of Minnesota, and also published it in Ukraine in 2002. The cover lists his full name and his nom de guerre, Wolf.
Michael Karkoc was born on 6 March 1919 in Horodok, now in north-west Ukraine but part of Poland until the outbreak of war in 1939. Horodok and its surrounding areas were seized and occupied by the Soviet Union as part of the Molotov-Ribbentrop pact of August 1939.
According to his memoir, in 1939, Karkoc fled to escape a Soviet arrest warrant after refusing to join the local police, and settled in German-occupied Poland and the town of Hrubieszw.
In 1941, he was conscripted into the German army and participated in the invasion of the Soviet Union, but he deserted a year later after seeing the mistreatment of Red Army prisoners of war, a moment he recounts in his book.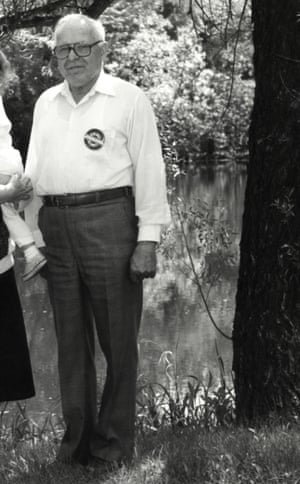 Read more: https://www.theguardian.com/us-news/2017/jul/13/minnesota-michael-karkoc-poland-nazis-ukraine