Ousted for misleading White House about discussions with Russian ambassador, ex-national security adviser may have offered to testify before FBI and Congress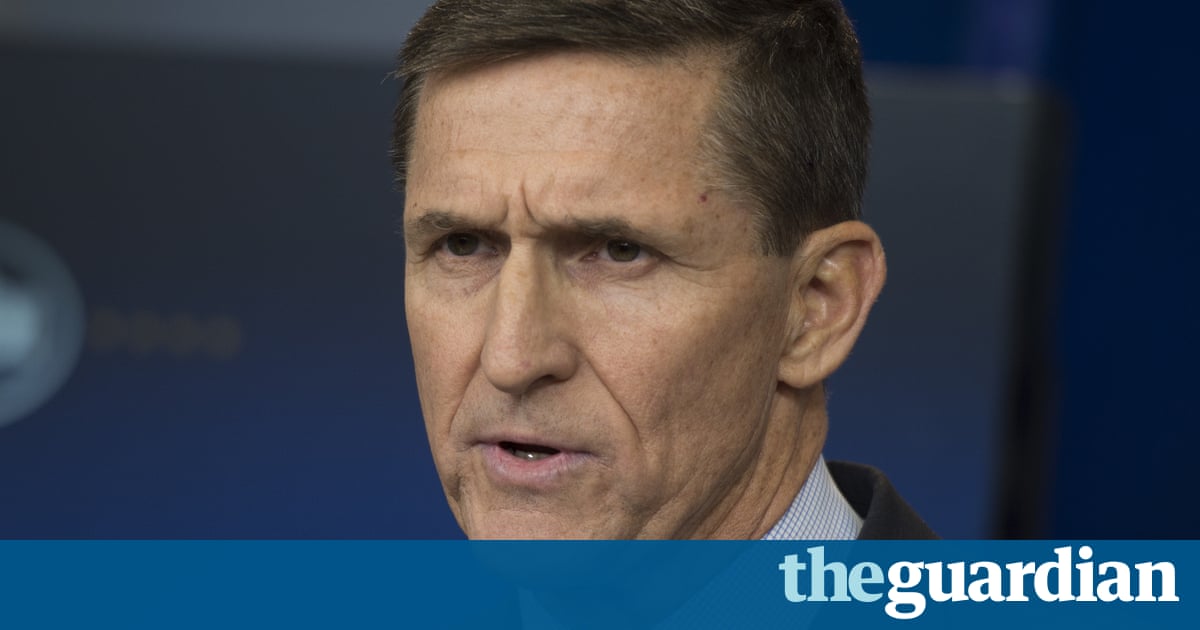 Donald Trumps former national security adviser, Michael Flynn, has all but confirmed that he offered to testify before the FBI and congressional committees about potential links between the Trump campaign and Russia in exchange for immunity.
Flynn, who was ousted from his post in February for misleading the White House about discussions he held with the Russian ambassador to the US, released a statement on Thursday through his lawyer declaring that he had a story to tell but was first seeking assurances against unfair prosecution.
The Wall Street Journal first reported on Flynns offer to cut a deal with the FBI and Senate and House intelligence committees.
General Flynn certainly has a story to tell, and he very much wants to tell it, should the circumstances permit, Flynns counsel, Robert Kelner, wrote in the statement.
Kelner declined to comment on the details of Flynns conversations with the federal and congressional officials who are conducting separate inquiries into Russian interference in the US election. But he noted Flynn was the target of unsubstantiated public demands by Members of Congress and other political critics that he be criminally investigated.
No reasonable person, who has the benefit of advice from counsel, would submit to questioning in such a highly politicized, witch hunt environment without assurances against unfair prosecution.
But contrary to the assertion by Flynns lawyers that discussions with the relevant committees were already underway, top aides on the House intelligence committee disputed the claim.
Jack Langer, a spokesman for the House intelligence committee chairman Devin Nunes, said no such offer had been made by Flynn in exchange for immunity. A Democratic committee aide also said members of his party had not been presented with an offer from Flynn.
A spokeswoman for the Department of Justice declined to comment.
Flynn was forced to resign from the Trump administration earlier this year after it was revealed he lied to Mike Pence about the nature of his conversations with Sergei Kislyak, the Russian ambassador to the US. Flynn spoke with the ambassador on multiple occasions during the transition process. One of those discussions pertained to US sanctions against Russia and occurred on 29 December the same day Barack Obama levied more sanctions against Russian officials as an act of retribution toward its government for meddling in the election.
Flynn was also paid nearly $68,000 in fees and expenses by Russian-linked companies in 2015, the majority of which came from the Russian government-backed television network RT.
Immunity is typically sought to avoid penalty for breaking the law. Flynn agreed with the characterization while discussing the partial immunity granted to an aide to Hillary Clinton amid the federal governments investigation of the former secretary of states use of a private email server at the state department.
Speaking to NBCs Meet the Press in September, two months before the election, Flynn stated: When you are given immunity, that means you have probably committed a crime.
Read more: https://www.theguardian.com/us-news/2017/mar/30/michael-flynn-trump-russia-investigation-testify-immunity