Manchester Uniteds new manager, Jos Mourinho, does not expect his side to make a flying start to the Premier League season after a disjointed build-up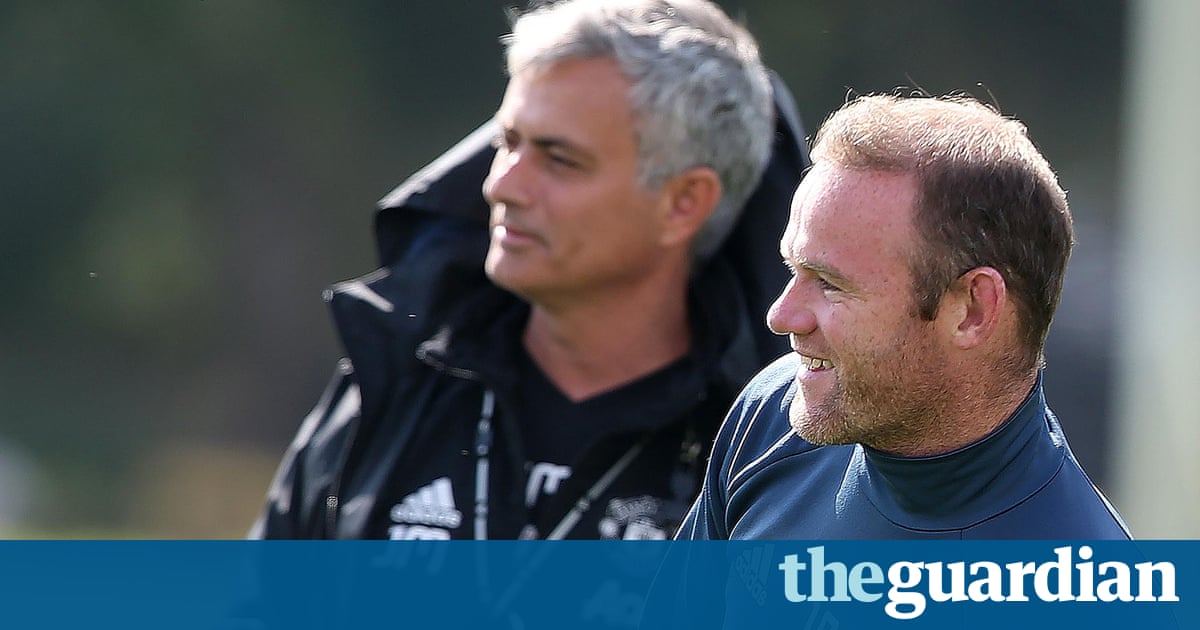 Jos Mourinho has warned that Manchester United may not start the season like a train as the manager believes the squad may be undercooked due to a difficult pre-season.
When in charge of Chelsea the first time a strong beginning to each of his two title-winning campaigns, 2004-05 and 2005-06, caused Mourinhos predecessor at United, Sir Alex Ferguson, to recalibrate his sides own preparations. In the first season Chelsea lost only once in all competitions before early December. The following year Mourinhos team did not lose a game until early November.
However, Mourinho believes this is a new era of football. Its more difficult, especially because pre-seasons are shorter and pre-seasons are less football and more other areas, the 53-year-old said yesterdayon Friday.
Uniteds first competitive game under Mourinho is Sundays trip to Bournemouth. I want to go into the Premier League, day one, with 33 training sessions and half of these players are not here because the players I started with are the players that are going on loan, other players are going to the under-21 team and the under-18 team.
Instead of 33 training sessions, which would be the normal situation 10, 15 years ago, I have guys who are going into Premier League day one with eight training sessions.
You cannot start as a train. You can start good and in condition to win the match. Its a very difficult match for us but we are in condition to win it but not at the highest intensity. Its not possible.
Mourinho warned that United would not always play cavalier football this season but would adhere to his view of the clubs tradition. I [see] Man United as a winning team, not as always an attacking team. I played sometimes against Man United and Man United was a defensive team. I play Real Madrid-Manchester United at Madrid [in February 2013] and they crossed the midfield line twice and Wayne Rooney played outside-left to defend my right-back.
I saw them always as a winning team with an attacking philosophy, but a winning team and the winning team needs to score more goals than they concede.
Mourinho has overseen arguably Uniteds best ever transfer window, recruiting Paul Pogba, who is suspended on Sunday because of yellow cards picked up in Italy, Zlatan Ibrahimovic, Henrikh Mkhitaryan, and Eric Bailly.
This contrasts with the summers under David Moyes and Louis van Gaal. In Moyes sole July-August window he bought only Marouane Fellaini whereas the past two under Van Gaal featured erratic signings he seemed to instantly lose faith in. Asked the difference between him and them, Mourinho hinted each was indecisive. Some managers, they have doubts. I dont know the word but they find it difficult to decide, they are almost decided and then come with another idea. Then the clubs feel that you are not so sure about it.
When I arrived I was ready to be objective. This is what I would like to have, decide the numbers for each position. So if you cannot get this one, then you have the second, third or fourth. Every time I was making a written report to the board, I think the board could feel consistency in my analysis.
Read more: https://www.theguardian.com/football/2016/aug/12/jose-mourinho-manchester-united-premier-league-season-start