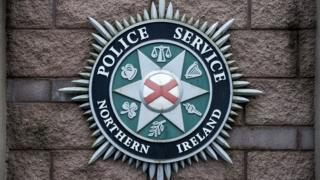 A man has been charged after part of a shop worker's ear was bitten off in an attempted robbery in north Belfast.
The attack happened at an Antrim Road off-licence at 19:40 GMT on Saturday.
A police officer said the "would-be robber" grabbed a female worker, put her in a "headlock" and demanded cash before two male workers intervened.
"During the ensuing altercation… the would-be robber bit off part of the earlobe of one of the male employees," added the officer.
He was then restrained by a customer until police arrived.
A 21-year-old man has been charged with grievous bodily harm with intent, attempted robbery, criminal damage and possessing an offensive weapon.
Police said he is expected to appear at Belfast Magistrates' Court on Monday morning.
Read more: https://www.bbc.co.uk/news/uk-northern-ireland-47765906