Affidavit says he removed her clothes, preparing to sexually assault her, then hit her twice in the head with a crowbar because she begged to be taken home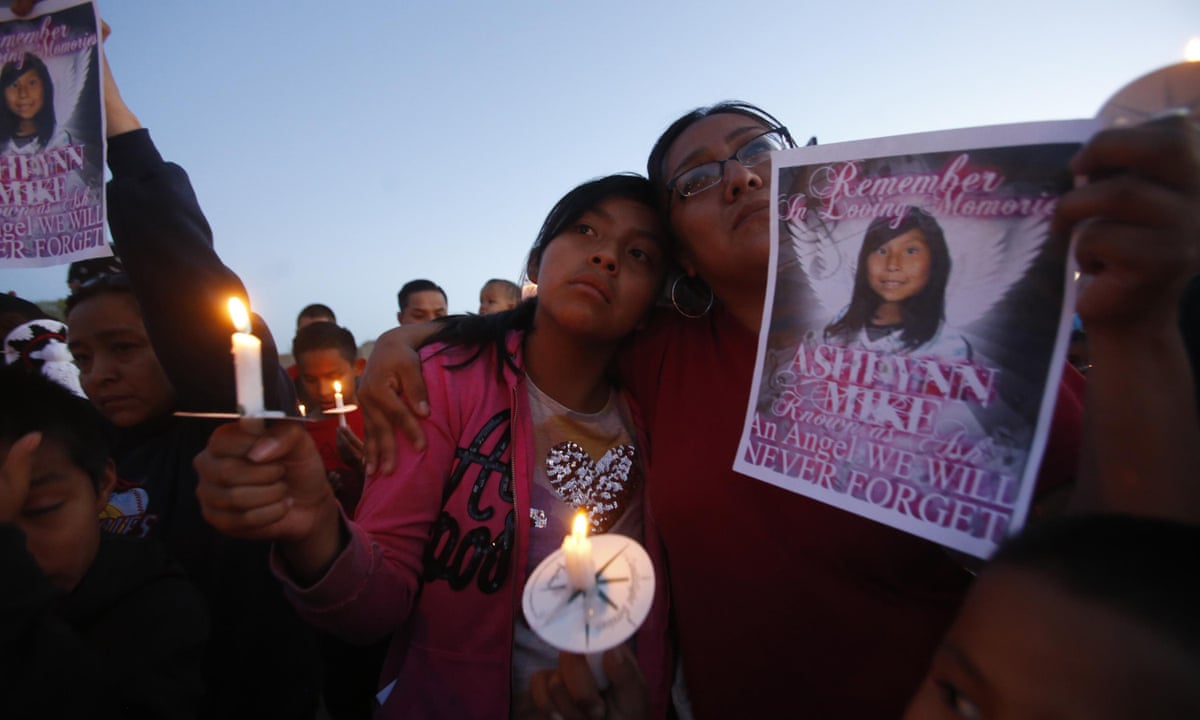 A man who allegedly lured an 11-year-old girl and her brother, nine, into his van, attempted to sexually assault her, and left her to die in the New Mexico desert has appeared in court on Wednesday charged with her kidnapping and murder.
Tom Begaye, a 27-year-old Navajo man from Waterflow, New Mexico, is accused of luring Ashlynne Mike into his van with promises of watching the movie Zootopia.
The siblings were abducted after being dropped off at a bus stop after school, about a quarter-mile from their home Monday afternoon. The brother and another boy their cousin said no to the movie offer, but Ashlynne was lured into the van.
The girls brother who, according to a federal affidavit released on Wednesday, also jumped into the van hoping to protect her, was later discovered walking down a desert highway where he had been left by the kidnapper. His sisters body wasnt found until the next day, her head bloodied and bashed with a crowbar.
According to the affidavit, Begaye told investigators he removed the girls clothing, preparing to sexually assault her, and that he hit her twice in the head with a crowbar because she was crying and begging to be taken home.
He also said that the girl was still moving when he left her for dead in the desert. US magistrate judge B Paul Briones told Begaye he could face life in prison if convicted of the murder charge. As he was taken away in an SUV after the hearing, people outside the courthouse yelled bastard and go to hell.
Rickie Nez, a cousin of the victim who was in court to see her alleged killer arraigned on Wednesday morning, told the Guardian: Its horrible. We are a peaceful people; we care about one another. But now [one of] our own people has allegedly committed this thing, and its horrible. [Now] we have to start going to our schools and teach children to stop speaking to strangers.
The case has raised questions about the capacity of authorities to respond to abductions in remote areas of the Navajo Nation. Nez said that while the pairs disappearance was reported by their father to the Navajo police just before 7pm, it took until 2.30am for the FBI to authorize an amber alert, a delay that Nez said would not have happened if the abduction had taken place in Albuquerque or Farmington.
In the meantime, community members who heard about the abduction via radio and social media congregated to join in the search Monday around 9pm and again Tuesday morning, said Graham Binaal, a Shiprock resident who joined the effort. Once someone put it out there that there was this missing child, then the word just spread from there, he said. About 100 people from the community turned out to help look for her.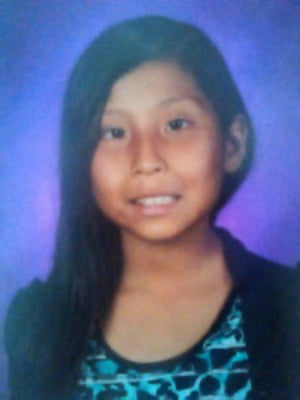 Read more: http://www.theguardian.com/us-news/2016/may/04/navajo-girl-killed-new-mexico-ashlynne-mike