In an extract from his new book, Brian Merchant reveals how he gained access to Longhua, the vast complex where iPhones are made and where, in 2010, unhappy workers started killing themselves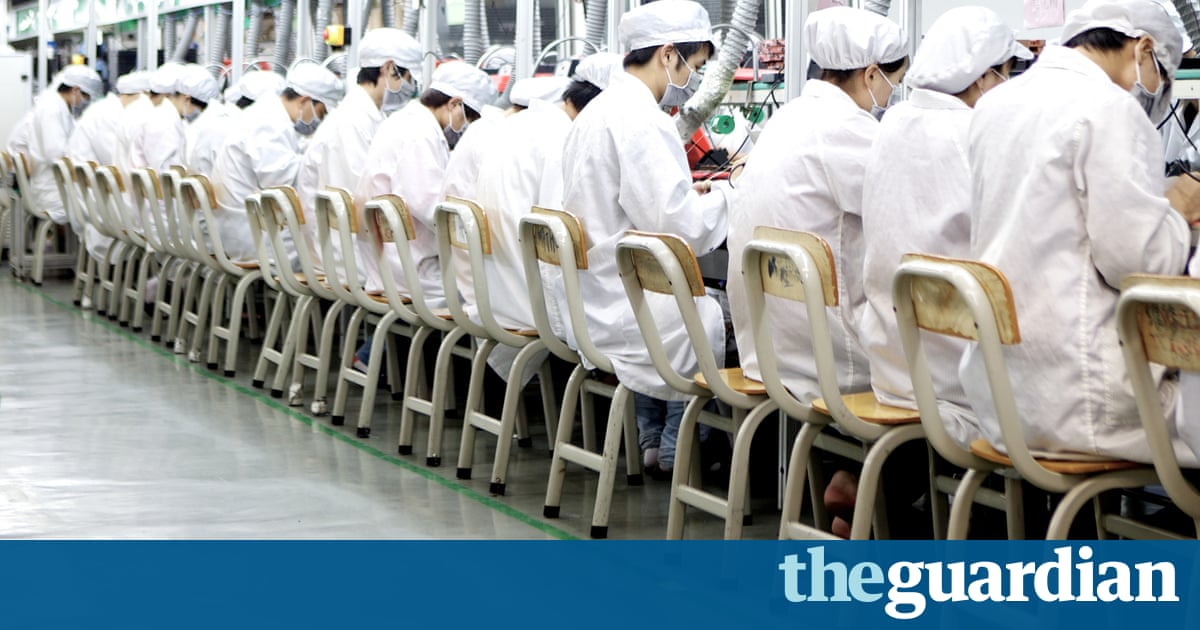 The sprawling factory compound, all grey dormitories and weather-beaten warehouses, blends seamlessly into the outskirts of the Shenzhen megalopolis. Foxconns enormous Longhua plant is a major manufacturer of Apple products. It might be the best-known factory in the world; it might also might be among the most secretive and sealed-off. Security guards man each of the entry points. Employees cant get in without swiping an ID card; drivers entering with delivery trucks are subject to fingerprint scans. A Reuters journalist was once dragged out of a car and beaten for taking photos from outside the factory walls. The warning signs outside This factory area is legally established with state approval. Unauthorised trespassing is prohibited. Offenders will be sent to police for prosecution! are more aggressive than those outside many Chinese military compounds.
But it turns out that theres a secret way into the heart of the infamous operation: use the bathroom. I couldnt believe it. Thanks to a simple twist of fate and some clever perseverance by my fixer, Id found myself deep inside so-called Foxconn City.
Its printed on the back of every iPhone: Designed by Apple in California Assembled in China. US law dictates that products manufactured in China must be labelled as such and Apples inclusion of the phrase renders the statement uniquely illustrative of one of the planets starkest economic divides the cutting edge is conceived and designed in Silicon Valley, but it is assembled by hand in China.
The vast majority of plants that produce the iPhones component parts and carry out the devices final assembly are based here, in the Peoples Republic, where low labour costs and a massive, highly skilled workforce have made the nation the ideal place to manufacture iPhones (and just about every other gadget). The countrys vast, unprecedented production capabilities the US Bureau of Labor Statistics estimated that as of 2009 there were 99 million factory workers in China have helped the nation become the worlds second largest economy. And since the first iPhone shipped, the company doing the lions share of the manufacturing is the Taiwanese Hon Hai Precision Industry Co, Ltd, better known by its trade name, Foxconn.
Foxconn is the single largest employerin mainland China; there are 1.3 million people on its payroll. Worldwide, among corporations, only Walmart and McDonalds employ more. As many people work for Foxconn as live in Estonia.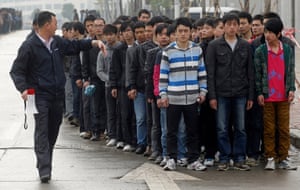 Read more: https://www.theguardian.com/technology/2017/jun/18/foxconn-life-death-forbidden-city-longhua-suicide-apple-iphone-brian-merchant-one-device-extract