US actor willingly returns picture and Marlon Brandos Oscar, given to him by a financier linked to Malaysian fund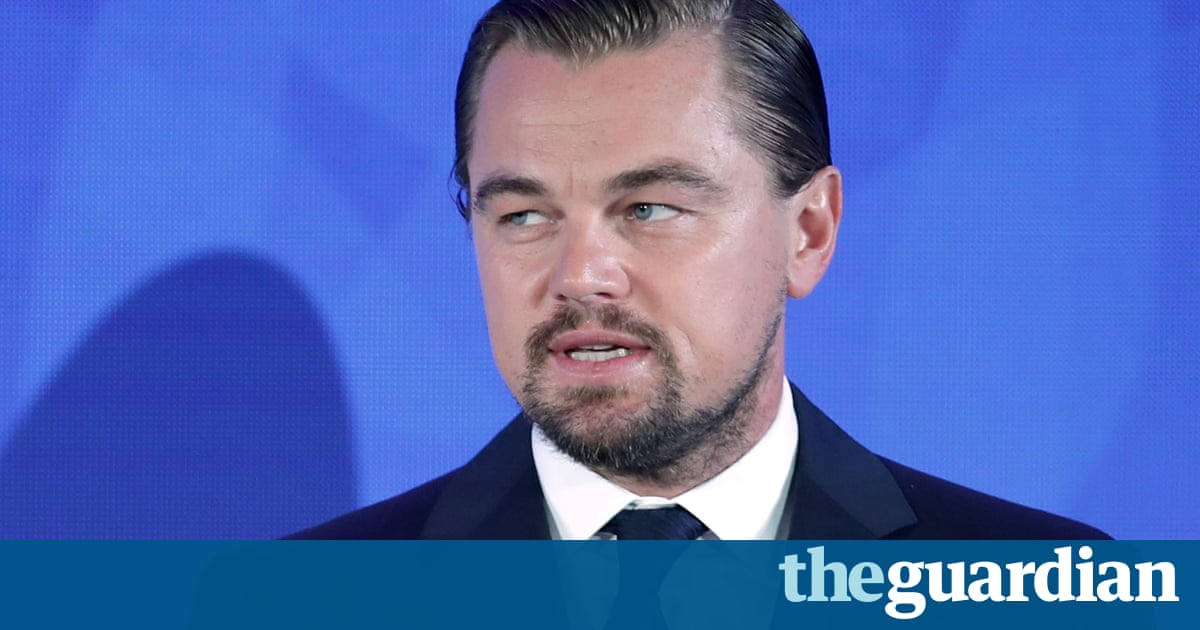 The US Justice Department took legal action on Thursday to recover about $540m in assets that authorities say were stolen by financiers associated with a sovereign wealth fund established by Malaysias prime minister. Items include a Picasso painting given to actor Leonardo DiCaprio and the rights to two Hollywood films.
The filing in US District Court in Los Angeles was the Justice Departments latest step in a long-running case over an alleged conspiracy to launder money misappropriated from the 1Malaysia Development Berhad fund, known as 1MDB, which was set up by Malaysian prime minister Najib Razak in 2009 to promote economic development. In the complaints, which are all civil actions, the Justice Department alleged more than $4.5bn was taken from 1MDB by high-level fund officials and their associates.
Kenneth Blanco, acting assistant attorney general, said in a statement on Thursday: We simply will not allow the United States to be a place where corrupt individuals can expect to hide assets and lavishly spend money that should be used for the benefit of citizens of other nations.
1MDB could not be immediately reached for comment. Najib has denied taking money from 1MDB or any other entity for personal gain, after it was reported that investigators traced nearly $700m to bank accounts that were allegedly in his name.
US authorities, in civil complaints, have accused Malaysian financier Jho Low of laundering more than $400m stolen from 1MDB through an account in the US, where he lavished his associates, including DiCaprio, with money to gamble and luxury goods. US authorities have not charged Low with any crime.
Authorities said that in 2014, Low used $3.2m diverted from a 1MDB bond sale to buy a Picasso painting for DiCaprio. Dear Leonardo DiCaprio, happy belated birthday! This gift is for you, a friend of Lows wrote in a note.
DiCaprio has not been accused of any crime. A spokesman for DiCaprio on Thursday said the actor had recently begun proceedings to transfer ownership of the Picasso to the US government.
The spokesman said DiCaprio in July 2016 had initiated the return of gifts he had received from financiers connected to the 1MDB case after authorities made allegations against people involved in financing the 2013 film The Wolf of Wall Street, which starred DiCaprio. It is one of three Hollywood films the Justice Department says were funded with tens of millions of dollars stolen from 1MDB by Low.
The spokesman said DiCaprio had accepted the gifts to raise funds in an auction for his environmental foundation.
The three films were produced by Red Granite, which was founded by Najibs stepson Riza Aziz. The other two films are Dumb and Dumber To, a 2014 comedy starring Jim Carrey, and the 2015 film Daddys Home starring Will Ferrell. The Justice Departments filing on Thursday seeks the rights to those films, after moving last year to seize rights to The Wolf of Wall Street.
Red Granite said in a statement it was in discussions with the Justice Department aimed at resolving these civil cases and is fully cooperating.
DiCaprios spokesman also said the actor had returned an Oscar won by actor Marlon Brando that was given to him by Red Granite to thank him for his work on The Wolf of Wall Street.
DiCaprios charitable foundation said in October last year that any gifts or donations made to the actor or his ventures would be returned if they were found to have come from 1MDB.
The Justice Department filing on Thursday also alleged Low used $9.2m diverted from 1MDB bond sales to buy a collage made by New York artist Jean-Michel Basquiat that was also given to DiCaprio. DiCaprio and Low signed a note in March 2014 absolving the star of any liability whatsoever resulting directly or indirectly from these art work, according to the filings.
Low did not immediately respond to a request for comment sent to his Hong Kong-based company Jynwel Capital.
Fraud allegations against 1MDB go back to 2009, the Justice Department said, and the fund is subject to money laundering investigations in at least six countries, including Switzerland and Singapore.
The Malaysia attorney generals office said in an emailed statement that Malaysian authorities have so far discovered no crime committed by anyone at the fund. Malaysian authorities are cooperating with the Department of Justice, the statement said.
Read more: https://www.theguardian.com/world/2017/jun/16/leonardo-dicaprio-returns-a-picasso-as-us-investigates-1mdb-scandal