Jos Mourinho, who takes Manchester United to west London on Sunday, seems to have been affected by his final half-season at Chelsea more than he probably wants to let on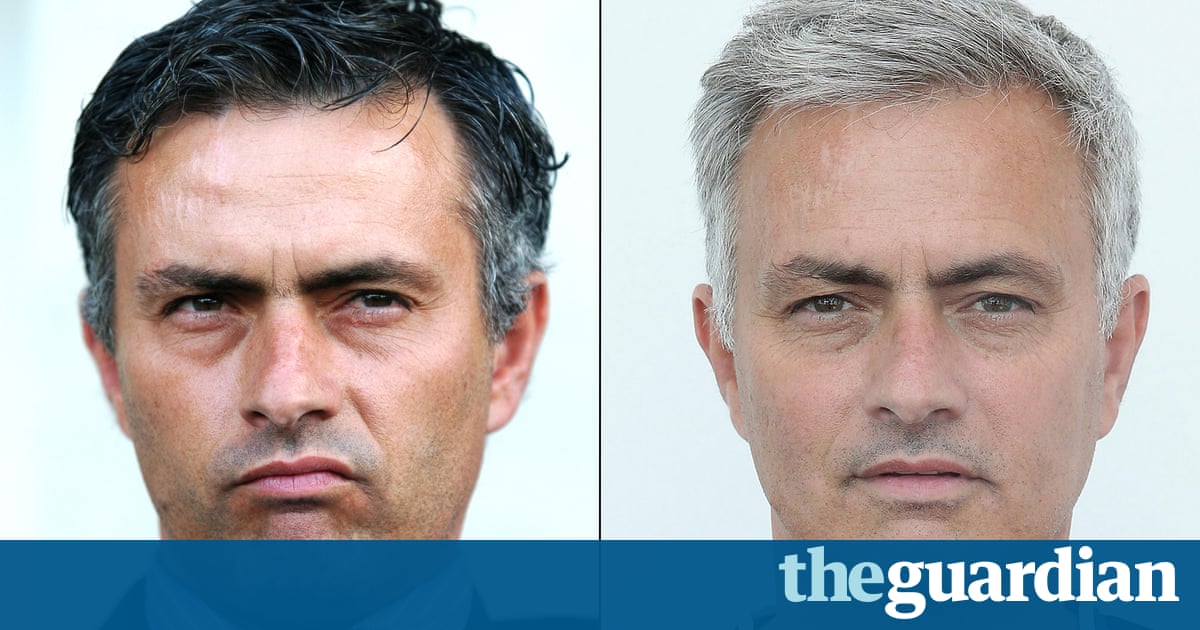 It was no doubt a relief to everybody at Chelsea, presumably, that when Jos Mourinho was asked where it had all gone wrong he referred to a Portuguese saying no lavo roupa suja em pblico and explained, possibly with his fingers crossed beneath the table, that it meant he would never wash his dirty linen in public when it came to his former clubs.
True, it jarred slightly with his introduction at Chelsea, the second time, when he led a group of football writers into the boardroom at Stamford Bridge and, unsolicited, proceeded to score some easy points at the expense of Iker Casillas, his former captain at Real Madrid.
Yet Mourinho has always shaped the rules to his own liking. He has generally spoken well of Chelsea over the last couple of days. And, besides, there might not have been a washing line long enough bearing in mind the spectacular nature of his fall, the Dr Eva Carneiro case and all those occasions when it felt like the bee in his bonnet was buzzing out of control.
Did you realise there was even a point in his final season at Chelsea when Mourinho, with the pressure rising dangerously close to intolerable, apparently decided that goalline technology had it in for him, along with all the referees, Football Association officials, television pundits, headline writers, ball boys, schedule fixers, ghouls, fiends and shiny unicorns he had already concluded were out to get him?
It certainly offers an insight into Mourinhos psyche this time a year ago that when he waded into the referees room at Upton Park, abusing Jon Moss with enough ferocity that West Hams head of security had to intervene, one of his complaints pertained to a waferthin decision on the goalline. Mourinho thought Kurt Zoumas header was in. The goalline technology disagreed and the buzzer on Mosss wrist never went off.
Chelsea lost 2-1 and Mourinhos employers really ought to have taken their own disciplinary action given that the FA, taking all his previous into account, subsequently expelled him from a game at Stoke City.
Even those of us who want to see the good in this serial champion because there is, whatever anyone says, an awful lot to admire about his work must wince when Howard Webbs newly published autobiography has just revealed how Mourinhos frequently recycled complaints about referees led to a clear-the-air meeting at Chelseas training ground and another reminder that the most successful managers can often be the ones who are the most hard-nosed and unapologetic.
According to Webb, Mourinho went on the offensive, reeling off all the decisions he felt had gone against his team, before Webb and Mike Riley, the highest-ranked official in the refereeing industry, produced a spreadsheet of the calls that had actually worked in Chelseas favour. But it is the detail from the start of that meeting that stands out. Mourinho kicked off proceedings, Webb says, by wiping the floor with the Premier League representative who had been invited. What was said is not recorded but, having made a few inquiries, it is fair to say it was unpleasant in the extreme.
Another intriguing revelation is that Mourinho is said to have changed his email address during the first half of last season, purportedly out of concern that third parties might be going through his correspondence as part of the Carneiro case, and apparently sent a message to one contact with the opening line: No emails dangerous!
Yet there is still an element of mystery about how much his treatment of the clubs doctor contributed to his diminished status within the Chelsea dressing room and the almost implausible speed at which Mourinho lost the precious magic that once led Patrick Barclay, writing his biography Anatomy of a Winner, to note how the Portuguese loved scorning the convention that even the kindest coach must maintain a certain distance between himself and the players.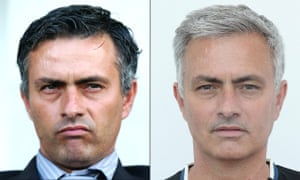 Read more: https://www.theguardian.com/football/blog/2016/oct/22/jose-mourinho-chelsea-manchester-united