Jordan Henderson tells Andy Hunter he is still stung by memories of Jos Mourinhos smash-and-grab win with Chelsea in 2014 but says Liverpool are ready for Manchester United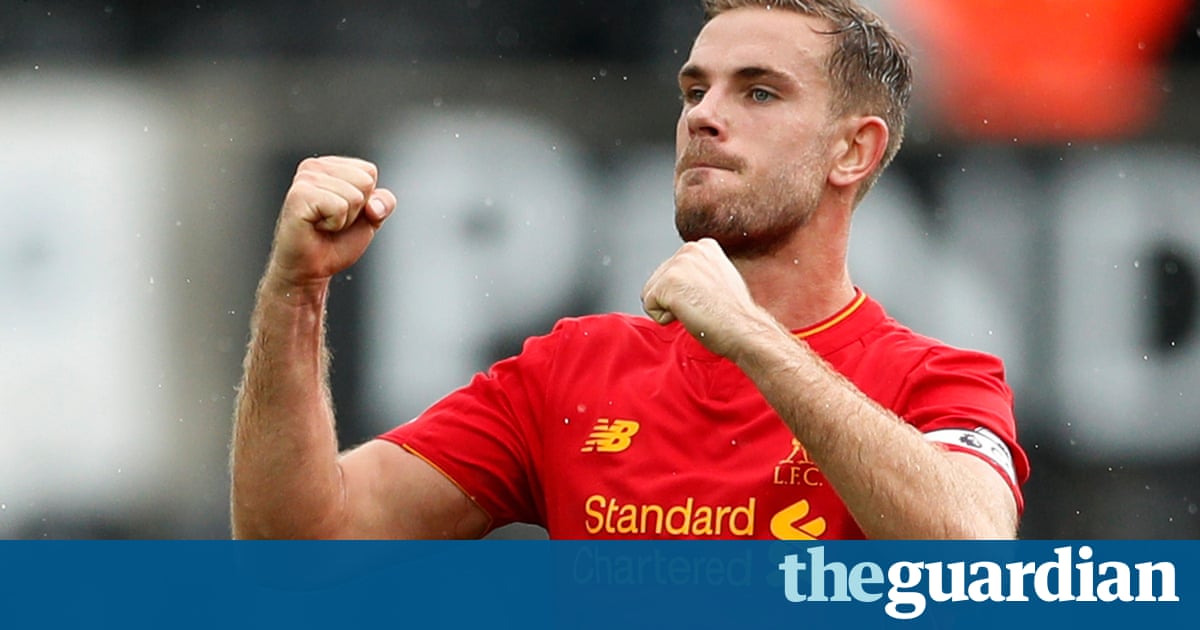 There has been no attempt at Liverpool these past few days to dilute the biggest contest in English club football. It will never be a normal game for as long as I live, Jrgen Klopp said on Friday, visibly excited three days before kick-off. For his captain, Jordan Henderson, the desire to ruin Manchester Uniteds 84th league visit to Anfield will be intensified by the sight of one man: Jos Mourinho. A rivalry that has carried an attritional edge for decades has a new ingredient.
Liverpool may not agree that it is premature to assess whether Mourinho is the right man for United. A combination of the manager who has caused frequent irritation and their fierce adversaries from Old Trafford is a perfect fit in Anfield eyes.
Hendersons grievance is more specific. Diplomacy may be part of the 26-year-olds job as captain of club and country, at least at the expense of Wayne Rooney in Slovenia last week. However, even Henderson admits that memories of Mourinhos part in Liverpools title downfall in 2014 is added motivation to get one over the former Chelsea manager on Monday.
Henderson was suspended when Chelsea derailed Anfields dreams of the Premier League title on 27April 2014. The midfielder was forced to suffer as a supporter when, according to Steven Gerrards autobiography, the ambitious tactics of Brendan Rodgers played straight into Mourinhos trap.
Opening a six-point gap over United so early in this campaign and fuelling the new United managers frustrations in the process would, Henderson believes, sort of put that to bed.
Liverpools current captain, who has been instrumental in the teams impressive start to the season, says: I will never forget that Chelsea game at Anfield when we lost and we were going for the title. It was frustrating for me. I was a fan, I was in the crowd, it was frustrating to watch. I was shouting at the ref to get things going a bitquicker.
It wasnt a nice game to watch but full credit to Jos. It was tactically very good from him and he is a great tactician, he is a worldclass manager and he has shown that in the clubs he has been at. The way they played that game was very clever from Jos. We were on fire at the time and the way they played the game, very slow, sitting in, it was difficult to watch.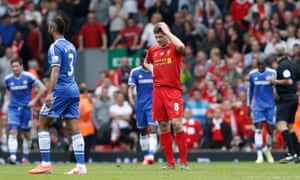 Read more: https://www.theguardian.com/football/2016/oct/16/jordan-henderson-liverpool-manchester-united-jose-mourinho-jurgen-klopp