Jon Hamms life seemed to come apart just as his fame peaked. With Mad Men finished, he split with his partner and went into rehab. Now hes back as a thief in Baby Driver. Sanjiv Bhattacharya joins him for lunch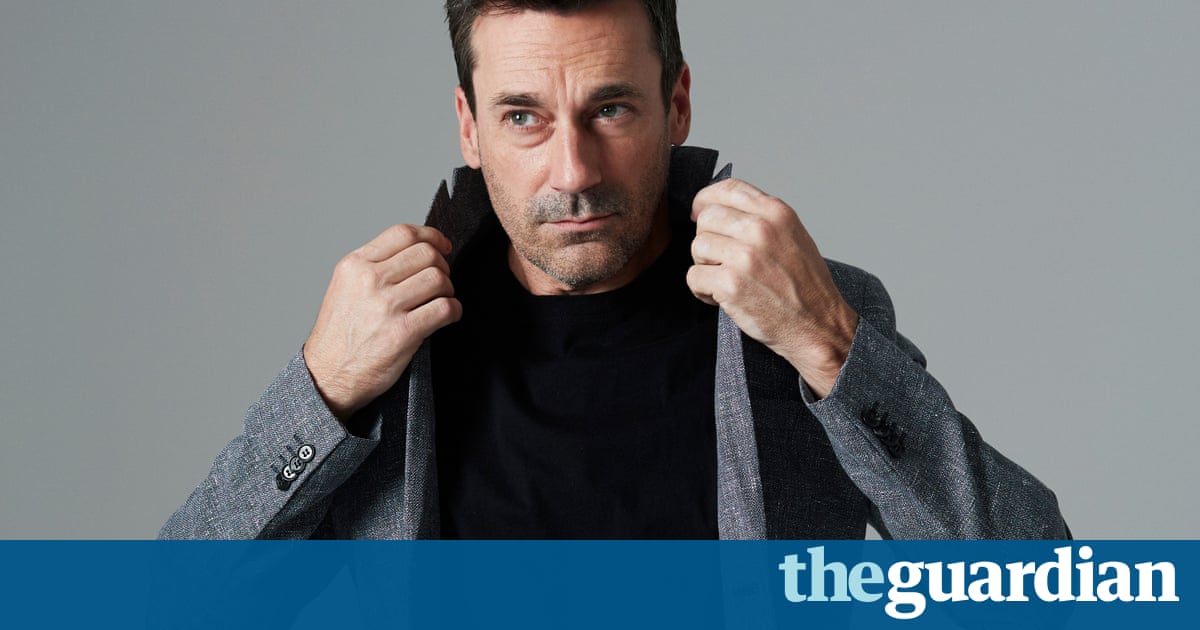 Jon Hamm and I are at lunch to discuss his latest movie, Baby Driver, from the director Edgar Wright. But, of course, were talking about Don Draper instead, the existential ad man that Hamm immortalised in Mad Men. Jones in West Hollywood is a very Mad Men restaurant. Its a low-lit, red-leather booth spot that has seen plenty of three- martini lunches in its day. But its steak salad and sparkling water today.
You remember the falling man? he says. He means the opening credits where an animated Draper falls through the air. He falls and falls and then lands on the couch sitting perfectly. Thats Dons journey. Straight down and then pulling up at the bottom.
As Draper, Hamms journey lacked that perfect finish. It was a swooping ascent from obscurity to stardom but, in the final season of Mad Men, as his career was peaking, his life-changing role came to an end, he split up with his partner of 18 years (the actor and director Jennifer Westfeldt) and he went to rehab for drinking. It looked like things were unravelling. That his success might even be a little bittersweet.
I can see why people would think that, he says, brow furrowed. But its not dominoes falling. Its one chapter closing and another beginning, and as hard as it is to go through, its ultimately healthy and necessary.
Not a midlife crisis then?
No, but a major shift. Getting famous, coming off a regular schedule on a show, coming out of a long-term relationship, getting older. Its a rearrangement of stuff that was in a specific order before. And that takes some getting used to.
Read more: https://www.theguardian.com/global/2017/jun/18/jon-hamm-therapy-is-like-going-to-the-dentist