Knicks star says he doesnt agree with sending young men and women to fight wars abroad but insists hes not anti-troops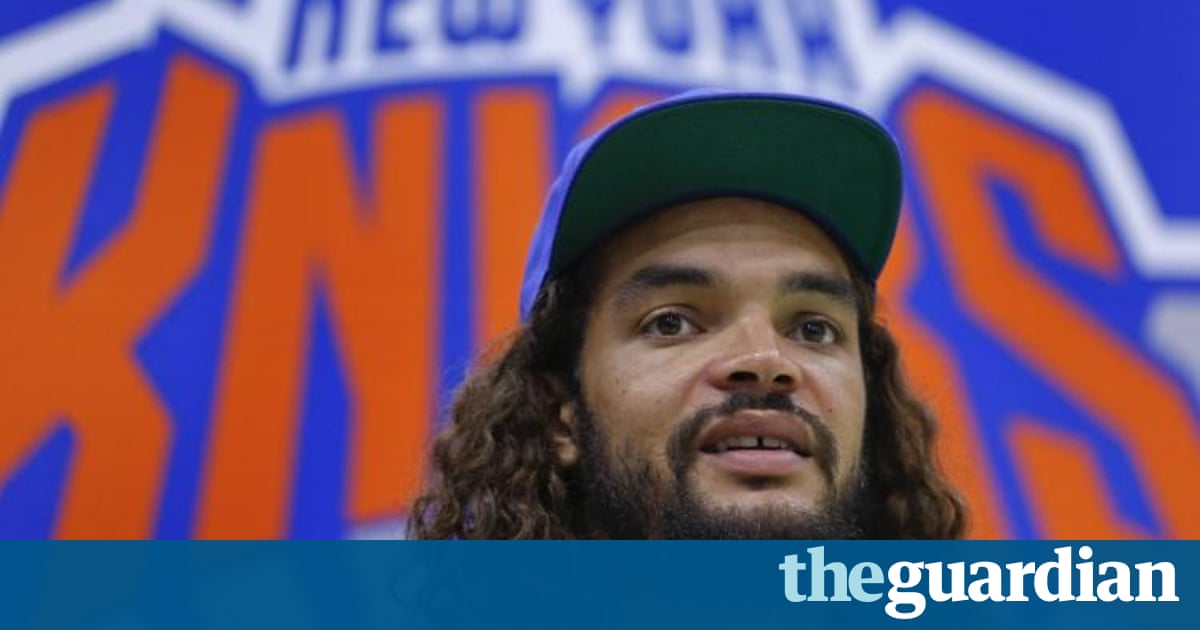 New York Knicks center Joakim Noah said on Friday he chose to miss a team dinner at the West Point military academy because he is anti-war.
The Knicks are holding a training camp at West Point and were invited to dinner in the mess hall that featured cadets and a speech by a former colonel. Noah said he wouldnt be attending because he doesnt agree with sending young men and women to fight wars around the world.
Its hard for me a little bit, Noah said after Fridays practice. I have a lot of respect for the kids who are out here fighting. But its hard for me to understand why we have to go to war, why kids have to kill kids around the world. So I have mixed feelings about being here. Im very proud of this country. I love America but I just dont understand kids killing kids around the world.
Noah, 31, added: At the end of the day, Im not anti-troops. Its just not comfortable for me to see kids going out to war and coming back having seen what theyve seen, having done what theyve done. Its sad for me. Its sad for me because theyre just sent out for things that I dont really want to get into it to be honest with you. Its hard for me.
Knicks coach Jeff Hornacek said he supported Noahs decision.
Thats his right. He wants to be a part of the team group and do everything the team is doing. He just didnt feel comfortable (attending the dinner), Hornacek said. Were not going to pressure him into doing that. We had the speaker who I thought was fantastic. I told him, maybe we can get a little copy, if theres a copy of the speech, just so he can hear some of it. Thats his right.
Hornacek was asked if he understood where Noah was coming from. Oh, absolutely, he said. Jos done, in all his stuff that he does against gun violence and all that, he just didnt feel comfortable, so thats plenty fine with us.
Noah also said he supported athletes such as Colin Kaepernick using their profile to draw attention to social issues.
I think theres a lot of topics that definitely need to be more than addressed, he said. I think its a very important time right now. I think its great athletes are taking a stand. But it has to be about more than that. This countrys out of control. Kids killing kids. And it has nothing to do with, people are talking about the anthem but thats not the point. There are things that need to be fixed.
Read more: https://www.theguardian.com/sport/2016/sep/30/joakim-noah-anti-war-protest-west-point-knicks