Late-night hosts discuss the resignation of Trumps UN ambassador and the swearing in of Brett Kavanaugh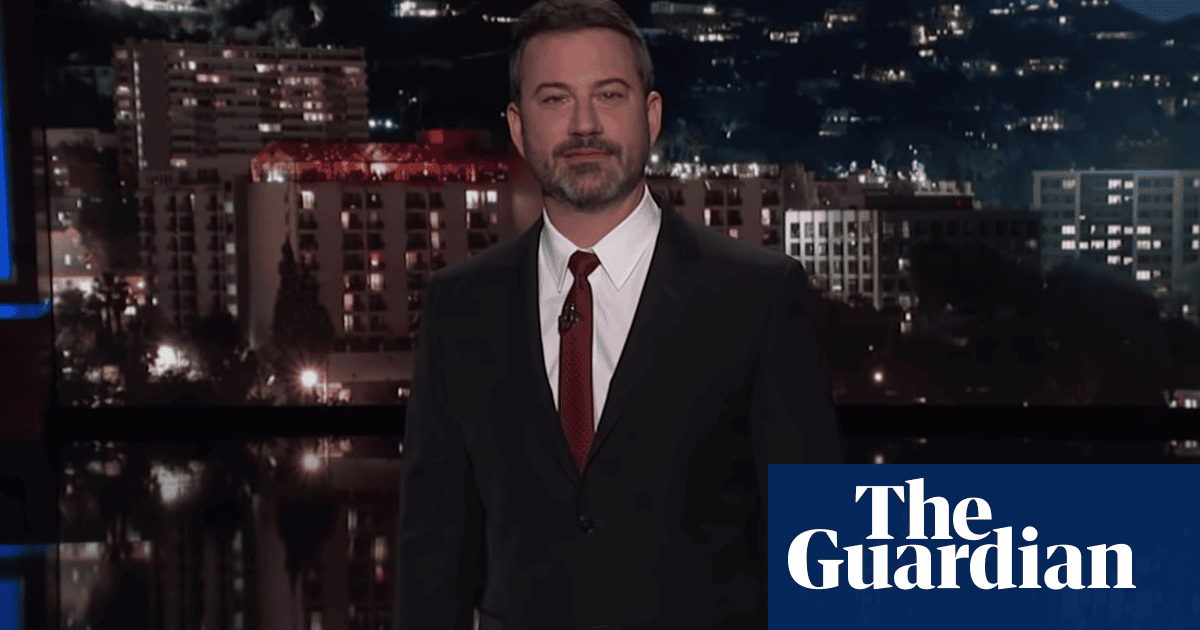 Late-night hosts discussed the resignation of Donald Trumps UN ambassador, Nikki Haley, and the grandiose ceremony to swear in the controversial supreme court justice Brett Kavanaugh.
Jimmy Kimmel
On Jimmy Kimmel Live!, the host joked that Haley was leaving the White House for an understandable reason. She says she wants to spend more time away from Trumps family, he said.
Trump and Haley took part in a joint announcement where he thanked her for her service, and Kimmel said Trump was also saying: Thank you in advance for not writing a book about me.
Haley is leaving her post because she said that two years of service was enough. Someone should tell Donald Trump that, Kimmel quipped.
Trump suggested that Haley could return in another position but after analysing her body language, Kimmel is unsure. Shes not ever coming back, he said. She might not even finish out that meeting.
Rumours that Ivanka Trump might take on the role were fueled by the president, who claimed she would be the most competent person for the job. What are the odds that the most competent person in the world just happens to be my daughter? Kimmel said.
Trevor Noah
On The Daily Show, Trevor Noah talked about Brett Kavanaugh, the supreme court justice accused of sexual assault. His name led to boos from the audience. Dont boo, vote! he said.
As Kavanaugh is the most junior judge on the supreme court, he sits on the far right. It must be so weird to be 53 and be the most junior person at your job, he said. The only two jobs where that happens are supreme court justice and Walmart greeter.
Noah commented that swearing in a supreme court justice is usually a small, intimate affair. In character as Trump, Noah joked: I dont do small, I dont do intimate, I do affairs but when I do affairs, everyone knows about it.
During the ceremony, Trump claimed that Kavanaughs innocence has been proved. You cant just replace what actually happened with what you wish happened, Noah said.
While Kavanaugh insisted that he would be impartial and not let future judgments be biased by recent events, Noah was skeptical. Something tells me that this is a guy that doesnt forget except when it comes to his drinking then he forgets everything, he joked.
He continued: If youre a Republican right now, youre living your best pro-life, but if youre not things might seem pretty bleak right now.
Jimmy Fallon
Finally, on the Tonight Show, Jimmy Fallon spoke about Trumps planned meeting with Kanye West this week at the White House. They both think theyre going to a Twitter intervention for the other person, he said.
He then showed a picture of the other supreme court justices looking glum as Kavanaugh was sworn in. It looks like Melanias side of the aisle at her wedding, he joked.
Read more: https://www.theguardian.com/culture/2018/oct/10/late-night-roundup-jimmy-kimmel-nikki-haley-trump