A large majority for the ruling coalition in the upper house may enable constitutional reform allowing more freedom of action for military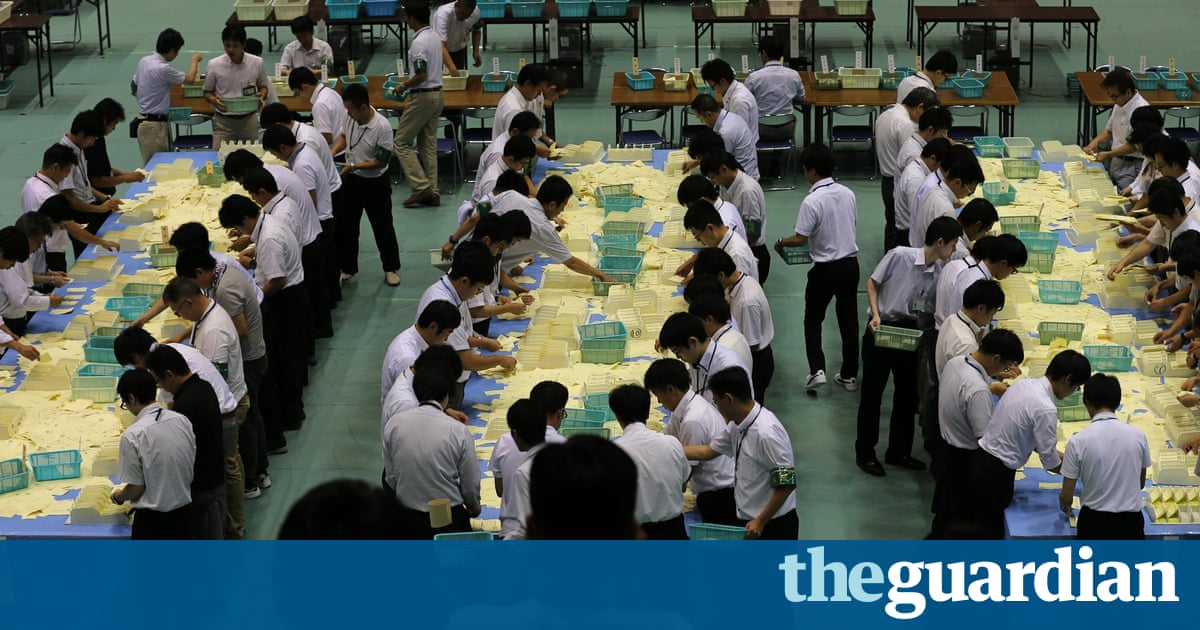 Japans ruling coalition secured a resounding victory in upper house elections on Sunday, with some exit polls predicting that prime minister Shinzo Abes party and its allies would achieve the legislative firepower they need to rewrite the countrys pacifist constitution.
According to the exit polls, Abes Liberal Democratic party (LDP) was on course to win 57 to 59 seats of the 121 seats that were contested. Its junior coalition partner, the Buddhist-backed Komeito, was expected to win 14 seats.
Combined with other minor conservative parties, the coalition was within reach of the number of seats it needs in the upper house to set in motion plans to change the US-authored constitution for the first time since it was introduced in 1947.
The most controversial move would be a revision of the war-renouncing article 9 to allow Japans self-defence forces to act more like a conventional army. The article forbids Japan from using force to settle international disputes and restricts the countrys land, air and naval forces to a strictly defensive role.
In another disastrous night for Japans opposition parties, Abes coalition was on the brink of securing a two-thirds majority in both houses of the national Diet.
Amending article 9 would require a two-thirds majority in both houses and a simple majority in a nationwide referendum.
With polls showing that voters are wary of boosting Japans military, Abe barely mentioned the constitution during the campaign, insisting the election was an opportunity to reaffirm public support for his economic policy, known as Abenomics.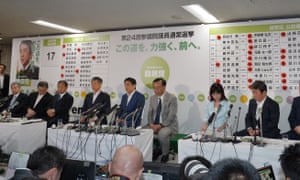 Read more: https://www.theguardian.com/world/2016/jul/10/coalition-election-victory-in-japan-could-herald-bigger-role-for-armed-forces