People are warned not to approach popular tourist attraction as meteorologists forecast heavy ash fall for area north-east of volcano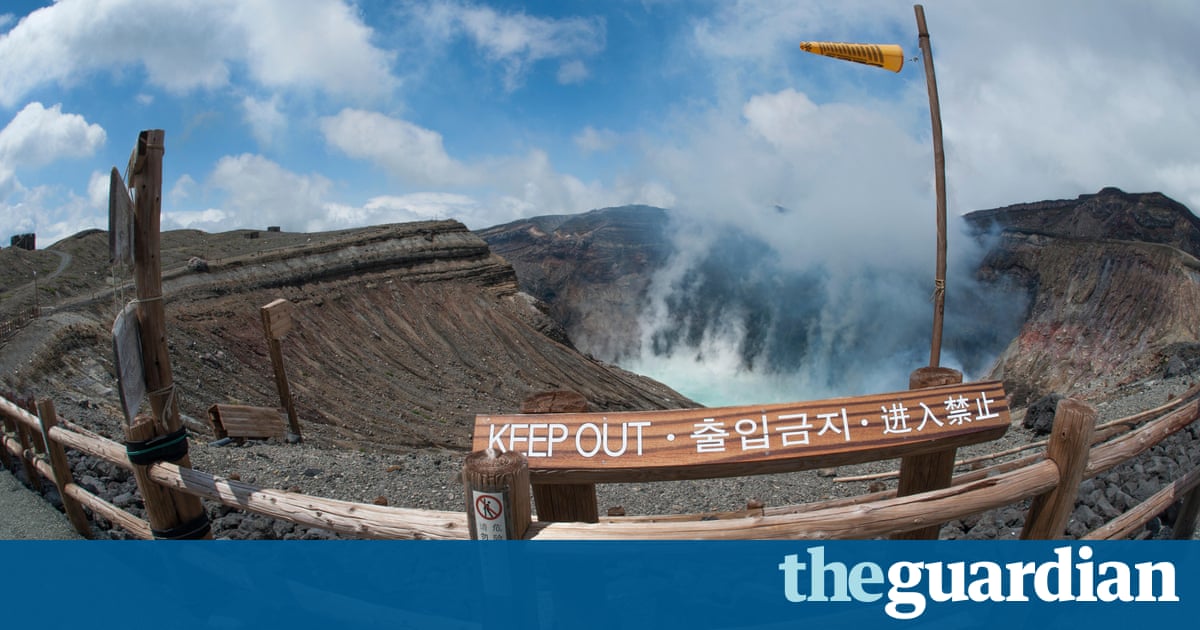 Mount Aso in southern Japan has erupted, belching a column of ash several thousand feet into the air, the latest eruption in one of the worlds most volcanically active countries.
The Japan meteorological agency issued its third-highest alert, warning people not to approach the volcano after it rumbled to life early on Saturday.
The meteorologists warned of a heavy ash fall within an area 19 miles (30km) north-east of the mountain, with moderate and light ash falls forecast up to 150 miles away over the next few hours.
Mount Asos huge caldera dominates the south-western island of Kyushu, where the 5,253ft volcano is a popular tourist spot.
Mount Aso previously erupted in September last year after being dormant for 19 years.
Japan, with scores of active volcanoes, sits on the so-called Pacific ring of fire where a large proportion of the worlds earthquakes and volcanic eruptions are recorded.
On 27 September 2014, Japan suffered its deadliest eruption in almost 90 years when Mount Ontake, in central Nagano prefecture, burst unexpectedly to life.
An estimated 63 people were killed in the eruption, which occurred as the peak was packed with hikers out to see the regions spectacular autumn colours.
Japan has around a dozen volcanic warnings in effect at present.
Read more: https://www.theguardian.com/world/2016/oct/07/mount-aso-japan-volcano-eruption-warning-heavy-ash-fall