In a formless rant described as a celebration, the president insulted enemies, flattered allies and replayed old grievances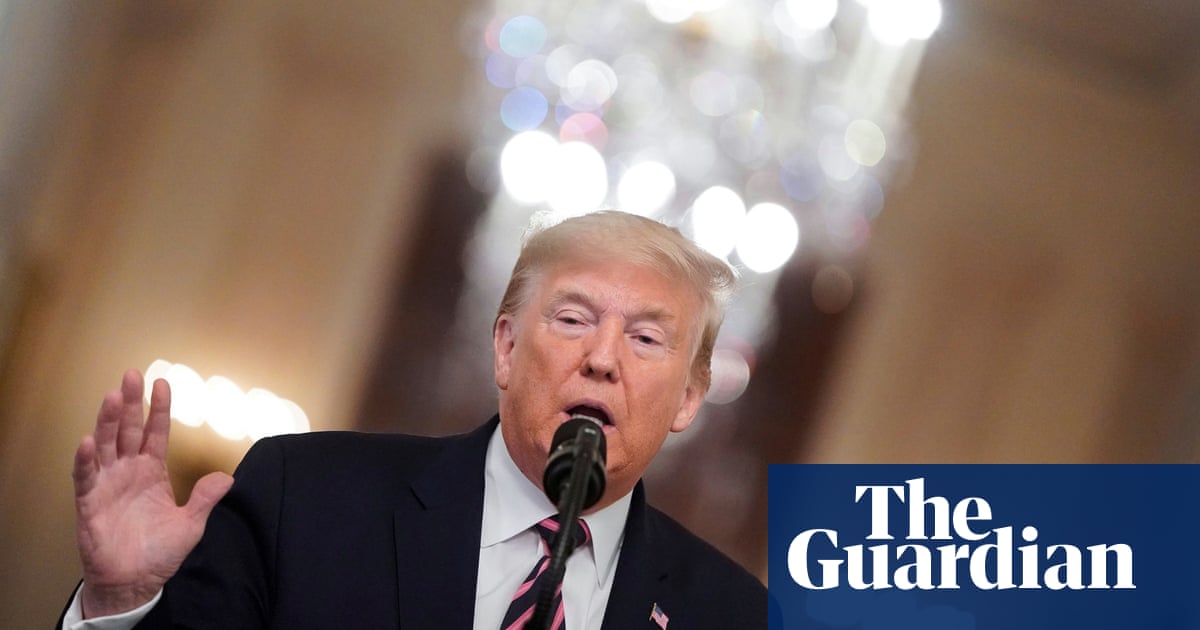 This is really not a news conference, Donald Trump admitted. Its not a speech. Its not anything. Its just, were sort of, err its a celebration because we have something that just worked out.
Whatever it was, it wasnt pretty. For more than an hour at the White House on Thursday, this was Trump at his Trumpiest, swaggering, settling scores, firing his insult cannon and basking in the adulation of the Republican allies who ensured his impeachment trial ended in acquittal.
We went through hell, the US president said under the crystal chandeliers of the East Room. Unfairly. Did nothing wrong. Did nothing wrong. Ive done things wrong in my life, I will admit.
There was a ripple of uneasy laughter in the room. A rare moment of self-awareness? It was fleeting. Not purposely, Trump went on. But Ive done things wrong. But this is what the end result is.
And with a flourish, like a conquering general returned from foreign wars with the head of his enemy, Trump held aloft a copy of the Washington Post emblazoned with the front page headline: Trump acquitted. Cameras flashed and guests cheered and applauded as for a half a minute he turned to make sure everyone got a look.
Finally, he handed the paper to his wife, Melania, and quipped: You can take that home, honey. Maybe well frame it. Laughter in the room. Its the only good headline Ive ever had in the Washington Post.
Indeed, it was something strange to behold, Trump brandishing a newspaper that he has called degenerate, dishonest and fake as the final proof of his vindication. It was also a startling contrast from Richard Nixons attitude to the Post when it helped bring him down over Watergate.
But perhaps the most telling opposition on Thursday was with Bill Clinton in 1999. After his impeachment trial also ended in acquittal, the humbled president made a brief statement in the White House Rose Garden, declaring how profoundly sorry I am for what I said and did, adding: This can be and this must be a time of reconciliation and renewal for America.
Reconvinced of his own invincibility, the 45th president was making no apologies and offering no reconciliation to anyone. Instead, speaking without a teleprompter, he was a magnified version of man who ran in 2016 preaching the politics of us versus them, channeling the grievances and resentments of the forgotten men and women of America a strange place to be for a billionaire TV celebrity.
It is a story of persecution, victimhood and heroic resilience he will tell again in the 2020 election. We had the witch-hunt, he insisted. It started from the day we came down the elevator [it was an escalator], myself and our future first lady, who is with us right now.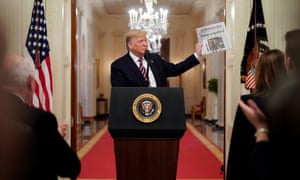 Read more: https://www.theguardian.com/us-news/2020/feb/06/donald-trump-impeachment-acquittal-sketch