Benjamin Netanyahu says Israel obliged to defend its borders after dozens of protesters die during Gazas bloodiest day since 2014 war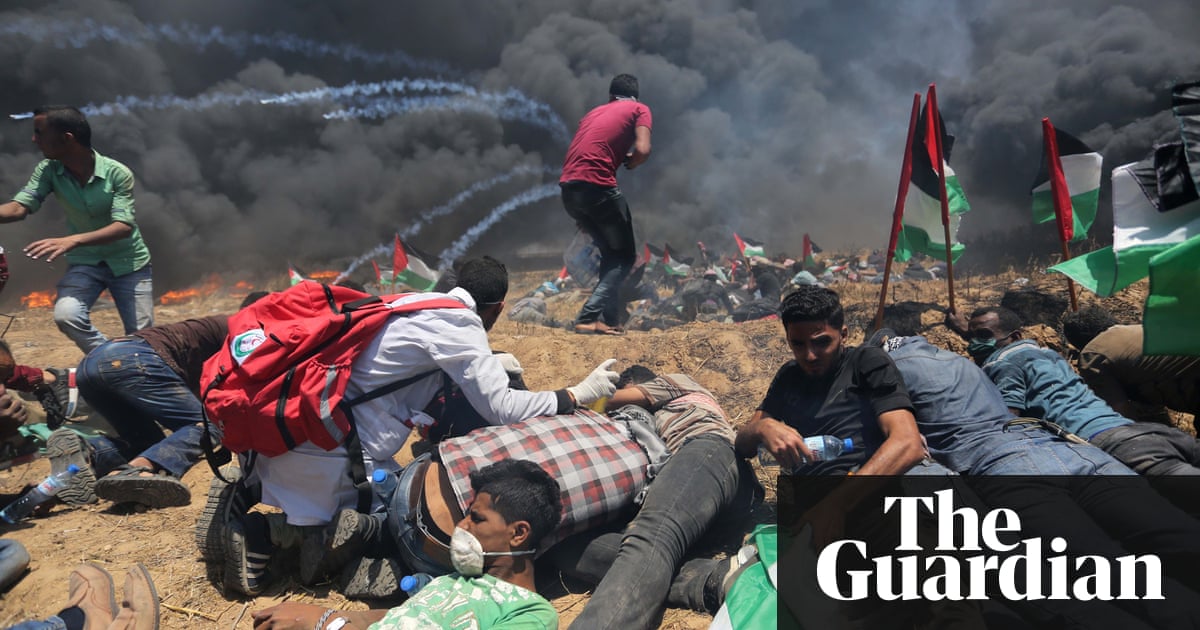 Gaza has had its bloodiest day in years on Monday after Israeli forces shot and killed 58 Palestinians and wounded at least 1,200 as tens of thousands protested along the frontier against the opening of the US embassy in Jerusalem.
The violent scenes on Monday contrasted sharply with the glossy inauguration of Washingtons new mission about 60 miles away in an affluent Jerusalem neighbourhood. The US presidents daughter, Ivanka Trump, celebrated the opening to clapping and cheering from American and Israeli VIPs.
In Gazas hospitals, dozens of casualties were in a critical condition, and medics said the dead included a 14-year-old boy. There were reports that a man in a wheelchair who had been pictured using a slingshot had also been killed.
The sky was blackened with thick smoke as protesters lit tyres. Intermittent sniper fire was heard and crowds of protesters were seen rushing towards the fence, although Israels military said none had managed to breach it.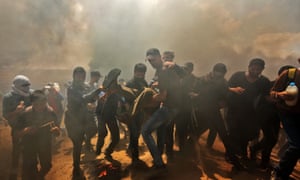 Read more: https://www.theguardian.com/world/2018/may/14/israel-tells-palestinians-they-are-risking-lives-in-us-embassy-protests