He leaves the house without telling me where hes going and stays out all night, but his elder siblings are being vigilant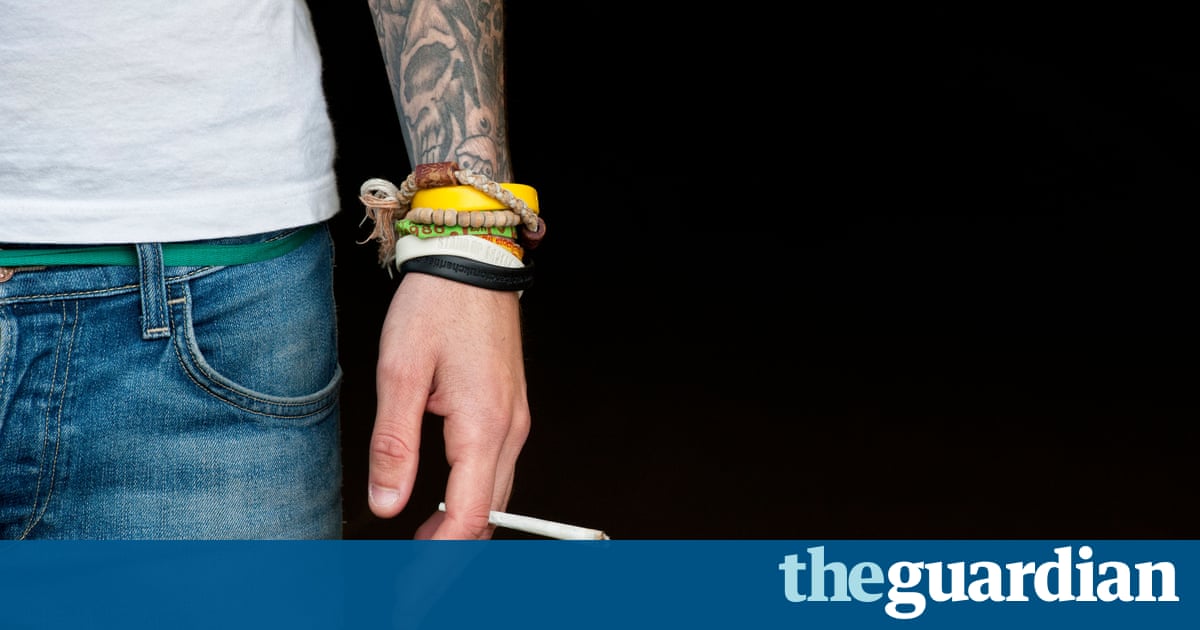 Our house is filled with tattooed and pierced twentysomethings. Guitars are propped against walls. There is loud piano-playing. But none of the children is living the rocknroll lifestyle. Megan is teetotal, preferring herbal tea to vodka, and when Lily isnt at a gig, she likes an early night with a good book. They are all past their teenage rebellions, but close enough to remember the details, and thats what Im clinging to because Im worried about Zac, our youngest.
We rarely get more than a grunt out of him. He has taken to leaving the house without telling me where he is going. Sometimes he stays out all night, depriving his father and me of sleep as we check our mobiles and worry. Zacs behaviour is ringing alarm bells, so it is a relief to have three interpreters who still speak fluent teenager, one of them an ex-stoner. Zac reminds me of his older brother, Jake, when he began to smoke skunk, a drug that I hadnt heard of before it transformed my smiling child into a red-eyed stranger scowling from under his hoodie.
By the time he was 16, Jake was virtually feral, running with a crowd of teenagers at night, disappearing into dark London parks, refusing to listen to me. I could cry, plead, shout, persuade. Nothing worked.
It wasnt until Jake left school with no plan, becoming a bike courier, that he realised that he didnt want this to be his life. He stopped smoking, retook his exams, went on to get a first-class degree and is now doing an MSc. He isthe person he was supposed to be before he got derailed by a habit shared by so many of his contemporaries.
Jake sits me down and explains thatskunk is about bonding over something dangerous, and that boys are more prone to smoking, especially outsiders, because the drug erases social anxiety, makes people confident and relaxed; all I can think is, of course that would appeal to Zac, why wouldnt it?
With Jake I was unprepared for his insidious slide into being a stoner, not recognising the signs, such as his tendency to hide in his room and avoid all contact with his family. I mustnt make that mistake twice.
Ed and I ask Zac outright if he is using skunk. He shrugs. No.
Im not convinced, and when I am putting his T-shirts away, I have aquicklook through his other drawers, remembering that that is how I first found the stash of grass in Jakes room. There is nothing that shouldnt be there, except a pale, gritty substance that I eventually work out is the calcium he dips wax worms in before he feeds them to his leopard gecko.
Hes not smoking at home, Jake says. Id know. Wed be able to smell it. And he doesnt turn up for meals high.
What? I stare at him aghast. Didyou?
Yeah, he admits.
How did we not know that?
I kept my head down to hide my eyes, and I never said anything.
Zac doesnt say anything! I wail getting back to the original problem.
Jake shrugs. Its different. Hes never talked much.
Both girls remember Jakes lost years, too. Megan points out that, in contrast, Zacs grades are holding up OK. He isnot failing at school. He is even doing some revision. He can be found with his textbooks at breakfast, dropping bits of porridge on the pages while he eats. And if we do discover that he has a skunk problem, Jake says, you stop any cash. No money at all. That way he has nothing to buy it with.
But he doesnt, Mum, Lily says.
Well tell you if we think hes smoking, Megan says. Were on hiscase.
I sit with my head in my hands, all those awful memories coming back: Jake punching a hole in the wall, screaming at me to leave him alone, gaming in a darkened room for hours. I failed you, didnt I? I ask Jake. Ihad no idea how to help.
How could you have known? he says kindly. You did your best, Mum.
I do blame myself though, for those years when my elder son took the wrong turn and let his future slip through his fingers. We were lucky that he was able to turn it around. I cant let the same thing happen to my younger son. But its different now, I remind myself, its not just me and Ed parenting Zac, its the whole village.
Names have been changed.
The Stranger by Saskia Sarginson (Piatkus, 7.99). To order a copy for 6.79, go to bookshop.theguardian.com or call the Guardian Bookshop on 0330 333 6846.
Read more: https://www.theguardian.com/lifeandstyle/2017/jun/03/i-fear-skunk-has-claimed-our-son-but-his-siblings-come-to-the-rescue