Haiti and Cuba also in path of strongest Atlantic hurricane since 2007, which has already skimmed coastal Colombia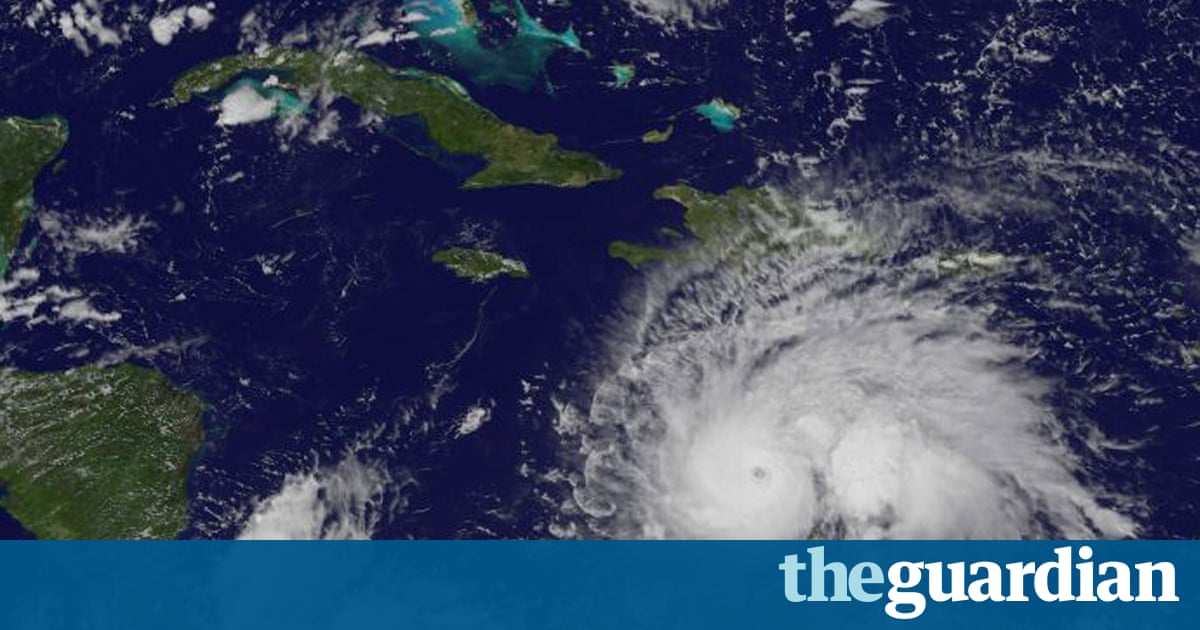 One of the most powerful Atlantic hurricanes in recent history weakened slightly on Saturday as it drenched coastal Colombia and roared across the Caribbean on a course that threatened Jamaica, Haiti and Cuba.
Matthew briefly reached the top hurricane classification, Category 5, and was the strongest Atlantic hurricane since Felix in 2007.
The US National Hurricane Center in Miami said Matthews winds had slipped from a peak of 160mph to a still-potentially devastating 140 mph and it was expected to near Jamaica and southwestern Haiti early Monday.
The forecast track would carry it across Cuba and into the Bahamas, with an outside chance of a brush with Florida, though that would be several days away.
Its too early to rule out what impacts, if any, would occur in the United States and Florida, said Dennis Feltgen, a spokesman at the Hurricane Center.
As Matthew skimmed past the northern tip of South America there were reports of heavy flooding and at least one death the second attributed to the storm. Authorities said at least 18 houses were damaged along the La Guajira peninsula of Colombia, which has been suffering from a multi-year drought. They said a 67-year-old man was swept to his death by a flash flood in an area where it hadnt rained for four years.
Local TV broadcast images of cars and tree trunks surging though flooded streets in coastal areas.
Colombian authorities closed access to beaches and urged residents living near the ocean to move inland in preparation for storm surges that they said would be most intense on Saturday.
There was also concern that heavy rain across much of the country could dampen turnout for Sundays nationwide referendum on a historic peace accord between the government and leftist rebels.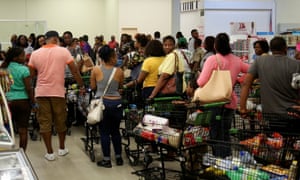 Read more: https://www.theguardian.com/world/2016/oct/01/hurricane-matthew-jamaica-haiti-cuba