Emaciated figures limp out of tunnels and basements in the shattered Iraqi city, including some who were loyal to caliphate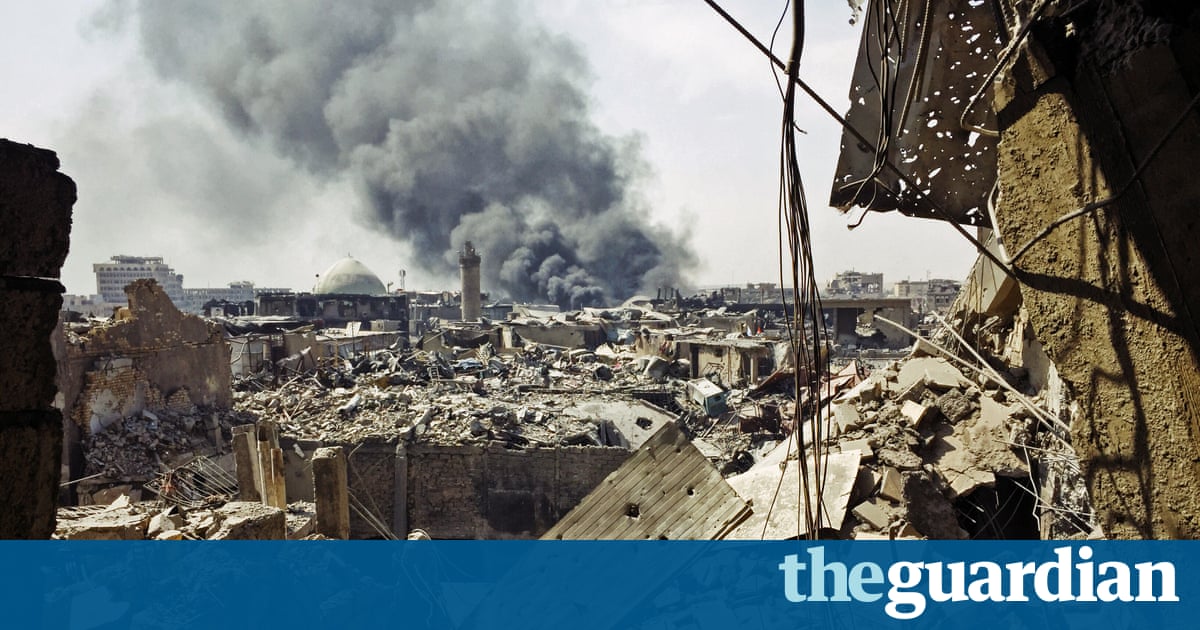 Days after Iraqs prime minister, Haider al-Abadi, declared victory over Islamic State forces in Mosul, emaciated figures were still emerging from tunnels and basements in the shattered city on Wednesday: old men carried on the backs of their sons and women wearing dusty, tattered abayas, dragging behind them their parched and thirsty children.
In the shadow of what had once been the citys 12th century al-Nuri mosque, blown up by Isis fighters last month in the final, desperate days of battle, a special forces officer pointed at the families who were limping out of the ruins without a male relative.
Those are all Daesh, he said. The old city is where the fighters brought the loyalist families, but what can we do?
Two injured young men, both of military age, were detained on the spot, despite the pleading of their families. I swear he was injured by a sniper when he went to get water from the river, said a young woman, pointing at a man who had a long, fresh scar in his abdomen.
Almost three years after the Isis leader Abu Bakr al-Baghdadi declared a caliphate in the northern Iraqi city from the steps of the now ruined mosque, its terrorist state has at last collapsed, Abadi said on a visit on Sunday.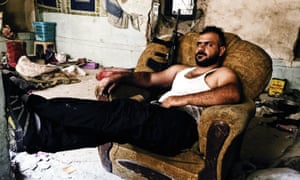 Read more: https://www.theguardian.com/world/2017/jul/13/isis-hunt-despite-victory-in-mosul