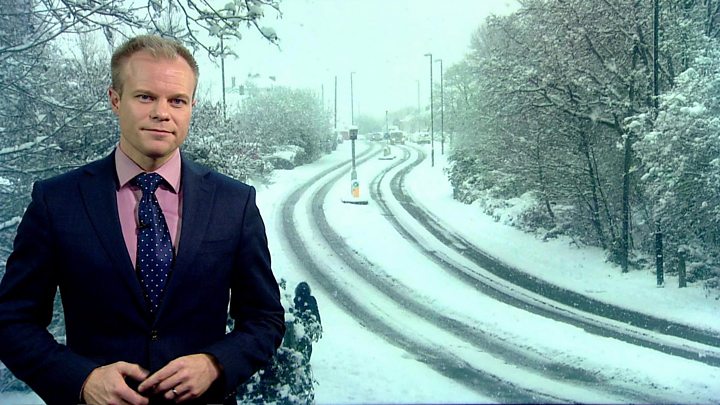 Hundreds of schools across Wales and southern parts of England are closed due to snow and icy conditions.
More than 500 schools are shut in Wales, with about 200 in Berkshire, 250 in Wiltshire and 300 in Buckinghamshire also closed.
There are yellow warnings in place for snow and ice in parts of England, Wales, Scotland and Northern Ireland.
Flights at Bristol Airport have been suspended while snow is cleared from the runway.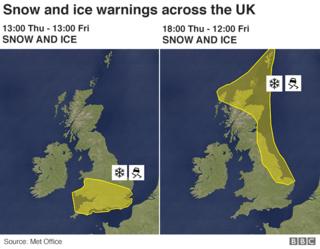 British Airways, which cancelled dozens of flights from Heathrow Airport on Friday morning, is advising customers to check their flight status.
Meanwhile, the Met Office has warned of "treacherous driving conditions" in some southern areas.
In Cornwall, more than 100 people spent the night at the Jamaica Inn pub after their cars became stuck on the A30.
On the trains, Transport for Wales expects some routes to be affected until 14:00, while Great Western Railway – which earlier warned of disruption until 12:00 – said a near normal service had resumed.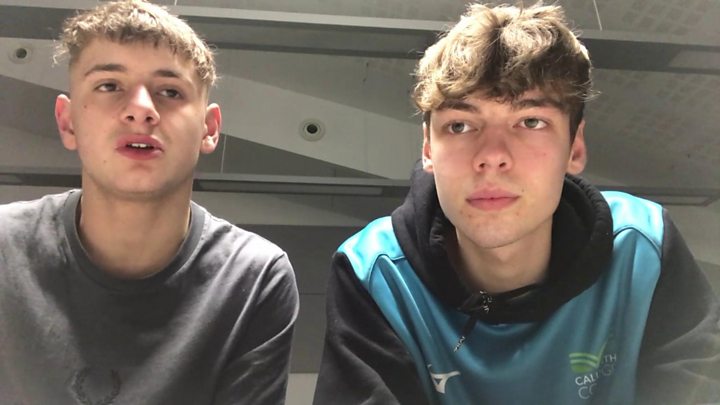 School closures include: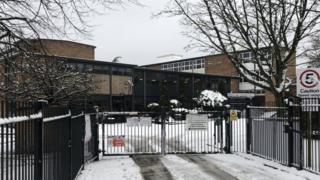 Other disruption includes: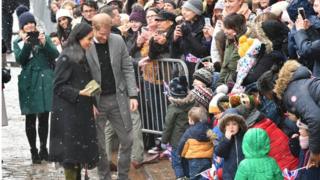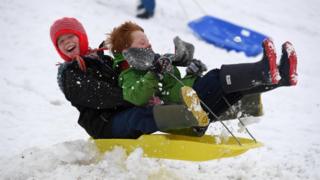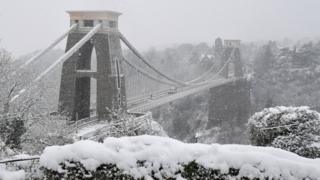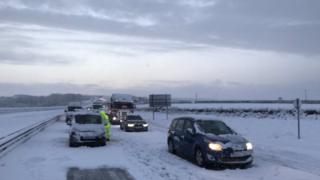 The South West was worst affected on Thursday night, with snow depths of 12cm (5in) recorded in Bodmin, the Met Office said.
Parts of Cumbria have seen 8cm of snow, while there was 7cm recorded in Inverness-shire and 5cm in Powys.
Sammy Wheeler, who runs the Jamaica Inn, said some of those who spent the night had walked "a good three, four or five miles" through the snow to get there.
All 36 rooms at the pub were occupied overnight, with some shared by strangers. Two makeshift dormitories were also set up in the restaurant and lounge areas to help look after the guests, who included children and an eight-month old baby.
"People were incredibly high spirited," Ms Wheeler said.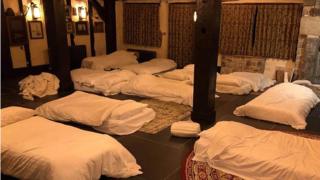 Temperatures fell to their lowest level this winter, with Braemar, Aberdeenshire, dropping to -15.3C (6F) in the early hours of Friday.
This is the lowest in the UK since 2012 – when temperatures fell to -15.6C in Holbeach, Lincolnshire.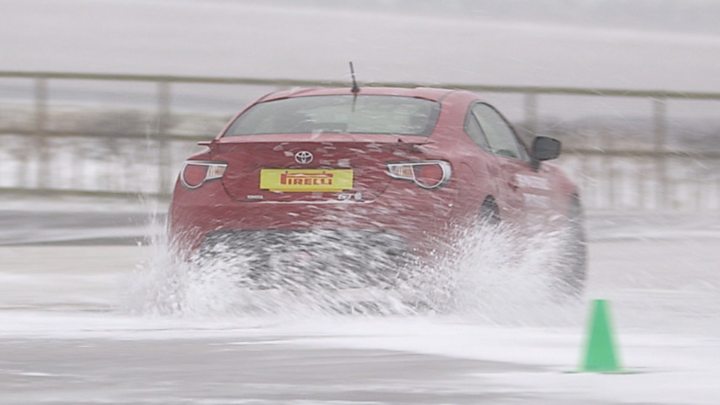 What's the forecast?
Further rain, sleet and snow is forecast for central-southern England and south-eastern Britain on Friday afternoon.
Wintry showers will continue for eastern areas and northern Scotland into the evening with light rain or sleet expected in the south-east.
Travel disruption is likely throughout Friday and into Saturday due to lying snow and ice.
What warnings are in place?
There are yellow warnings for snow and ice covering large parts of Wales and England, including London, and northern and eastern Scotland.
They warn of some snow, but not prolonged falls, and say some stretches of road will be icy.
An amber warning means there is a likelihood of impacts from severe weather including a potential risk to life and property. People should be prepared to change their plans to make sure that everybody is safe.
Yellow warnings are issued for low level impacts including some disruption to travel. People should check the latest forecast and check how they might be impacted.
You can read the Met Office guide to its warnings here or watch our handy breakdown.

This temperature comparison tool uses three hourly forecast figures. For more detailed hourly UK forecasts go to BBC Weather.
If you can't see the calculator, tap here.

How have you been affected by the bad weather? Tell us your story by emailing [email protected].
Please include a contact number if you are willing to speak to a BBC journalist. You can also contact us in the following ways:
Read more: https://www.bbc.co.uk/news/uk-47083215