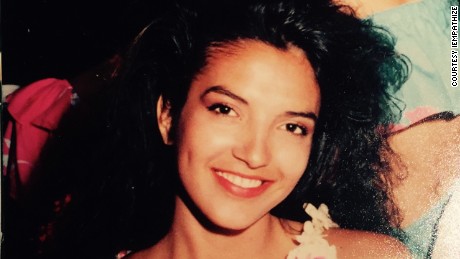 (CNN)What does it sound like inside Norma Bastidas' head?
The 49-year-old mother-of-two is a celebrated ultra-marathoner, known to have trekked 150 miles across the scorched deserts of Namibia or run double-marathons over an icy tundra in Antarctica.
On these extreme endurance competitions, often the only sound accompanying the silent lyrics of her thoughts is the percussive beat of rubber soles on dirt trails or ancient ice.
"Feeling everything is a curse, but so is numbness."
The greatest moment came at the end of her Guinness World Record run, when she was met by cheering crowds of trafficking survivors, who ran alongside her in the final miles to Washington, DC.
Perhaps the most fitting message for everything Norma Bastidas has gone through, comes from the one quote attributed to Lao Tzu many people know by heart: "The journey of a thousand miles begins with a single step."
As much as setting the record was about gaining recognition for the problem of human trafficking, Bastidas says it was also about proving to other survivors that circumstances, and self-perceptions, can change.
"It's an incredibly long journey. I wish I could tell them it takes only one or two steps, but it is a commitment. I cannot undo what has been done," she says.
"[But] by living large, I'm empowering every single victim. Somebody who was once living in a nightmare is now living out her dreams. Because that's what a world record is — it's a dream."
Read more: http://www.cnn.com/2016/05/16/world/human-trafficking-norma-bastidas-triathlon-record/index.html