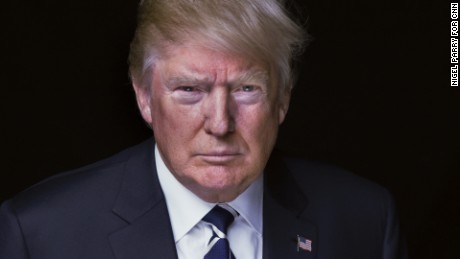 (CNN)Everyone said it wouldn't happen. Everyone was wrong.
Donald Trump pulled off one of the most unlikely electoral coups of modern times this week, toppling the political and media establishment to become the presumptive Republican presidential nominee. His domination of the primary season, which effectively ended Wednesday when Ohio Gov. John Kasich dropped the last remaining challenge to Trump, was unthinkable just weeks ago when the political conversation still centered on the potential of a contested convention.
But a campaign initially dismissed as a joke confounded the pundits to such a degree that all bets are off about how the rest of the 2016 campaign might unfold. Even Trump himself seemed surprised by the swiftness at which he locked down the nomination. In an interview with CNN's Wolf Blitzer Wednesday, Trump said he expected Democratic front-runner Hillary Clinton to finish her primary campaign before him.
'Thought I'd be going longer'
"I'm even surprised," Trump said. "I thought I'd be going longer, she'd be going shorter."
Trump's critics worry that his political rhetoric on issues from immigration to women's rights take American politics closer to the dark fringes of demagoguery than it has been for decades.
The Democratic barrage — playing into such fears — has already begun.
Massachusetts Sen. Elizabeth Warren went on the attack soon after Trump's triumph in Indiana on Tuesday, tweeting that Trump built his campaign on "racism, sexism, and xenophobia" and that what happens next "will determine whether we move forward as one nation or splinter at the hands of one man's narcissism and divisiveness."
But Trump may not be the only victim of a negative campaign.
A no-holds-barred race in which both presidential nominees rake over the other's substantial political baggage could leave the eventual winner irrevocably damaged and facing a disabled presidency from the start.
Many Democrats believe that Trump's victory in the GOP primary means they are almost certain to keep the White House. However, as the past year has proven, they would be unwise to underestimate the power of Trump.
Read more: http://www.cnn.com/2016/05/04/politics/donald-trump-republican-nomination/index.html