Franky Zapata used the jet-powered device to fly above the waters of the Mediterranean for more than two kilometres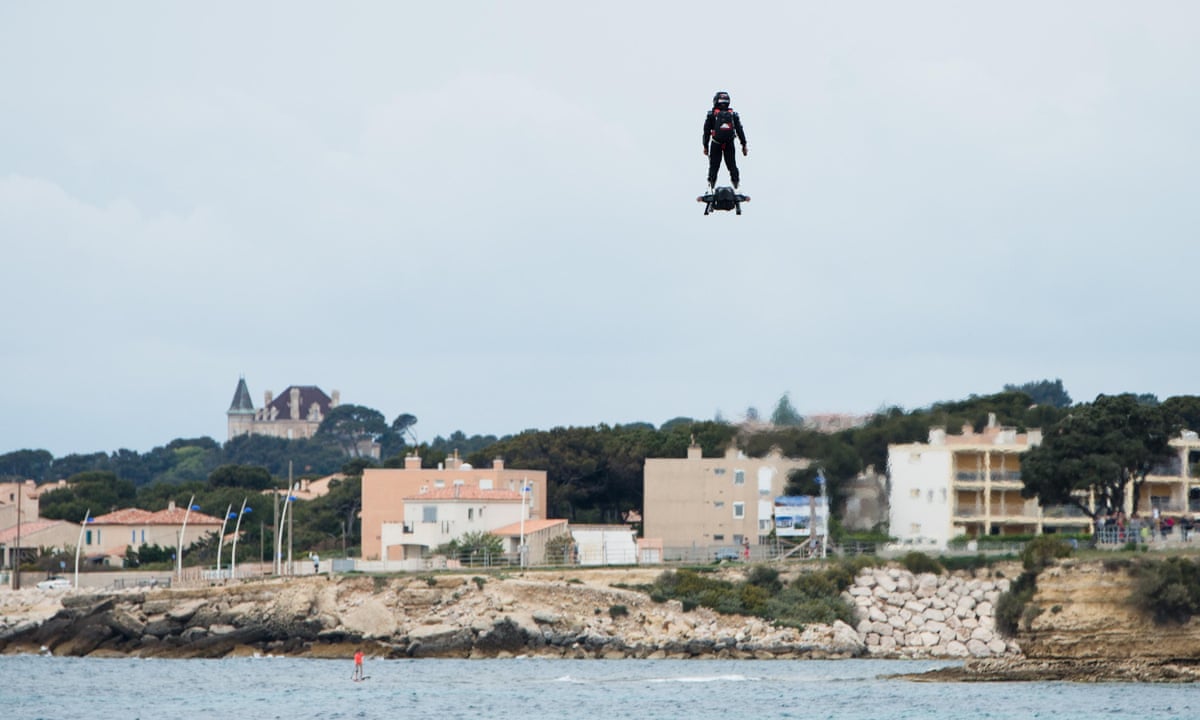 A Frenchman has flown more than 2 kilometers (over a mile) on a jet-powered hoverboard, setting an apparent new world record.
The Guinness World Records reported on its website that 37-year-old Franky Zapata travelled 2.2km (7,388ft) off the French coastal town of Sausset-les-Pins on Saturday at a height of 50m (165ft) above the surface of the water.
It said a Guinness World Records official was on hand for the flight and determined that it beat the previous record of 275.9m (905ft) by Canadian Catlin Alexandru Duru last year.
After the successful flight, which was watched by more than 200 people, Zapata said: This has really been a lifes work.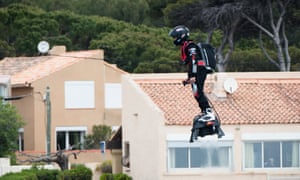 Read more: http://www.theguardian.com/world/2016/may/02/hoverboard-world-record-broken-with-2km-flight