The Gunners have not enjoyed their recent meetings with Manchester United at Old Trafford and their mindset has to be right on Saturday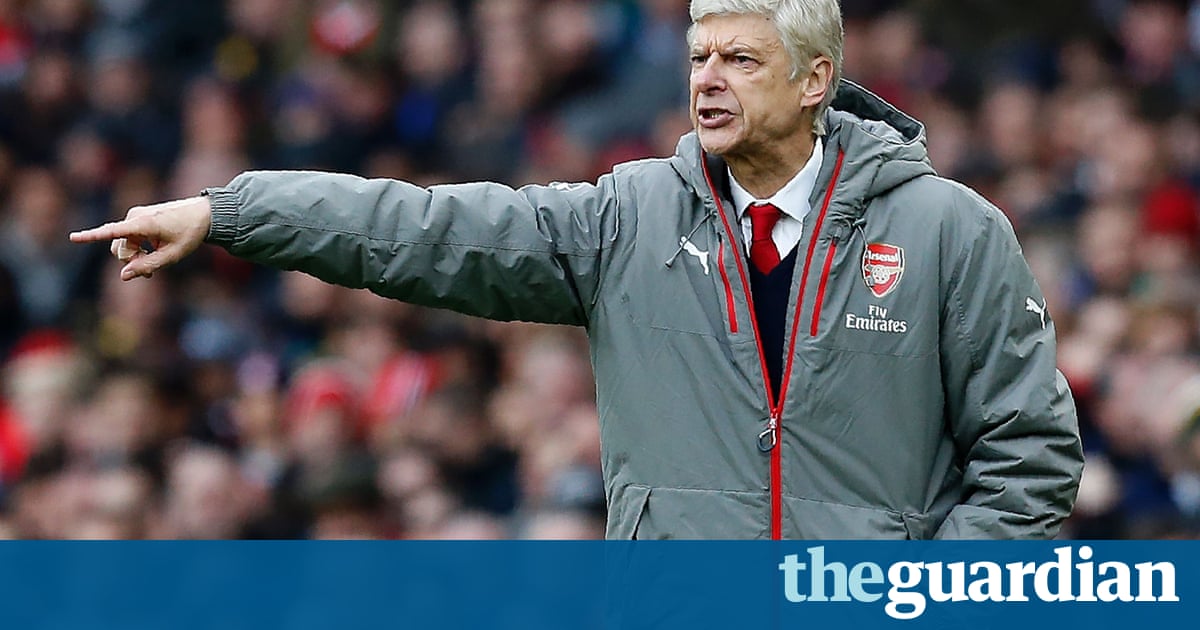 The last visit to Old Trafford left Arsne Wenger stern faced, forced to admit to feeling like a bitter loser as he strained to summon an explanation for a deep disappointment. It was not easy to digest a flaky performance that would be pivotal in the hunt for the Premier League title. From a position to breathe down Leicester Citys necks, Arsenal ended up choking.
A few months on, with Arsenal heading up the M1 and M6 again hoping to make a statement in terms of their title aspirations, this weekends challenge appears to have all the ingredients for another showpiece deflation: take one salty setting (a stadium where they last won a league game a decade ago), spice with that well-marinaded nemesis Jos Mourinho, mix in a few injury concerns and key absentees, set the timer for an early kick-off on a Saturday in the north after an international break, and ice with November. The variety of pitfalls does not bode fantastically, even if Manchester United go into this tussle with problems of their own.
It has been Wengers job this week to paint a more optimistic picture, to try to prepare his team to feel relaxed, unshackled, raring to go at a venue where they tend to freeze. As far as perceived bad vibes are concerned, Wenger wants to turn them on their head. He responds with a defiant expression and determined words.
The psychology has all been internal no matter what anyone else thinks outside the club, Wenger presents a different argument about that loss last term, when Marcus Rashfords relentless dash left Laurent Koscielny and Gabriel looking aghast at one another, a midfield without the craft of Santi Cazorla was monochrome, and the collective experienced attack of Mesut zil, Alexis Snchez, Theo Walcott, Danny Welbeck and Olivier Giroud got put in the shade by a teenage rookie.
Wenger regards that game as an anomaly. An aberration. He points to statistics to back up his point. Arsenal have lost only once away from home in the Premier League during 2016 and that was it. That game was an exception, he says. We had other big games, we played at Manchester City, Tottenham, everywhere. On that day we didnt turn up with a performance so that does not mean it is the normality it is the exception of the year. We have to show on Saturday that is was the exception and we have to turn up.
Wenger dismisses the idea there is some kind of psychological blockage when it comes to Old Trafford, even if it has become a habit to underperform when Arsenal walk out of that particular tunnel. No, not at all, he says. Leicester won the league last year, we won at Leicester. And where did Man United finish last year?
We beat Man United 3-0 at home in the same season. Today, you fail one time and the reaction is: Oh, they failed, they will fail again. Life is not like that. If you turn up 25 times and you lose one game, people take that one game as a normality. No. You have to turn up the 25 times before, believe me.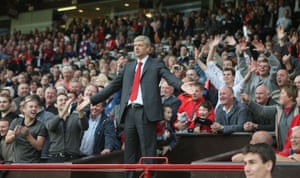 Read more: https://www.theguardian.com/football/2016/nov/18/history-against-arsenal-wenger-manchester-united