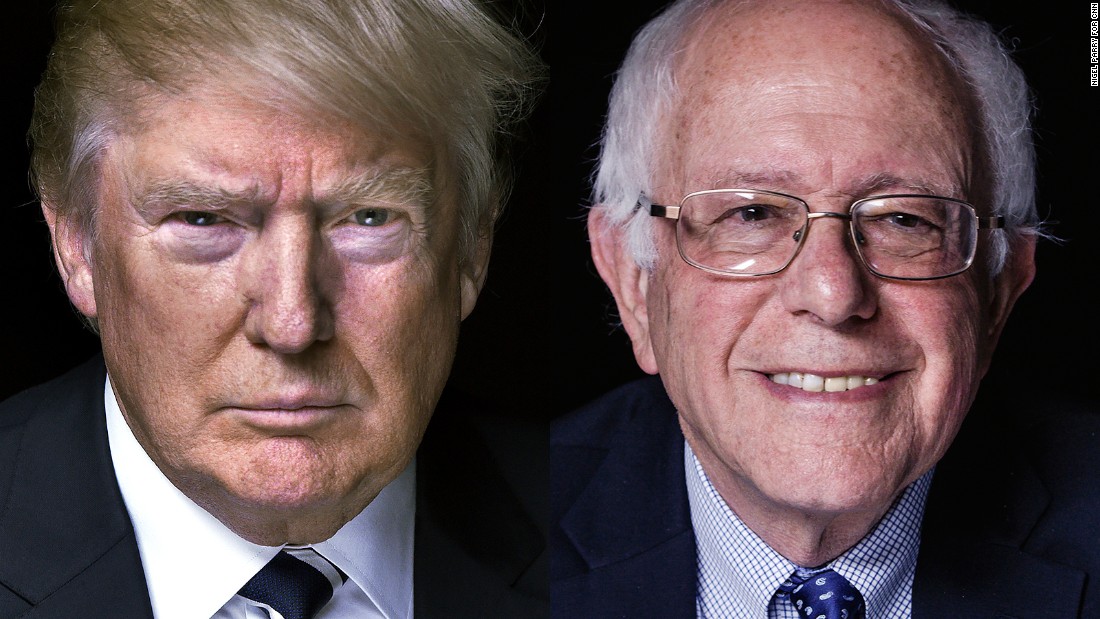 (CNN)Donald Trump loves attacking Democrats as "far-left radical socialists."
Spoiler alert: It's a trap.
But let's look at the evidence. For weeks, President Trump has been rushing to Bernie's defense and accusing Democrats of rigging the primaries against him.
He accused Democrats of timing his impeachment trial
to hurt
Bernie Sanders' chances, an allegation dutifully echoed by House Minority Leader
Kevin McCarthy
and
Don Jr
.
This isn't subtle. Team Trump wants to run against Bernie Sanders. If you don't believe me, just ask them.
But what about Bernie? Let's give the man some credit. There's no question he has an intense and enthusiastic following. He is an authentic ideologue — an avowed Democratic Socialist who has the courage of his convictions for decades and succeeded in changing the terms of the debate within the Democratic Party.
If he wins Iowa, polls show that he could win New Hampshire — which he won in 2016 — and have a strong shot at the next caucuses in Nevada.
The Trump team has made it very clear that its campaign will be based on negative partisanship — demonizing Democrats as radical socialists to distract from the President's broad unpopularity. The bottom line is that they can do that with impunity against an avowed Democratic Socialist such as Bernie Sanders. That's why they're pumping up his candidacy, trolling concern about a "rigged system" while also calling him "crazy" and a "communist."
We'll find out in Iowa and over the next few days whether Democrats avoid the trap that's being set for them or whether they'll leap right into it, enjoying the exhilaration of ideological purity before they collide into the reality of a general election.
Read more: https://www.cnn.com/2020/02/03/opinions/trump-bernie-election-avlon/index.html